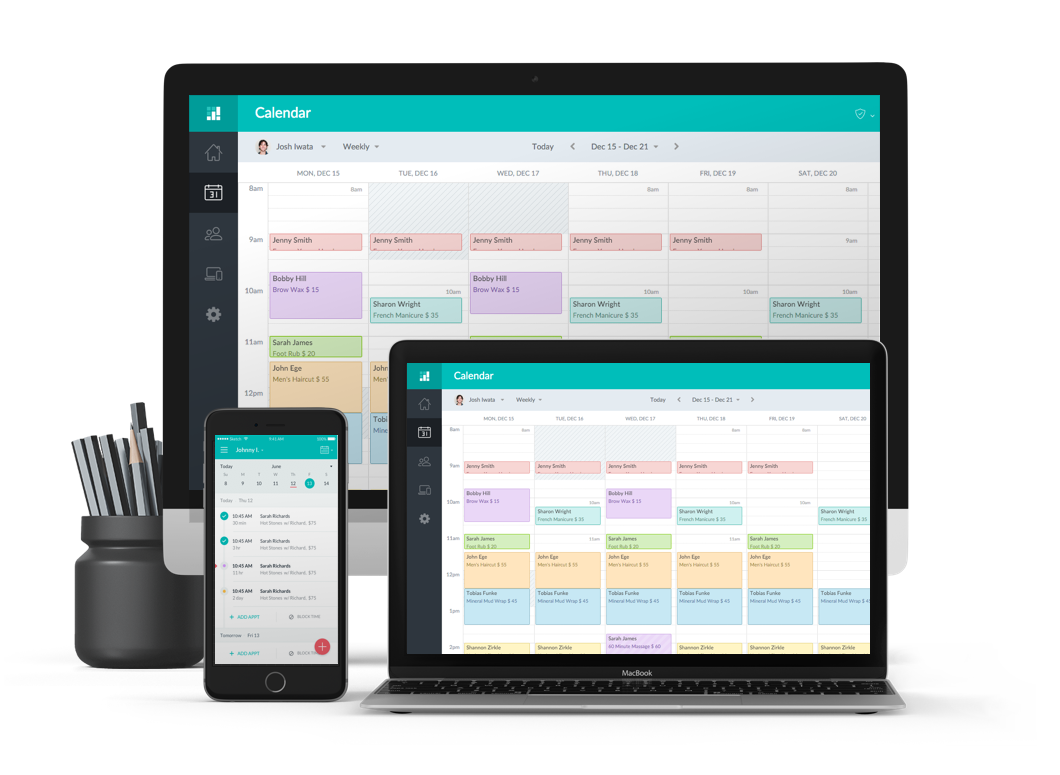 'What I like about photographs is that they capture a moment that's gone forever, impossible to reproduce again.' - Karl Lagerfeld
Photography is an art and photographers are really busy people. How do you expect yourself to capture that exact moment when you are always worrying about managing your business, taking appointments from clients and potential customers?
We believe art is truly expressed when people who create it are able to fully focus on it. Apart from taking great photos, managing your photography business is equally important and demands equal attention.
Setmore frees you from the daily woes of managing client and customer appointments. Setmore gives you:
Your own personalized booking page - customers can book their own appointments.
Automatic text and email notifications - reduce No-shows.
Information back up to manage appointments and staff schedules from the cloud.
Appointment stats and projections - know how your business is performing.
Customer database - store and manage customer details online.
Appointment booking made easy
If you are still taking appointments through phone and email, you are wasting a lot of your precious effort and time. Manual bookings are tedious to maintain and it frustrates your customer base overtime. With Setmore, the entire process of appointment booking is completely automated and your customers will enjoy booking appointments from just about anywhere. Setmore lets your customers book appointments online and allows you to manage appointments and staff schedules from the web, from your phone or from any device connected to the internet.
Seamless Sync with Google Calendar
As photographers, you are most of the times required to be on the road or Travelling for an assignment. But, keeping track of your appointments and flipping between multiple calendars is a real pain.
Setmore supports two way sync with Google calendar and makes sure you can access your schedules from your Google calendar and Gmail Inbox. Appointments are synced as and when they are booked in real time, so you are always on top of your schedules.
Appointment reminders
No-shows are a major turn off for professional photographers. Setmore automatically sends out reminders to your customers through email and text messages, making sure your customers are reminded of the appointments before the due time.
Store Customer and Client Information In the Cloud
Setmore stores your customer details in the cloud. This includes customer's email address, phone number and other contact details. This feature comes in handy when you want to get in touch with your customer and aren´t sure where you exactly wrote their number down. Since Setmore automatically stores all your customer information into your account, all you need to do is login to your account and you have all the customer information at one place. Setmore also allows you to export all customer details into an XLS file, so you never have to worry about losing customer or client information.