Accept Square payments online
.
Get paid from Anywhere for every appointment with the Setmore-Square integration.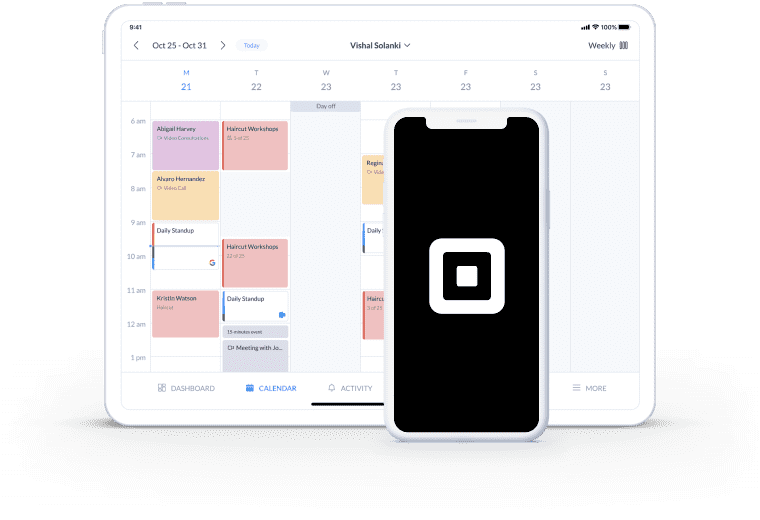 Easy and free integration

Connect your Setmore and Square accounts and get booked and paid for appointments online, in advance.

Direct, secure payments

Take credit and debit card payments straight from your Booking Page, calendar and Setmore mobile app.

Receipts at the ready

Forget about chasing invoices by requesting prepayment online. Record all transactions and generate receipts.
Your all-in-one Square online booking and payment system
.
Integrate Setmore with Square to take customer card payments online and in-person. Empower your web visitors to self-book and pay for appointments 24/7.
That includes traffic to your Booking Page, website, social media and more. Enable Square payments through your Setmore calendar and make point-of-sale a piece of cake.
Activate Square online payments
.
Log into your Setmore account from a desktop or laptop. Go to Apps & Integrations and select Square > Activate Now.
Sign into your Square account to grant Setmore permission to connect.
To accept Booking Page payments, head to Settings > Payments > Booking Page
Check out the full illustrated guide on how to set up Square payments >
Get paid for appointments online or in-person
.
Make it easier to cash-in on your appointments. Let customers pay ahead of time by debit or credit card, right at the point of booking
Meeting a customer in-person? The Magstripe Reader allows you to take Square mobile payments through your iOS or Android device, no matter where your business takes you.
Centralize your payment info
.
Keep accurate records and manage all customer transactions with Setmore. On top of initiating rapid transfers so payments reach you as soon as possible, the Square integration helps simplify your bookkeeping.
Optimize your business strategy with a comprehensive view of your finances.
Open all-new payment gateways
.
It's effortless for a global audience to schedule and pay for your services. Does your business offer virtual sessions, classes or events. Connect your Booking Page with Square and take payments from your website, Facebook and Instagram.
Request full or partial payments prior to appointments. Your Square account balance updates automatically.
Connect Setmore with Square to accept payments online for 1:1s, group classes, webinars and more.
Get your FREE account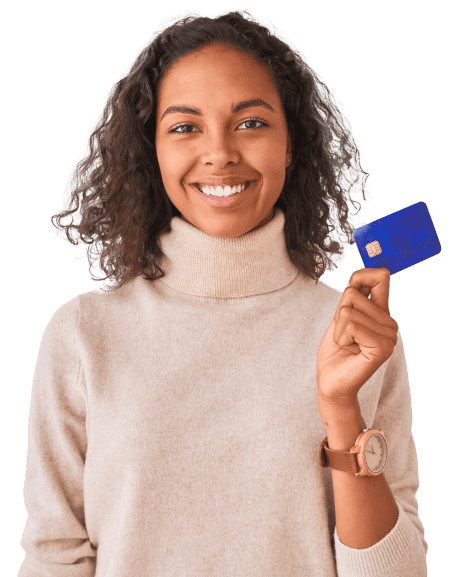 Automating Square payments is just the start
.
FAQs
.
Square charges percentage fees that apply on a per-transaction basis. For up-to-date pricing information, visit the Square website. Setmore does not add any additional fees on top of this, so you can process payments for as many appointments from your calendar or Booking Page as needed.

Funds are available within 1-2 business days after a transaction. Visit the Square website for more information on deposits.

Yes. You can apply reductions or fees when processing a payment through your calendar. You can also set up blanket fees or reductions that apply to every transaction made from your Booking Page. These features are available in Settings > Payments > Booking Page

No, Setmore acts as a pass-through for data that is sent to and from Square. Your customers' payment card info isn't stored on our servers. Click here to learn more about data security when you accept online payments with Square.
For more information, check out our Support Center

Make the magic happen, we'll make sure it happens on time.
Sign me up