Get Your Smartphone to Book More Customers for You. Anywhere, Anytime
For the past decade, consumers have been changing their perceptions of mobile phones. It´s not just a device anymore. It´s an extension of the individual. At Setmore, we strongly believe mobile appointment scheduling is critical for every new and existing appointment-based business.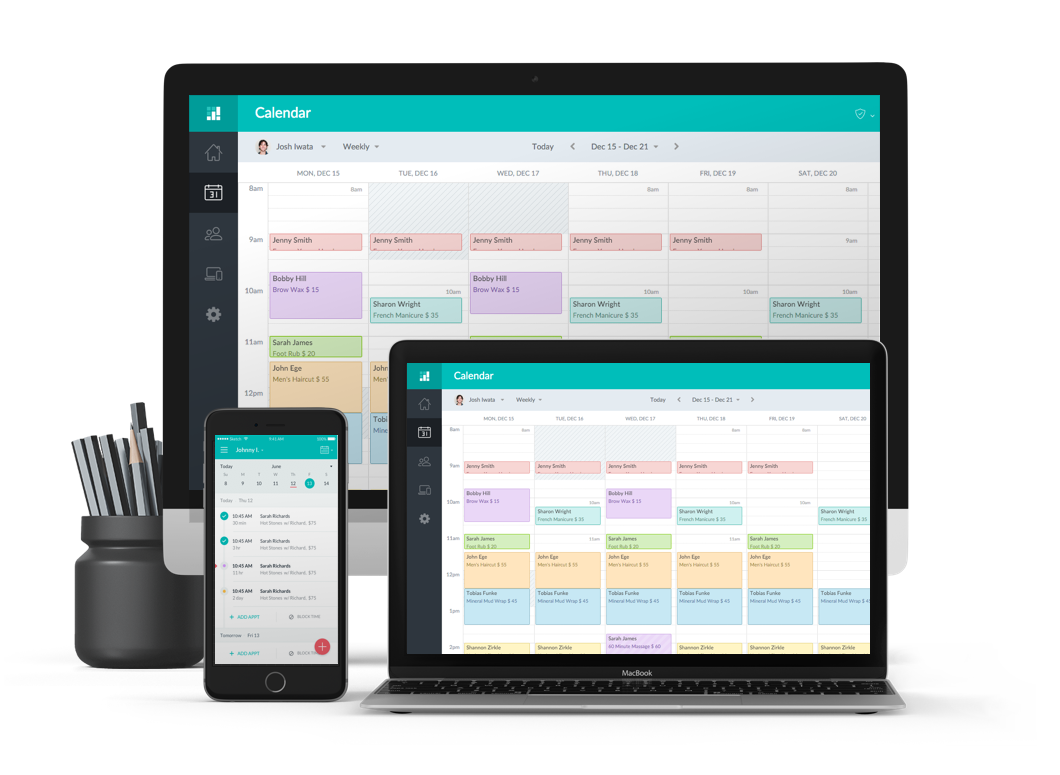 The advantages aren´t limited to the portability. As a pocket appointment book for all your customers and staff, the Setmore app has a wide-reaching impact. Be instantly informed the moment a customer books their own appointment. You´re ready when they are. Instant, up-to-date notifications for you, and a convenient self-booking tool for your customers. It´s a win/win.
Setmore has designed two sleek, intuitive Smartphone apps to make scheduling an appointment or booking a customer an easy, untethered experience for our users. With the Android and iOS apps, you´ll no longer need to sit down at a computer to get the job done.
Equipped with our apps, you´re ready to book an appointment from anywhere. With an optimized interface and cloud-synced database, you can ditch that pen and paper or digital note-taking mess.
The Android and iOS appointment apps were built to give you complete control over your business appointment booking. You can do just about anything related to appointments. Here´s a quick look:
Create contacts to make booking returning customers a breeze.
Weekly view for your upcoming appointments.
Edit customer/staff info.
User-level access so your employees sees only what they need to see.
Notifications for upcoming appointments, so you can be ready when it´s time.
Create/Cancel appointments.
Edit appointment information.
An in-app section for you to connect with our support.
And finally, we are glad to bring those awesome features to your fingertips at ZERO COST. Take a joy ride.