Personal training scheduling app
.
Take bookings online and max out your calendar, with personal training scheduling software.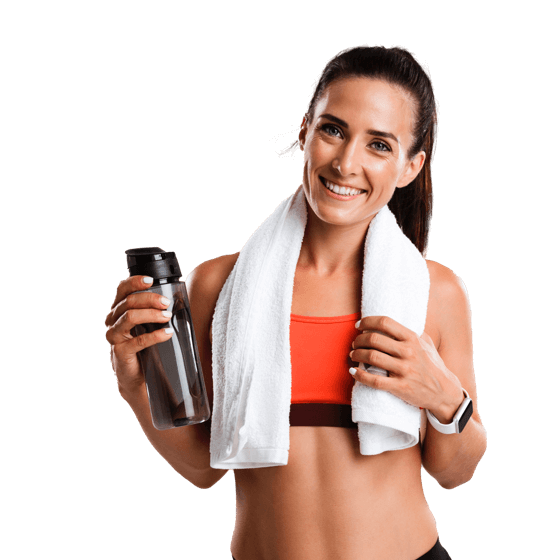 Book more bootcamps 24/7

Share your availability on your custom online Booking Page. Empower your clients to self-book around-the-clock while you're busy building bodies.

Put the crunch on no-shows!

Automate text or email reminders to reduce missed sessions. Focus on push-ups, planks and pumpin' iron while Setmore prompts your clients.

Stay in peak condition

Make it simple for clients to keep up with their training plans. Schedule recurring appointments in advance and allow regulars to have reserved spots in your calendar.

Offer online personal training sessions

Accept secure online payments for consultations to fitness classes, by connecting your Booking Page with Square, Stripe or PayPal.

Get real-time notifications on-the-go

Help clients hit their personal bests from Anywhere. Integrate your personal trainer schedule app with Teleport or Zoom to take your coaching services global.
Personal trainers
❤️
Setmore
4.75/5 rating based on 749 reviews on Capterra.

4.6/5 rating based on 233 reviews on Facebook.
Lendale Johnson High Performance Tennis Academy

It's very user-friendly so I definitely recommend it to entrepreneurs that are interested in starting their own business. This is going to make things extremely smooth for them.

―Lendale Johnson
84%

of prospective clients trust an online review as much as a recommendation from a friend.*

Sprint past your competitors by showcasing 5-star reviews and certifications on your Booking Page. Build trust through proven results and get more personal training clients.

*Bright Local
Give your clients the power to book 24/7 with an online personal training scheduler.
Get your FREE account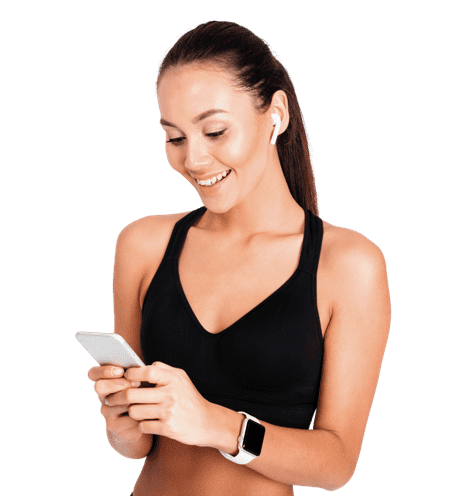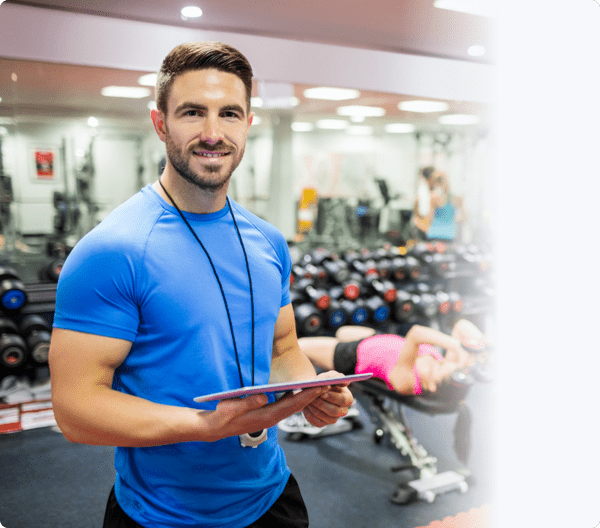 Make personal trainer scheduling software the core of your business
.
When you're spotting a deadlift, your client expects your full attention. Don't be the BRB PT. Reduce distracting calls and emails by offering easy online self-booking.
Get your FREE account
Choose an all-in-one scheduling app for personal trainers
.
Customize your Booking Page

Display your available training slots and allow clients to book a time that works for them

By setting up sessions and classes with different time allotments, you offer a streamlined self-scheduling process.

Add a booking button to your website

Convert your online visitors into brand-new clients by adding a 'Book Now' button to your site.

Your personal trainer booking system connects with popular website builders like WordPress, Wix and Squarespace.

Book sessions through Facebook

Active on Facebook? Make your social media work harder by allowing visitors to book sessions from your posts.

Link your Booking Page with your profile's 'Book Now' button for a new channel to find clients.
FAQs
.
Check out our Free Pro and Team plans and decide what suits your business. From there, create your Setmore account. Every Setmore customer gets a personalized online Booking Page. Display your services, staff, fees and contact details. Your Booking Page URL is also customizable so you can make it on-brand and memorable.

Share your full Booking Page URL, staff booking links or service booking links. Customers see your real-time availability. When an appointment is scheduled online, your Setmore calendar updates instantly.

For more, read our guide to setting up an online booking system

Add your business' logo and branding to create a sleek, professional Booking Page. Your Booking Page URL and staff booking links can be also edited. A great deal of our PT customers use their Booking Pages as free-standing personal training booking websites.

Go one step further by featuring your latest Instagram posts , customer reviews and branded photos. Your customers can see the quality of your services at the point of booking, enhancing your credibility.

Yes, the Setmore-Instagram integration allows you to take bookings from your Instagram business page. Feature a 'Book Now' button on your page and posts that directs visitors to your Setmore Booking Page. At the peak of interest, your customers can self-book appointments without needing to contact you. Your Instagram page goes beyond simply showcasing your services, becoming a tool to boost your client base. For added convenience, customers don't need to switch apps while scheduling

Learn how to link your personal training booking app with Instagram >

You can also feature an Instagram stream on your Booking Page, highlighting your skills and specialities to potential clients

Yes, Setmore integrates with WordPress, Weebly, Wix, Squarespace and more website builders. Add a 'Book Now' button to one or multiple site pages that opens your Booking Page. You can also create a dedicated booking section by embedding your Booking Page on your website.Type 'Setmore' into the search bar and choose Install Now > Activate. The Setmore plugin will appear to the left. Select it, sign into Setmore and decide how your booking button should look.

Example: To connect WordPress and your personal training booking calendar, sign into WordPress and select Plugins > Add New

For a full step-by-step, view our Setmore-WordPress integration support article.

Yes. To begin, activate one of Setmore's video meeting integrations. Free customers are able to host virtual PT sessions with up to 4 participants using Teleport. Those on Pro or Team can offer larger group classes using Teleport Premium or Zoom.

After activating your chosen integration, you'll be asked to choose services that require video. Video-enabled sessions can be booked through your calendar or Booking Page. Setmore automatically includes Teleport , Zoom or Google Meet links in email confirmations to staff and clients.

For more information on how to offer virtual 1:1s and classes, read our support articles for Teleport and Zoom . You can also monetize your video services and secure attendance with online prepayments

Start by activating a payment integration . Setmore Free customers are able to take online card payments with Square. Those on a Pro or Team plan can also activate the PayPal or Stripe integration.

To accept payments through your Booking Page , open your Setmore web app and head to Settings > Payments > Booking Page. Scroll to 'Do you want to accept payments?' and flip the switch on. Here, you can make payment mandatory before Setmore confirms sessions.

Explore what personal training scheduling and payment software can do for your business. In addition to getting paid through your Booking Page, you're able to process in-person payments through your Setmore calendar.

To make monthly bookkeeping easier, your personal trainer scheduling and payments system syncs with powerhouse accounting apps. Fire card, cash and digital payment details straight into Xero or QuickBooks. For further information, check out our guide to accepting payments

Open your Setmore web app and go to the 'Settings' tab. In 'Services', click '+ Add Service' and enter a name, description, fee and time-length. To make the service bookable, a staff member needs to be assigned.

For a step-by-step runthrough, view our support article on adding, changing or deleting services .

Log into your Setmore web app and click an open spot in your calendar. The Appointment Details pop-up will appear. Specify the service, assigned staff and customer, and take payment if required. Next, select 'Save Appointment' and the service provider and customer will receive instant email confirmations.

Read more about booking appointments with your personal trainer calendar app.With Setmore Pro or Team, you can also schedule recurring appointments and classes for VIP clients.

According to the PTDC, 83% of personal trainers plan to continue offering virtual classes to their client base. Only 14% of those surveyed stated that they'll offer exclusively in-person sessions. This shows the incredible value of taking your services online.

Providing virtual personal training cuts out travel time (and costs), giving you more bookable hours. With the power of video, your business opens to a global audience.

If you're thinking about how to get online personal training clients, ensure you activate one of Setmore's video integrations . Your personal training client scheduling software will automatically generate and include Teleport or Zoom links in email booking confirmations. At the start time, both the service provider and client click the link to meet.

Enhance your online channels by adding booking buttons to your website, Facebook and Instagram . This enables your traffic to book appointments at any time

As standard, a Free account allows you to create 4 staff logins. Each login comes with its own calendar and staff booking link. If you sign up to Team, you can continue creating staff logins. Every team member also gains access to additional features like the Zoom integration and text reminders.

Explore how to customize staff calendars with your online booking system for personal trainers.

In your Setmore web app, go to Settings > Classes and choose '+ Create New Class'. Edit the class name, description, duration, cost, and number of seats. Save your new class and specify session times so clients can reserve seats through your Booking Page.

You can also add class attendees through your Setmore calendar.

If you need more information, read our guide to creating classes with your personal training appointment scheduler. Our blog also has instructions for setting up a custom bootcamp booking system.

To automate review requests, sign into your Setmore web app. Go to Settings > Booking Page > Reviews and flip the switch on. This activates the reviews section of your Booking Page and allows customers to give feedback. To automate email prompts for reviews, flip the switch next to 'Email Prompts' on.

Your free scheduling app for personal trainers automatically prompts customers to share a review. They're directed to the reviews section of your Booking Page to post and you can moderate all reviews that come in. Feature top testimonials on your Booking Page and give visitors an extra nudge to book your services.

Read more about automating reviews with Setmore.
For more information, check out our Support Center.

Make the magic happen, we'll make sure it happens on time.
Sign me up