Take Stripe Payments through Your Appointment Calendar
The global leader in online payments. Stripe supports taking credit/debit card transactions online, safely and securely. You pay a small fee per transaction and payments are deposited to your account in 1-2 business days.
How it works with Setmore
**Requires Setmore Premium or Pro** With the Stripe integration activated, Setmore lets you take customer payments directly from your calendar or your Booking Page. You can also require customers to pay upfront for their appointments.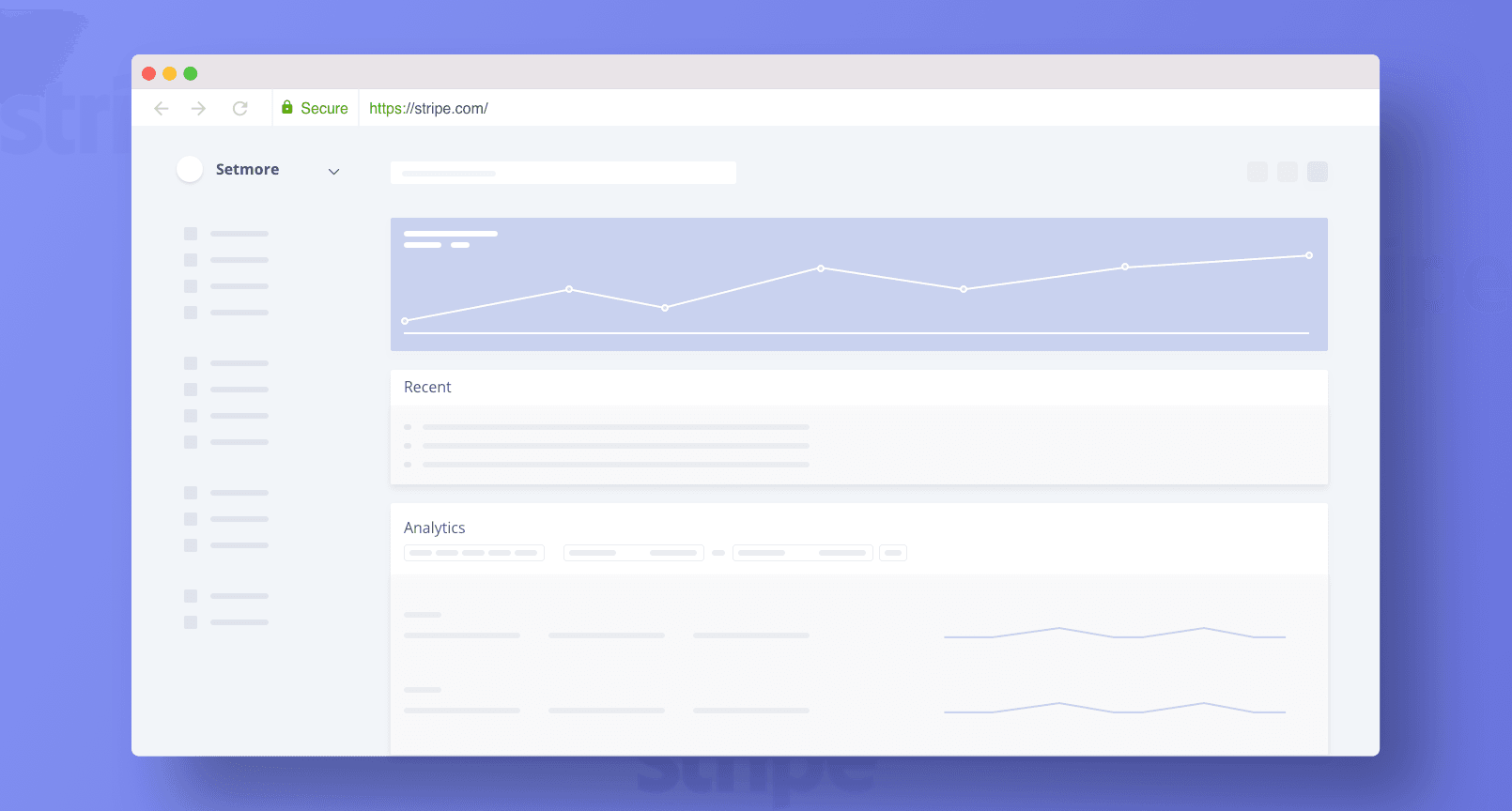 Visit Stripe.com
Get Paid as You Schedule Appointments with Customers
We've partnered with Stripe payments to bring credit and debit card processing to your Setmore account. Now you can get paid from your appointment calendar, your Booking Page, or both. With this integration you'll have pretty much everything you need to run and maintain your business presence online.
Don't use Setmore? Get started with a free account – it only takes minutes to sign up!
Connect Your Stripe Account, Get Paid through Setmore
Activating this integration requires a Setmore Premium or Pro subscription, and you must have an active Stripe account already set up:
Step 1: In Setmore, go to Settings > Payments > Stripe. Click the "Activate Stripe" button.
Step 2: Follow the prompts to sign in with your Stripe account to authorize access for Setmore.
Step 3: Once the integration is activated, go to Settings > Payments > Booking Page and follow the prompts to activate taking payments from your customer-facing Booking Page.
Frequently Asked Questions
Are there any transaction fees?
Although fees vary by country, Stripe will charge US-based users 2.9% + 30 cents per transaction. Setmore does not add any additional fees on top of this, so you can benefit from using this service in conjunction with your Booking Page or appointment calendar without worry.
How long does it take for funds to become available?
This varies by country. For US-based users, Stripe makes funds available within two business days of the payment date.
Does Setmore store my customer's payment card info?
No. Setmore merely acts as a pass-through for data that's sent to and from Stripe. Your customers' credit or debit card info never touches a Setmore server.
How do I take payments from my Booking Page?
Once you have Stripe activated in a Setmore Premium or Pro account, go to Settings > Payments > Booking Page. Follow the prompts to activate taking payments from your Booking Page; you will be asked if you want payments to be mandatory at the time of booking. If you require payment upfront, customers will be given five minutes to submit a payment as they book their appointment, otherwise their chosen timeslot will be freed up for another customer.
Can I apply a discount, taxes, or coupon codes to services?
You may apply discounts or fees on a transaction by transaction basis as you process a payment from your appointment calendar. However, any discounts or taxes you apply to transactions made through your Booking Page will apply to all transactions made from the Booking Page.