Accept Customer Bookings on Your Instagram Page
The most popular social media platform for your images and videos. Instagram lets you showcase your services in visual formats to keep your customers engaged, promote content, and build followers.
How it works with Setmore
Configure your contact options in Instagram to link your Setmore Booking Page and empower your followers to book appointments with your business in the Instagram app.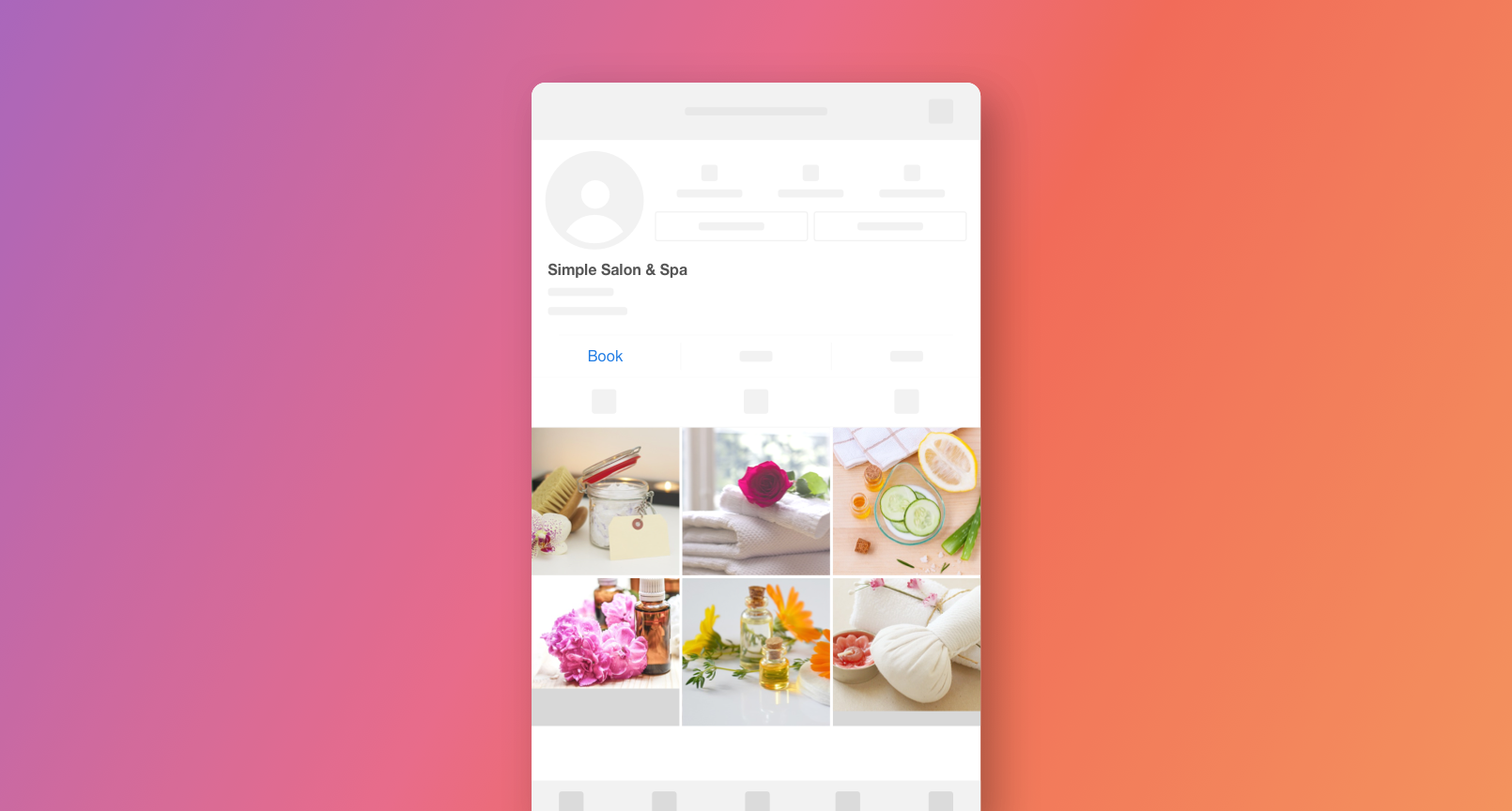 Promote Pictures and Book Appointments
Instagram is where you showcase awesome visuals of what your business is all about. With the Instagram "Book" button feature, you can link your Instagram business page to your Setmore Booking Page. This gives your followers the ability to book appointments by themselves without your assistance and without leaving the Instagram app.
Before you get started, make sure you have an Instagram Business page and a Setmore account. Not currently using Setmore? Sign up for free here >
Appointments Are Just a Tap Away
The Instagram "Book" button helps your business leverage the exposure your Instagram accounts gains. The call-to-action button, on a tap, will open the Setmore Booking Page for customers to pick their slot and book at their convenience. This means you can give your customers yet another way to book online, all while making sure the hard work you put into your Instagram feed really pays off for your business.
What You See Is What You Get
The Setmore Booking Page makes online appointment scheduling super simple. Your customers can choose a service, pick a slot and enter their name along with contact details to confirm the appointment. Once the appointment is booked, both your staff and your customers receive email notifications, and the booked time slot will automatically become unavailable for others to book.
Setmore also triggers automatic email reminders to your staff and customers prior to the appointment time. With a Setmore Premium subscription, we go a step further and send your customers an automatic text reminder to further help prevent no-shows.
Add the Book button in 3 steps
Link your Setmore Booking Page to your Instagram account in three simple steps. No code required, you just need your Setmore Booking Page URL.
Step 1: Go to your Instagram business profile, tap Edit Profile and tap Contact Options.
Step 2: Tap "Add an action button" and choose Setmore.
Step 3: Type or paste your Setmore account's Booking Page URL and tap Done.
Frequently Asked Questions
1. Ok, so Instagram can display the Setmore booking page, but is there a way to bring my Instagram photos to my Setmore Booking Page?
Yes, Setmore lets you stream your Instagram photos on your Booking Page. Activate the Instagram photo integration and specify a hashtag. Setmore will automatically display Instagram photos with the hashtag keyword, on your Booking Page. Learn more >
2. Why can't I find Contact Options on my Instagram profile?
You are probably trying to add the button to your personal Instagram account. The "Book" button is only available on your Instagram business profile. If you still have trouble finding it, start a chat from inside your Setmore account and we'll be there to help you out :)
3. Where else can I link customers to my Setmore Booking Page?
We offer numerous integrations with popular website builders, Google, Facebook, and more. In the Setmore web app, go to Apps & Integrations, or check out our online integration page listings to learn more.