Scheduling software for pet services
.
Clip away at administrative tasks with a pet grooming appointment app of a different pedigree.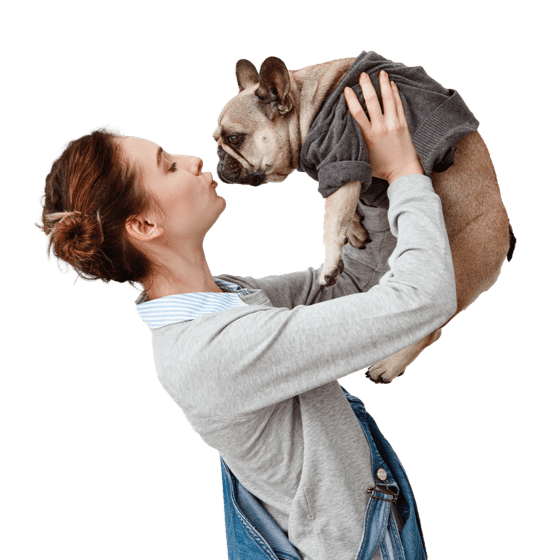 All-in-one pet services scheduling
.
Discover how the team at South Coast Pet Dentals Inc. pamper pets with their service and pet owners with a seamless online booking process.
Created for convenience

Let animal lovers visit your online Booking Page and self-book appointments 24/7.

Book multiple services

Enable clients to book several services like baths, blow-outs and nail trims in one go.

The more, the merrier

Create group sessions to care for multiple pets. Offer dog walks, pet socialization services and more.

Instant notifications

Avoid manual follow-ups and reduce no-shows by setting up automated email and text notifications.

Easy payments

Take secure online payments at the time of booking by connecting Setmore with Stripe or Square.

Keep 'em coming

Book recurring appointments for monthly clippings or weekly walks in advance.
Pet services
❤️
Setmore
4.75/5 rating based on 749 reviews on Capterra.

4.6/5 rating based on 233 reviews on Facebook.
South Coast Pet Dentals Inc.

The single biggest reason I would recommend Setmore is convenience and ease-of-use. It's a powerful tool for an appointment-based business.

―Aaron Goulding

An independent shop will see an average of 17-20 dogs per day for appointments.* Choose a dog grooming appointment app that streamlines the booking process for you and your clients. Less paperwork, more return visitors.

*Second Wave Media
Effortlessly manage pet visits, grooming schedules and dog walks in one calendar.
Join Setmore FREE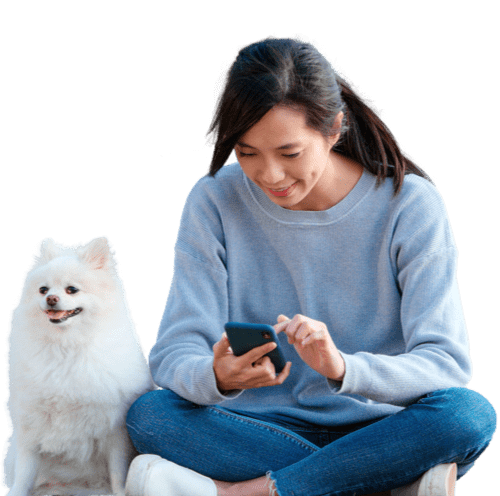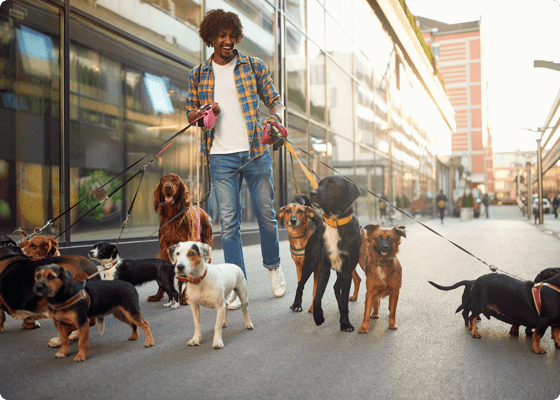 Keep your schedule on a leash
.
Add your team members' work hours, breaks and time-off for an accurate view of their availability 24/7. Dynamic scheduling ensures your customers see only available slots on your Booking Page.
Set up custom T&Cs to provide your customers with guidelines regarding rescheduling and safety prior to booking. If an appointment is canceled, the free slot appears immediately for other pet owners.
Tiny details, happy paws
.
When you're seeing multiple animals a day, pet grooming can get messy. Add buffer time to your services so you have a window to clean up for your next appointment.
Collect additional customer information through your Booking Page. Does their pet have extra fur or any allergies? Prep accordingly for upcoming appointments and give every visitor a five-star experience.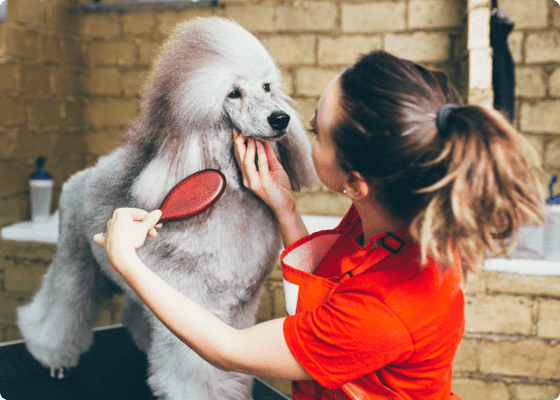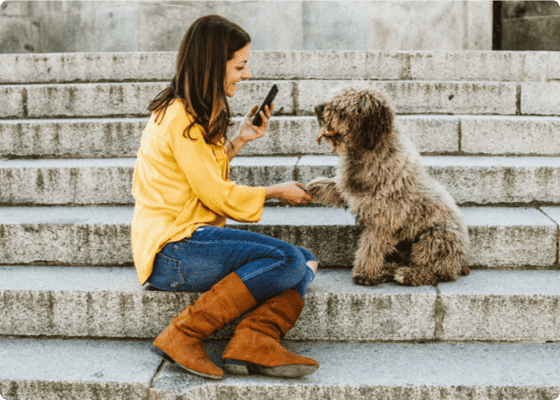 Your calendar goes where you go
.
View and manage your schedule through the free Setmore app for Android and iOS devices. Staying connected with your clients becomes simple, even when you're walking dogs or making a home pet grooming visit.
Additionally, by adding customer locations in your staff's booking alerts, they spend less time searching for directions and more providing memorable experiences.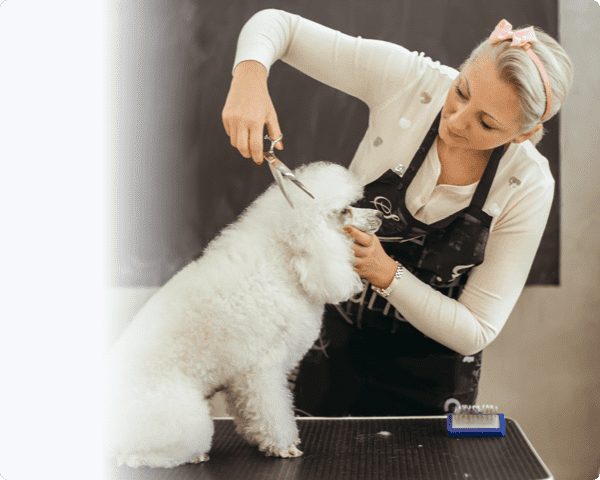 Discover easy, efficient pet grooming scheduling software
.
Empower pet owners to book online with just a few clicks and get real-time updates across all of your devices.
Get your FREE account
Your pet grooming scheduler plays ball, Anywhere 🎾
Build your pet services Booking Page

No website? We've got you covered. Customize your Booking Page, share it with your clients and start taking appointments online right away.

Take bookings through your website

Got a website? Add a booking button to any page and allow online visitors to schedule your services without needing to call.

Make your social media work harder

Get new appointments from your posts when you connect Setmore with your Facebook and Instagram business pages.
Make the magic happen, we'll make sure it happens on time.
Sign me up