Staff scheduling software
.
Empower your team members to manage their own calendars and book their own clients.
Start FREE today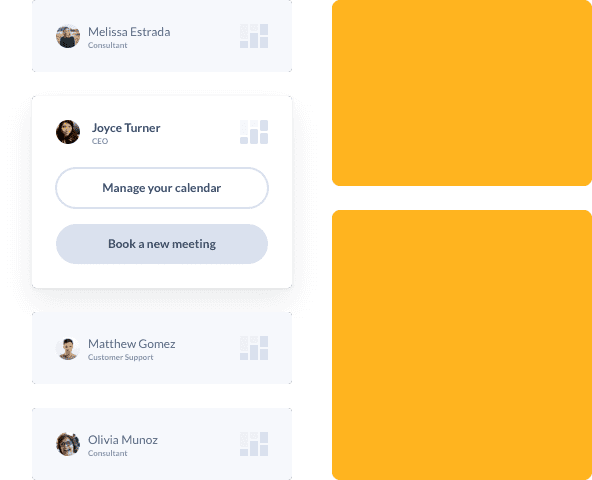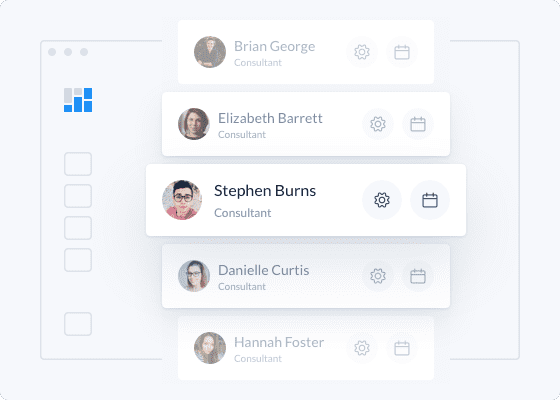 A staff scheduling app that grows with your team
.
Each staff profile comes with a calendar and individual Booking Page link. This enables your team members to manage their own appointments, set their availability, and take charge of their scheduling. Get up to 4 staff profiles with Setmore's Free plan, or access advanced features for 3+ staff profiles with Setmore Pro.
Set up multiple logins

Create staff logins for your team members and specify the level of access they'll have in your Setmore account. Get a real-time view of all calendars 24/7.

Get booked online

With custom staff Booking Pages, your team members can promote their own availability online. Let customers self-book their services without needing to call or email.

Manage availability

Enable your staff members to manage their own schedules and update their work hours. Add time-off, breaks, training hours and more, to avoid double-booking.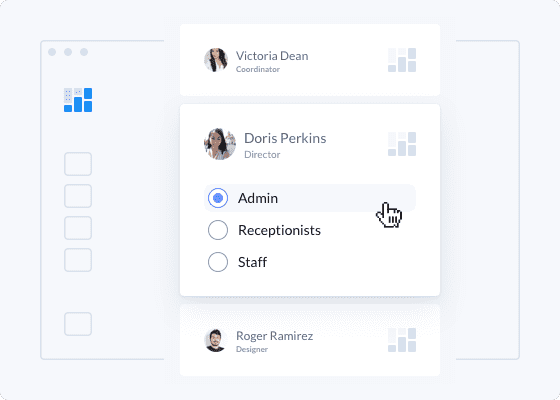 Create profiles with varied access
.
Prefer a more hands-off approach? Give your team individual logins with varied access levels. Control which menus and calendars your staff can view and edit:
Staff only have access to their own calendars
Receptionists have access to all staff calendars
Admins have full access, including account settings
Get instant booking alerts
.
Automated email alerts and push notifications remind your staff members of their upcoming bookings. When an appointment is booked, rescheduled or canceled, your team scheduling software keeps them in the loop. Go one step further and personalize emails with customer locations, so team members reach their destinations on time.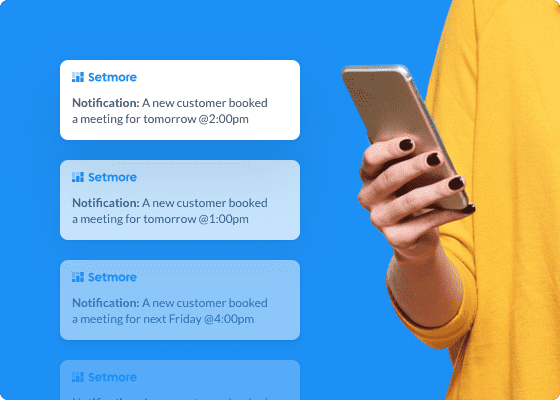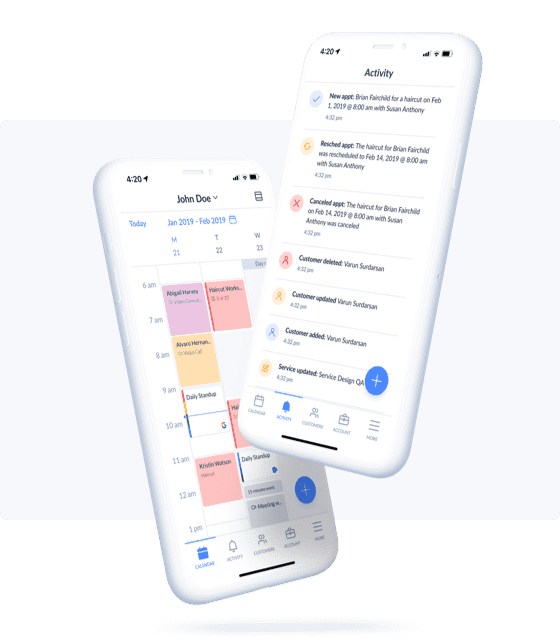 All-in-one mobile staff calendars
.
Enable your team to stay connected with their appointments on-the-go, using the Setmore mobile app. Staff can update their schedules and access customer details from Anywhere. And, with the Square integration, it's easy for team members to accept payments through their iOS or Android devices.
Let customers book your staff online
.
Your team can customize their own Booking Pages to share on their websites, social media, emails and more. Choose an online staff booking system that allows your customers to self-schedule appointments 24/7. All booking details - for every team member - automatically appear in your Setmore account.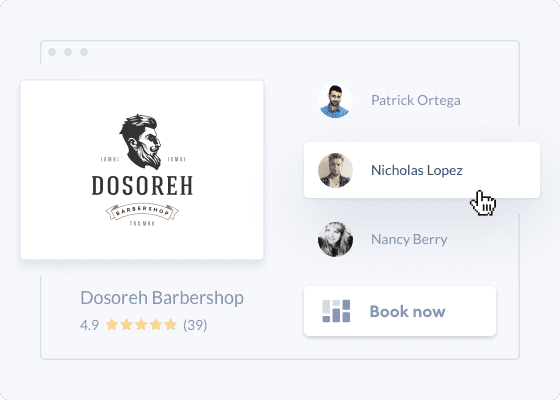 Say hello to efficient online staff scheduling.
Discover an online team scheduling app that streamlines appointment booking, so your staff can focus on customer delight.
Get your free account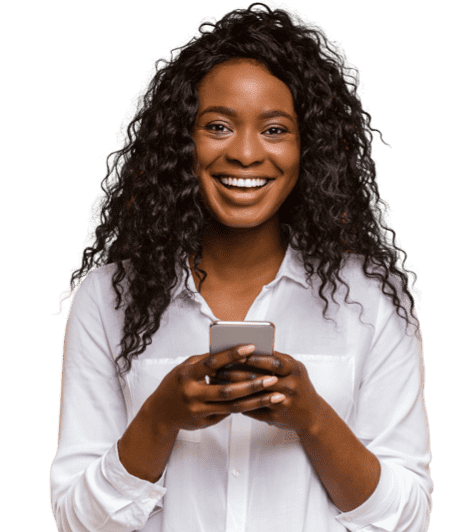 Your business + Setmore staff scheduler = dream team 🏆
Make the magic happen, we'll make sure it happens on time.
Sign me up