Online medical appointment scheduling software
.
Empower your patients to book appointments 24/7 while ensuring your practice remains HIPAA-compliant.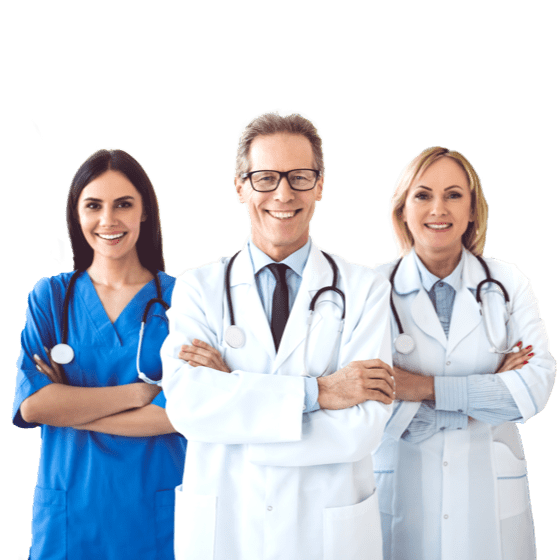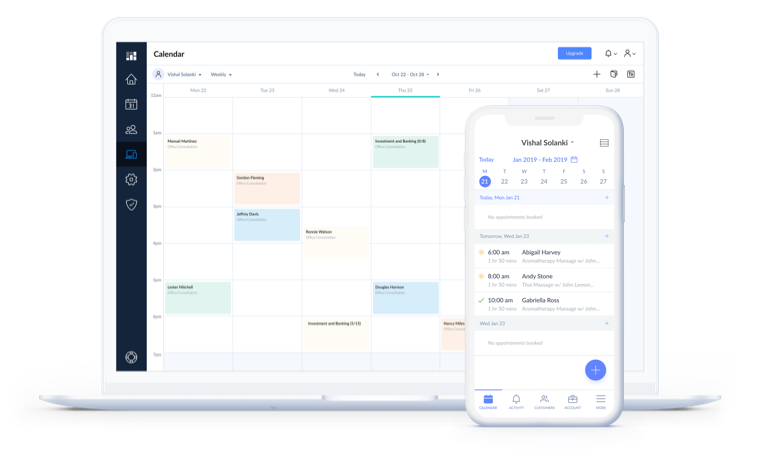 Stay updated with patient scheduling software
.
Get instant notifications when an appointment is booked, rescheduled or canceled. Your calendar syncs across desktop, tablet and mobile.
Create your account
Medical
❤️
Setmore
4.75/5 rating based on 749 reviews on Capterra.

4.6/5 rating based on 233 reviews on Facebook.
Bradley Fryer Biokineticist

Patients no longer need to call to confirm their appointments, and I've had amazing feedback from them. I cannot imagine running my business without Setmore!

―Bradley Fryer
77%

of patients place importance on being able to book and manage appointments online.*

Create a custom Booking Page with your patient appointment scheduling software. Offer easy rescheduling options directly from appointment confirmation emails.

*Accenture
"

This software has changed the way we do business.
Direct patients to book with particular specialists using your online medical scheduling software.
Join Setmore now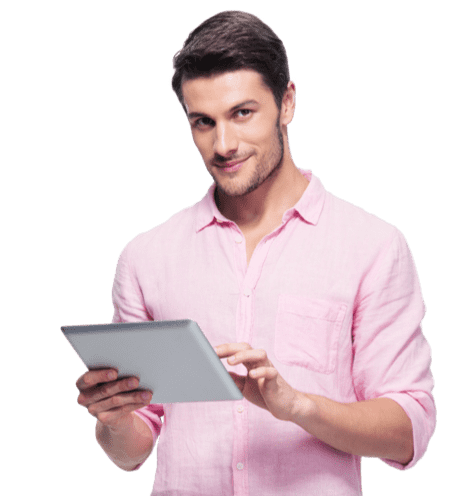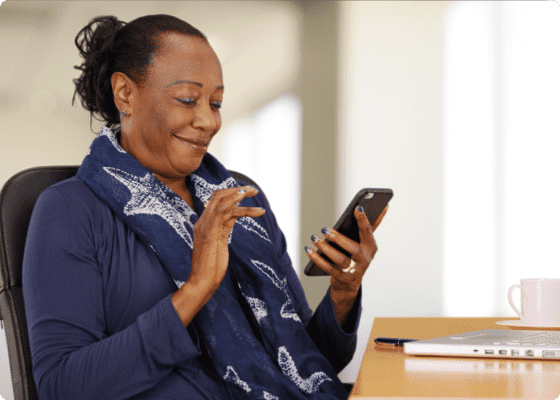 Automate admin to free your reception team
.
On average, it takes over 8 minutes to book an appointment by telephone. (Accenture) Choose an online patient scheduling system that reduces manual processes and offers 24/7 self-booking. Confirm appointments around-the-clock and receive new booking notifications in real-time.
Set up custom patient reminders
.
Missed appointments cost the healthcare industry $150bn per year. (SCI Solutions) Minimize patient no-shows and maximize revenue with automatic medical appointment reminders. Let your healthcare appointment scheduling software send text and email alerts on your behalf. Save time on admin and stay productive.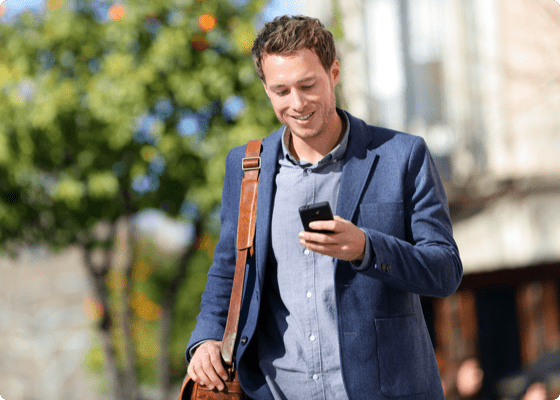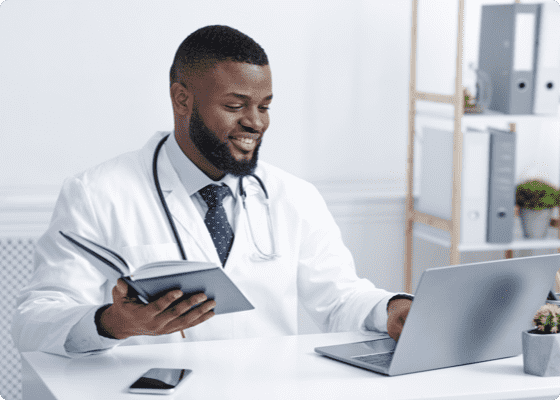 Get quick access to patient data
.
Online medical scheduling software enables specialists to attach notes to a patient's profile. Store a digital back-up of health records and grant varied access levels to different team members. Centralize contact details and treatment plans to streamline prep for upcoming appointments.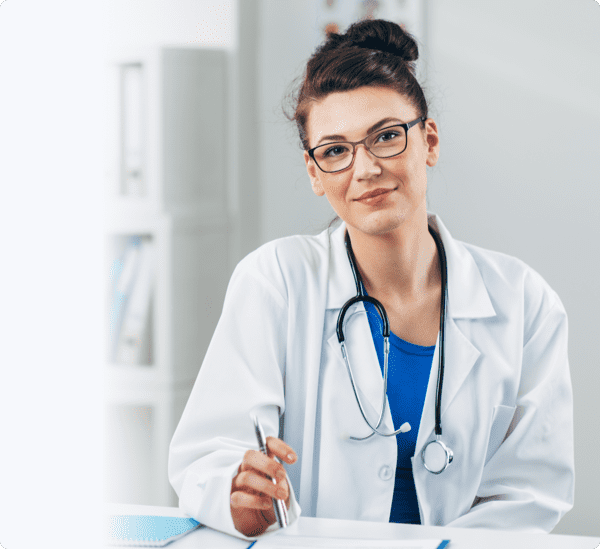 HIPAA-compliant healthcare scheduling software
.
Have peace-of-mind that your patients' data is safeguarded. Your Setmore account includes privacy and security tools that assist in adhering to local requirements.
Get started today
To access these features, you must sign a BAA between your company and Setmore. Tell me more >
Seamless scheduling for doctors, nurses and medical offices
.
Brand your practice's Booking Page

Increase trust in your online appointment system with a personalized Booking Page. Add your logo, custom T&Cs and staff profiles.

Accept appointments from your website

Add a 'Book Now' button to your site and let visitors schedule appointments without needing to call. Connect Setmore with Wordpress and more.

Set up secure contactless payments

Allow patients to pre-pay for appointments directly from your Booking Page. Integrate Setmore with Stripe or Square in minutes.
FAQs
.
Yes, the free version of Setmore has no download or usage fees. However, depending on the type and size of your business, you may want to opt for a Team plan.

Learn more about our plans to find the right one for you.

If you operate in the US, we also offer Setmore Health. This account type comes with additional data security features to help you remain HIPAA-compliant.

If you sign up for the free version of Setmore's medical booking software, you can create 4 staff logins. Each login comes with its own calendar and unique booking link. If you opt for a Team plan, you can continue creating staff logins, each with exclusive access to features like patient text reminders.

Yes, your Booking Page has a customizable URL and can be discovered via search engines. To further personalize its appearance, display your logo, branding, staff photos and an Instagram stream. These options are all available with free medical appointment scheduling software from Setmore.

If you opt for a Pro, Team or Setmore Health plan, you can also remove Setmore's branding.

Your practice's Setmore calendar is visible to you and the staff you grant access. It features all of your events, including appointments, providing a real-time overview of your team's schedules. Your calendar allows you to add appointments, accept payments, edit patient details and more.

Your patient-facing Booking Page is visible to everyone. Patients can access it at any time and schedule appointments online. When an appointment is confirmed through your Booking Page, the details instantly appear in your Setmore calendar. You also receive an email confirmation with the booking details.

Your medical appointment calendar and Booking Page are synced. If you block out time in your calendar, it's also blocked out on your Booking Page.

Your healthcare scheduling software from Setmore integrates with leading video conferencing platforms.

Free customers can activate the Teleport video integration and enable 4 users to host virtual appointments. Teleport meetings can be locked for added security and your online meeting room is customizable.

If you have a Pro, Team or Setmore Health account, you can also access the Teleport Premium and Google Meet integrations.

Activate one of Setmore's payment integrations: Square, Stripe or PayPal. These enable you to enhance your Booking Page with a payment gateway.

To accept prepayments, open your Setmore web app and go to Settings > Payments > Booking Page. Here you can switch on Booking Page payments and specify whether payments are optional or mandatory before appointments are confirmed.

View illustrated steps to take prepayments with your medical office scheduling software.

No, you can create multiple staff logins associated with one Setmore account. If your practice is growing, we recommend a Setmore Pro account. You can continue adding staff for a nominal monthly or annual fee.

Each staff login has a unique calendar and booking link. Patients can schedule appointments with particular staff through your practice's Booking Page, or through their unique booking link.

Read more about managing staff with medical office appointment scheduling software.

Yes, text reminders are customizable on Pro and Team. To comply with HIPAA regulations, Setmore Health text reminders are not customizable.

To edit your text reminders' content, go to Settings > Notifications > Customization. You can specify the fields to populate your text reminders in 'SMS Notification'.

To select how far in advance your texts are sent, open Settings > Notifications > Customer. You can specify the lead time in 'Reminder Lead Time'.

Read more about automating text reminders with medical appointment software.

Yes, Setmore Health accounts have additional data security tools to help you meet HIPAA regulations. Learn more about how Setmore Health differs from a Free, Pro and Team account.

If you have a Pro, Team or Setmore Health account, your staff can schedule recurring appointments in their calendars. Start by adding an appointment as usual. Select an available space in your Setmore calendar and the Appointment Details window will appear.

Before moving on, click the 'Repeat' dropdown menu. Here you can specify how often this appointment should recur. Choose daily, weekly, monthly or a custom option.

Your online medical scheduling software automatically adds the sessions in this series to your calendar. Your Booking Page blocks time out accordingly, for however long the series continues. Additionally, patients receive reminders before each session.

Learn how to create a series of recurring appointments with Setmore.

Yes. Setmore has 1-way and 2-way Google Calendar sync options to align your events. Eliminate double-booking and streamline medical office appointment scheduling by bringing together your calendars.

1-way sync blocks out time in Google Calendar for the appointments booked using Setmore. 2-way sync - available to Pro and Setmore Health customers - ensures your Setmore events reflect in Google Calendar and vice versa.

Learn more about Google Calendar sync and Outlook Calendar sync

Our mobile patient scheduling app is available for iOS and Android devices. After creating your account, download the iOS version from the App Store or the Android version from Google Play

Our customer base includes physical therapists and counselors, to doctors, plastic surgeons and dentists. Read our interview with Sean O'Connor from Happy Dental and discover how online scheduling became vital to his team of dentists.

When you're ready, sign up for your patient scheduling software free.
For more information, check out our Support Center.

Make the magic happen, we'll make sure it happens on time.
Sign me up