Customers Schedule Appointments Online via Your Wix Site
A website builder for users of all experience levels. Featuring a streamlined, drag-and-drop style editor, Wix lets you build a stunning, visually rich website for your business, even if you don't know a lick of code.
How it works with Setmore
Using Wix's built-in iFrame/Embed tool, you can add a window to your business website that displays a fully-functioning Setmore Booking Page. This lets your customers book appointments with you directly from your website.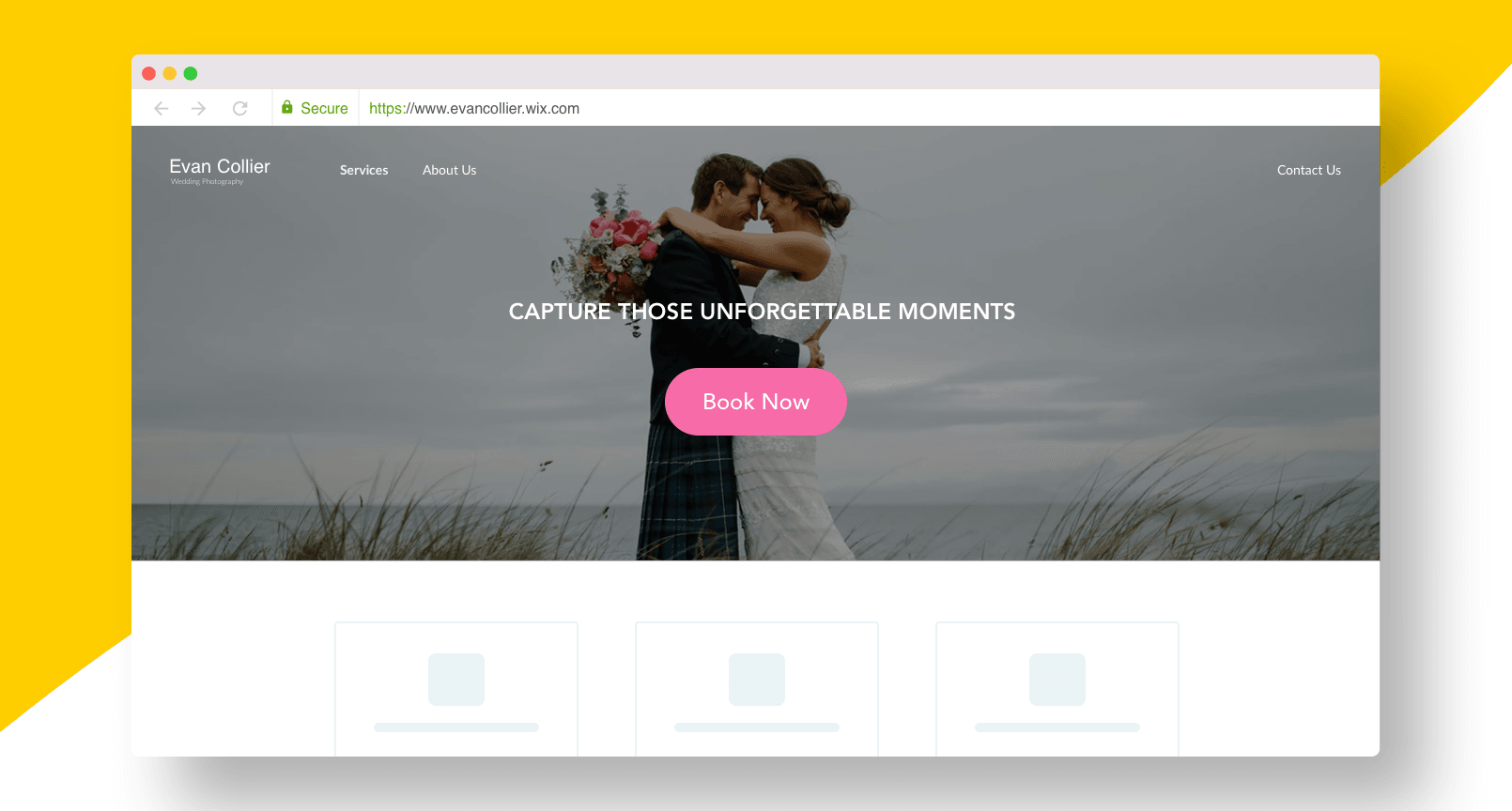 Visit Wix.com
The Secret Ingredient to Your Business Website
The most important part of any website is your contact information. How else will customers know where to reach you? Online booking takes this a step further – customers can skip the phone call altogether and jump straight to booking an appointment on your calendar. Your Setmore account comes with free online Booking Page, which you can add to your Wix website, allowing customers to choose from your available services and appointment times. This frees you up to focus on delivering a top-notch service, every time.
Sign up for Setmore and use it for free for as long as you want. Click here to get started!
Built to Book Appointments with Customers Online
If any of these apply to you or your business, then you stand to benefit the most from online scheduling:
Most of your business comes from online referrals or Google searches.
You have a blog or social media feed that you want to turn into an appointment-setting gateway.
Customers could easily pick from your services without needing to discuss it with you first.
Or, you'd prefer to discuss your customers' needs first, and want to automate the process of scheduling an initial consultation with them.
Embed Your Booking Page on Your Wix Site
Webpages built in Wix have the ability to embed another webpage within its body content. Using this method you can add your Setmore Booking Page to any page already on your Wix website.
Step 1: In your Wix editor, use the HTML iFrame tool to add an iFrame to your website.
Step 2: In the iFrame's settings menu, specify that you want to add a web address.
Step 3: Where prompted, paste your Setmore Booking Page URL, and your Booking Page will instantly appear on your Wix website. Don't forget to save and publish your changes!
Frequently Asked Questions
Can I add a "Book Appointment" button instead of embedding my Booking Page?
Yes. You'll start by adding the HTML iFrame/Embed tool to your webpage in Wix, but instead of choosing to add a web address, you'll add HTML code instead. Setmore gives you copy-and-paste ready code that you can plug into the Embed tool, which will make the button appear.
My Booking Page shows an image with grey buildings in the top-left corner. How do I change that?
This space is reserved for your company logo. You may upload a logo by navigating to Apps & Integrations > Your Booking Page (Configure) > Company Details. Here you can also add your website address, phone number, email address, and other contact information.
Why does it say "Powerful Online Scheduling" at the top of my Booking Page?
This is the Setmore brand element. You may remove the Setmore elements from your Booking Page when you upgrade to a Premium account. Once you upgrade, navigate to Apps & Integrations > Your Booking Page (Configure) > Booking Policies, and scroll down until you find the toggle switch for "Setmore Branding."