Free Android appointment scheduling app
.
Book appointments, access your calendar and manage your team on-the-go. Download the Setmore Android app today.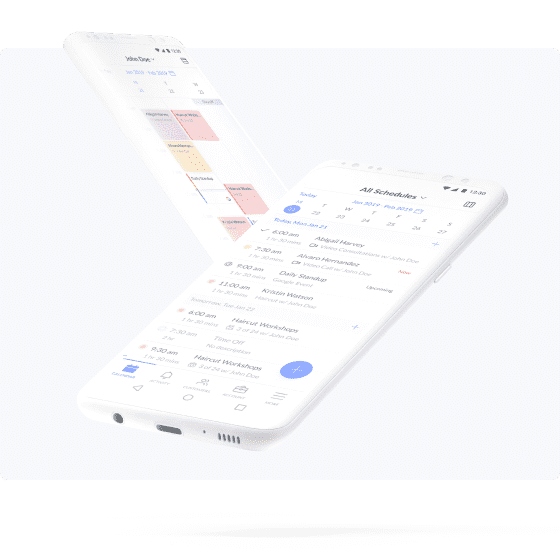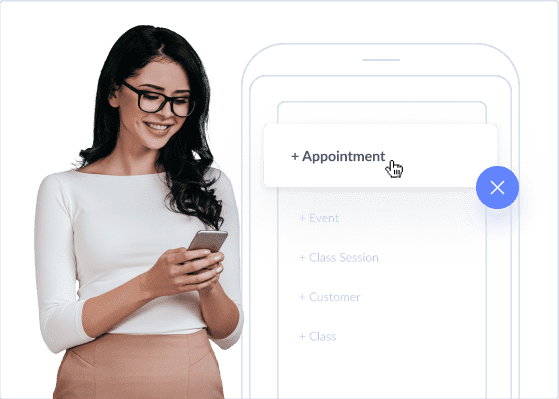 Your all-in-one Android appointment app
.
Whether you run a mobile business or hop between meetings all day, it pays to have a real-time view of your schedule. That's why we introduced the Setmore appointment booking app for Android.
Keep your calendar in-check, accept new bookings and get instant notifications while on-the-move. Automate scheduling, focus on sharing your skills.
Easy, efficient scheduling

Confirm appointments in-person through your calendar and enable your customers to self-book 24/7 with your online Booking Page.

Keep tabs on your team

Create multiple staff profiles linked to one account. Track productivity and let team members manage their own appointments.

Get instant notifications

Receive in-app or email alerts each time a booking is made or changed. Do your thing while Setmore automatically updates your calendar.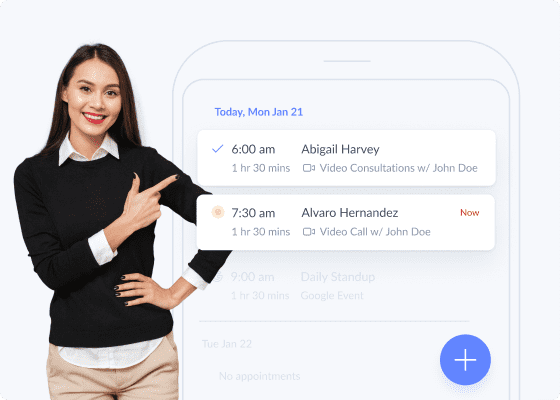 Fill your calendar faster
.
Make the most of your bookable hours with an Android scheduling app. Sync your calendar across devices and book appointments from Anywhere.
Got your hands full? An easy-to-use online Booking Page ensures you don't miss any opportunities. Take appointments from your website, social media and more. Empower your customers to book without needing to call you.
Calling all mobile entrepreneurs
.
When an appointment is set, rescheduled or canceled, your Android booking app gives you an instant heads-up. And with automated email and text reminders, no-shows become a distant memory.
View all staff calendars in one place and lead your business from the palm of your hand.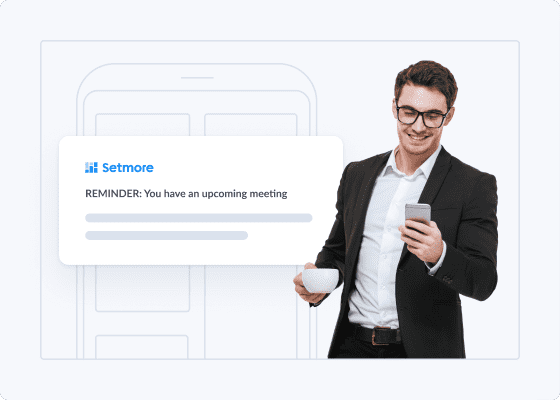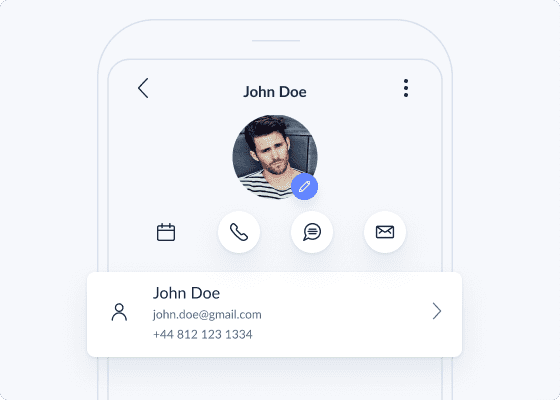 Connect with your customers
.
When reaching you is simple, your business gains a competitive edge. Text, call or video call customers straight from your appointment app for Android.
Update customer profiles and import contact details to your email campaigns. Your audience stays engaged before, during and after their appointments.
Go global.
Take the limits off where you do business. Book and host crystal-clear video meetings with customers, from Anywhere. Automatically include Teleport or Zoom links in booking confirmations and face-to-face in a click.
Sign me up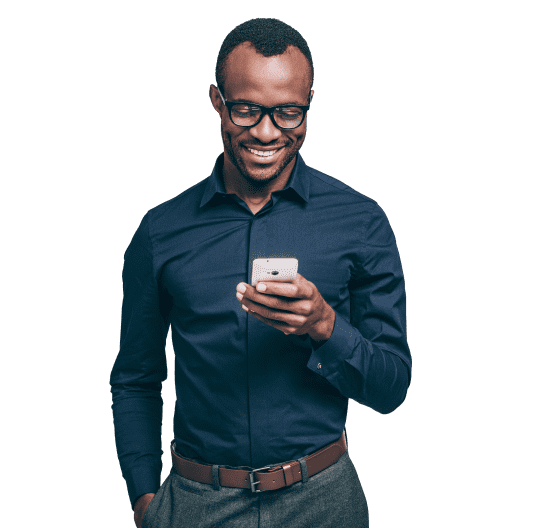 Get to work with your booking app for Android
.
FAQs
.
Yes, your appointment book app for Android ensures your Booking Page only features available time slots. When you add an appointment to your Setmore calendar, the time is automatically blocked from your Booking Page.

In the Calendar tab, tap the (+) button and select '+ Appointment'. Choose a service, service provider, and a date and time. Next, you'll need to add a customer and - if applicable - process payment. Tap 'Done' in the top right and the booking is confirmed. The appointment will appear on your Setmore calendar, and an email confirmation fires out to the service provider and customer.

Learn more about adding, rescheduling and canceling appointments using your Setmore client scheduling app for Android.

Yes. Tap the (+) button and select '+ Appointment'. After selecting a service and customer, scroll and choose the 'Repeat' field. Here you can specify how often you'd like an appointment to recur: daily, weekly, or monthly. Hit 'Done' in the top right corner and the details are saved. Your customer will receive one overall booking confirmation and individual email reminders before each session.

Read more on how to set recurring appointments on Android.

Text alerts have an open rate of over 90% and are typically read within 5 minutes of receipt (Mobilesquared). An Android app that sends appointment reminders by text keeps your customers in the loop. Not only is it a tool to help reduce no-shows, text reminders can be customized to suit your brand.

Learn more about text reminders on Setmore Pro.

Yes, you can accept credit card, debit card, digital wallet and cash payments through your appointment scheduling app for Android.

The Square and Stripe integrations enable you to process credit and debit card transactions. The PayPal integration allows customers to pay via their wallet balances. With Setmore cash register, you can also count every coin you receive in person. Point-of-sale payments become simple to track for service providers who aren't tied to a cash desk, travel or run a mobile business.

You can also sync transaction details with leading accounting apps, like QuickBooks and Xero.

Yes, your Android appointment booking app with invoicing can send digital receipts to clients. Simply activate one of Setmore's payment integrations. When a customer pays for a service through your Booking Page, or you accept payment through your calendar, transaction details are included in their email confirmations.

You can also access receipts through individual Appointment Details in your calendar and the 'Payments' tab in your Setmore account.

To activate and customize your scheduling app updates on Android, check out our step-by-step guide. Get new booking notifications and appointment reminders on your phone's home screen.

Our sleek, simple appointment app for Android has countless use cases. Mobile business owners use Setmore to confirm appointments on-the-go, video call clients, take payments after jobs, and more. It's an Android app for photoshoot scheduling all the way to booking pet grooming appointments.

Many medical practices, retail companies and beauty salons utilize our Android app as service providers won't typically work in one space. This allows staff to keep tabs on schedules while attending to a number of other tasks and their clients. Read more about the industries our Android app appointment scheduler works for.

Yes. your free appointment app for Android syncs details across your other Setmore-enabled devices. From customer contacts to appointment and payment information, Android updates instantly reflect on web and mobile. This is ideal to keep your team calendars aligned, and you can adjust permissions to determine who accesses different data.

A cloud-based scheduling app for Android ensures you have a real-time overview of your business.

Sure thing, here's our quick how-to video for the Setmore appointment booking app for Android.

We also have a dedicated section to the mobile app at our Support Center. Learn how to customize appointment slots, set up Setmore cash register, update your work hours, change time zones, and more. If you have any further questions about your task scheduling app for Android, contact us 24/7.

Make the magic happen, we'll make sure it happens on time.
Sign me up