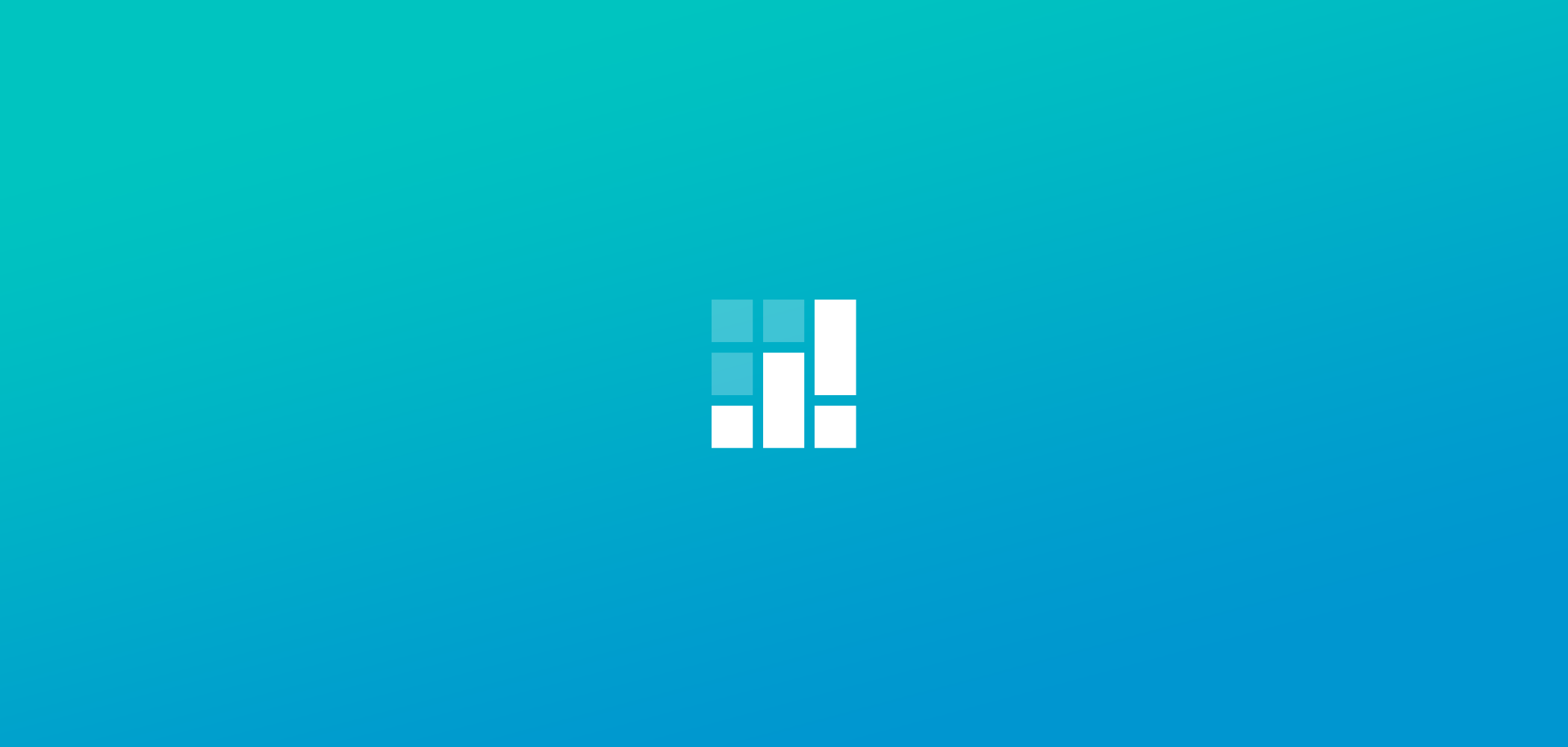 Routine and discipline are essential to getting into shape. But what prevents people from taking that first step to a regular bootcamp or workout schedule? A survey by Better revealed that over 40% of respondents cited a lack of time as the main reason for avoiding the gym.
For freelance personal trainers to rec. center managers, speedy online bootcamp appointment scheduling helps convert busy prospects. Offer your clients complete convenience so they're more inclined to book your services.
Let clients book anytime.
When a potential client calls to join your class, the last thing they want is to hit voicemail. The fitness market continues to grow; don't give your audience a reason to contact your competitors.
By enabling 24/7 online booking, you can fill your classes after-hours, while you're busy or instructing. Add your services and availability to your Booking Page and empower clients to self-schedule a workout day or night.
Creating multiple staff profiles with your Setmore account is ideal for those who run a team of trainers. Your clients can book classes with specific personnel, and as an account admin, you have access to everyone's schedules.
Booking Pages show exactly when you're free and how long each bootcamp takes. You can even add a payment gateway to accept advance payments for bootcamps by card. Not only does this save time on invoicing, you secure a greater commitment from clients to attend.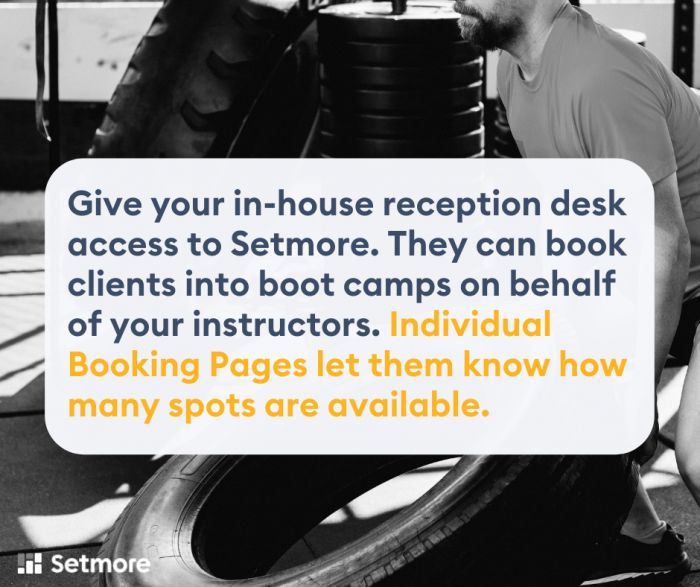 Sweat-free customization.
98% of employers don't include commercial skills as essential in job descriptions (FutureFit). This can limit sign-ups to new classes if a marketing strategy isn't in place, or trainers are unfamiliar with getting word out independently.
In addition to your Booking Page taking appointments around-the-clock, it acts as a valuable marketing tool. Request and display reviews to showcase positive testimonials and the results of your bootcamp sessions.
Add team photos and personalize staff profiles with details of certifications for further clout. You can also stream your Instagram photos so prospects can see your services in action. Allow them to gain confidence in your skills and encourage more people to step up.
Turn reps into results, Anywhere.
The right trainer for a client's particular fitness needs might not be located around the corner. To ensure your skills reach the widest audience, implement a virtual bootcamp model.
With Setmore's Teleport and Zoom integrations, you can automate scheduling for video classes. Set up 1:1 sessions or group bootcamps for clients across the globe. Cutting down on travel time and costs is a solid motivator for your prospects to book.
When a virtual session is scheduled through your calendar or Booking Page, you and your client receive an instant email confirmation containing the meeting link. For those using Teleport, no downloads are required. At the start time, simply click the link to join.
The demand for accessible classes from qualified trainers grew the virtual fitness industry market to $6,046 million in 2019 and this is expected to grow to $59,231 million by 2027 (Valuates Report).
Offer your clients a choice of video and in-person sessions for a truly flexible – and competitive – service.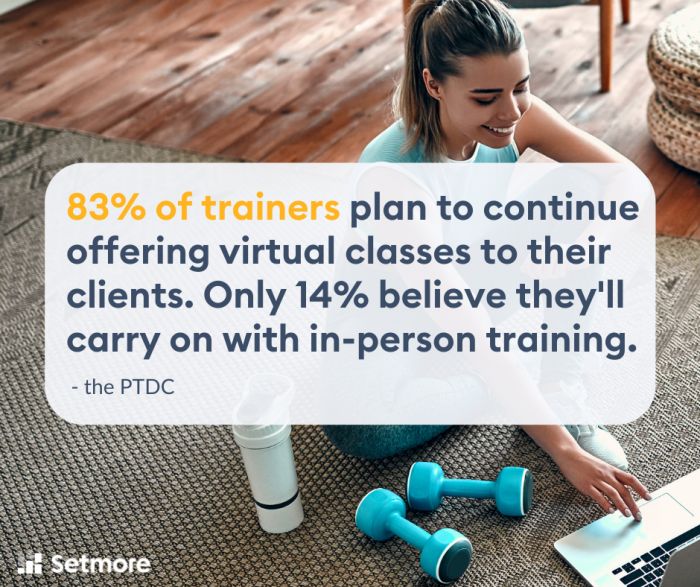 Put the crunch on no-shows.
In the UK alone, 80% of personal trainers are freelance (Prospects), taking on everything from running classes to finding new clients and balancing the books. 
Outside of instructing, you want to focus on valuable tasks that'll grow your brand, not routine admin. Additionally, when you're in class, your attention has to be on your clients. Being the BRB PT who's constantly checking messages could negatively impact customer experience.
The solution: Automate your booking system for bootcamps to save time on manual follow-ups and reduce distractions. With Setmore, you and your clients get instant email confirmations when they book online. Your calendar also updates automatically to eliminate double-booking.
To make things even easier, the service provider and client also receive email or text reminders. That's right, no more missed workouts eating away at your revenue.
Your bootcamp bookings in beast mode.
The fitness industry thrives on social media. In fact, out of Instagram's 500 million daily active users, more than 1 in 3 are interested in health and fitness (Facebook). From sharing workout tips to equipment demos, curated posts help get eyes on your business and highlight trainers' expertise.
To capitalize on interest gained from your photos and videos, add a 'Book Now' button to your Instagram and Facebook profiles. Take action to cut the back-and-forth and enable visitors to reserve your time 24/7. No need to contact you directly, or to leave their social apps. One click and your Booking Page appears.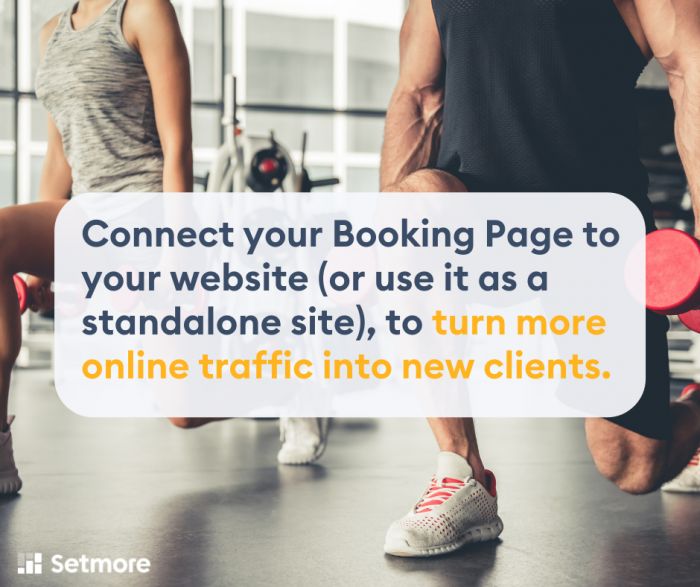 Squats, sit-ups and sprints on repeat.
Some bootcamps are one-and-done for a burst of high-burn activity. Some are regular sessions based on a client's conditioning needs. To help repeat clients reach their personal bests, ensure they have recurring spots on your calendar.
With Setmore bootcamp scheduling software, you can add an appointment or class to your calendar and set it to repeat daily, weekly or monthly. Your client(s) receive a heads-up before each session, so you don't need to contact them regarding attendance. Emails feature reschedule and cancelation links, streamlining scheduling even further.
Recurring appointment setting also suits regular classes with different attendees. Confirm the number of spaces available, a cost and your T&Cs, then set your session to recur. Clients can book into as many sessions as they like in advance. Each time someone reserves a spot, you get notified in real-time.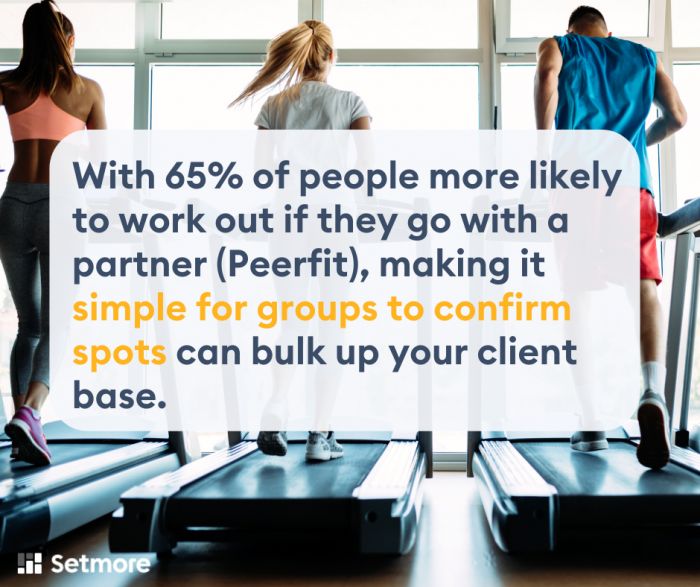 Stay busy building bodies – without missing a beat.
Whether you run a mobile PT business or provide bootcamps on location, you want to keep tabs on your schedule. This is harder to do when bookings come in by phone or email, as you need a window to check your messages. With classes demanding your full attention, could you lose business if you're only responding between sessions?
A mobile app for bootcamp booking takes the weight off your shoulders. Empower clients to schedule into sessions online and let your app update your calendar and availability to others. You can add custom T&Cs to answer common pre-booking questions and outline prerequisites for classes.
The Setmore iOS and Android app enables you to manage your calendar from wherever your training takes you. Add clients to future bootcamps, edit contact information, and accept payments in-person. Your transaction details can even sync straight to QuickBooks or Xero.
Make online bootcamp booking software the core of your business.
The fitness industry continues to expand with consumers seeking accessible sessions, a variety of in-person and virtual workouts, and a personalized experience. All-in-one online bootcamp scheduling software can help your PT business stand out.
Head to resources for more ideas from our latest how-to guides and videos. Lendale Johnson, professional tennis coach and academy founder, recently spoke with us about how he uses Setmore to book more training sessions.
Ready to flex an easy online bootcamp booking system? Create your free Setmore account in minutes.