All about those gains
.
Let's discuss introducing new booking channels, offering virtual fitness classes and enhancing your social media. It's time to increase your client count.
Why coach scheduling software takes centre court for Lendale Johnson

How to add a 'Book now' button to Instagram

Keeping athlete recovery plans on track

Add Appointment Booking To Your WordPress Website

All-in-one mobile booking app tour
What's trending with trainers?
Head to the blog for tips on how to start an online fitness business, networking and promoting your personal training services.
Fitness industry resources
.
From setting up online booking for 1:1s and fitness classes, to streamlining bookkeeping and building your brand, get ideas from our latest guides.
Take booking to a whole new level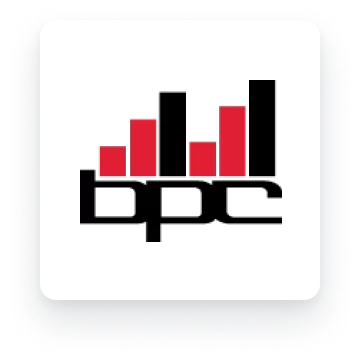 My team used to spend hours going back and forth with clients trying to find a day and time. Now we just direct everyone to the Booking Page and it's done.
Dale Sanford, BPC Performance Coaching

*Demos take place over Teleport. No downloads required when you join your video call on desktop.
FAQs from fitness professionals
.
Training, coaching, nutrition and fitness businesses of all sizes use cloud-based accounting apps like QuickBooks and Xero. Not only do your accounts grow with you, these platforms take daily bookkeeping tasks off your to-do list.

For example, when you connect with Setmore, payments for sessions sync between your accounts. It's secure and automatic, helping you keep tabs on monthly revenue.

Learn more about integrating Setmore with QuickBooks and Xero.

What you include in your business cards depends on your profession. However, your name and job title, company name and contact details are essential. You can also add a website link and your social media handles.

When considering how to network in the fitness industry, a business card helps people get in contact with you quickly. Suppliers, collaborators, gym managers and new leads should be able to learn more about your services using what's included.

In regards to approaching a business for corporate fitness, some trainers offer trial sessions to drum up clients. If you're conducting a class, ensure you give cards out to new leads.

A QR code also offers an instant route to your online Booking Page. Add one so people can book sessions on the spot using their smartphones.

Using digital marketing methods is essential when considering how to promote your fitness business. Not only should you maintain and optimize a booking website, you should curate your social media channels to showcase your specialties.

Think about writing articles for industry blogs or publications that would reach your target audience. This builds links to your own site and helps grow your brand.

You could also create ads across Google, Facebook, Instagram and more, which target local searchers. For further details, check out our resources:

Get your website seen by more people

Link building for a fitness business

How to book more bootcamps online

Head to our blog for more ideas on how to market your fitness business.

When people search for fitness or personal training services online, they want to be assured of your expertise. Writing for your own blog or a related industry blog can relay your knowledge on a topic, in addition to boosting brand recognition. From in-depth reports to discussing trends and what is going on in the fitness industry, the topics are endless.

Including a link to your business website (or Booking Page) in guest blog posts helps increase its visibility in Google search results. We talk about that in this guide.

You can display your bootcamps online and take bookings around the clock. That goes for 1:1 and group sessions. If you're considering how to start a bootcamp fitness business or get more clients, this article will help.

One of the biggest personal training industry trends is the demand for accessible fitness classes. The virtual fitness industry market is projected to grow to $59,231 million by 2027. That's from $6,046 million in 2019 (Valuates Report).

Learn more about taking your fitness services online.

To start, find the best video conferencing platform for your business. You can share meeting links with customers to train them online. Convenience is key for virtual sessions. Ensure clients can choose from your available time slots quickly, and book and pay without having to call you.

If you're wondering how to start an online fitness coaching business, or expand your services to include virtual sessions, read about our Teleport and Zoom integrations. Your Setmore app automatically sends out email confirmations that include a video meeting link - to clients and staff.

For more ideas on how to earn money in the fitness industry, take a look at this article.

Automate daily scheduling tasks to free up time and stay focused during sessions. When you're traveling or instructing, you have limited time to check appointment requests, update your CRM, handle bookkeeping and delegate to staff.

An app like Setmore allows you to set up online booking, sync data between different apps and more. Clients can self-book and pay for sessions 24/7 and you can manage your business on mobile.

Read about how the iOS and Android apps can help you build an outdoor or travel coaching business.

QR codes can be added to both online and offline marketing materials. When scanned with a smartphone camera, they direct the viewer to a preset URL. Your Setmore QR code provides access to your Booking Page. Add it to emails, flyers, social posts, your branded vehicle, workout gear and more.

Our ultimate guide to QR codes tells you more about how to grow your online fitness business using this unique feature.

Make sure your social media channels promote your skills, success stories and facilities. Your content should make it clear why potential clients should choose your services. What makes your business different?

Highlight the trainers behind your brand, what to expect from fitness classes, top reviews, attendance at industry events, special discounts and more.

You can even display a 'Book now' button on social media posts and ads that routes viewers to your Booking Page.

Read our article on how to start a fitness business on Instagram.
Support for trainers, coaches and wellness specialists
.
Automate day-to-day scheduling tasks and spend more time helping clients reach their goals.
What works for you?
Run through our use cases for different types of fitness and training businesses.
Make the magic happen, we'll make sure it happens on time.
Sign me up