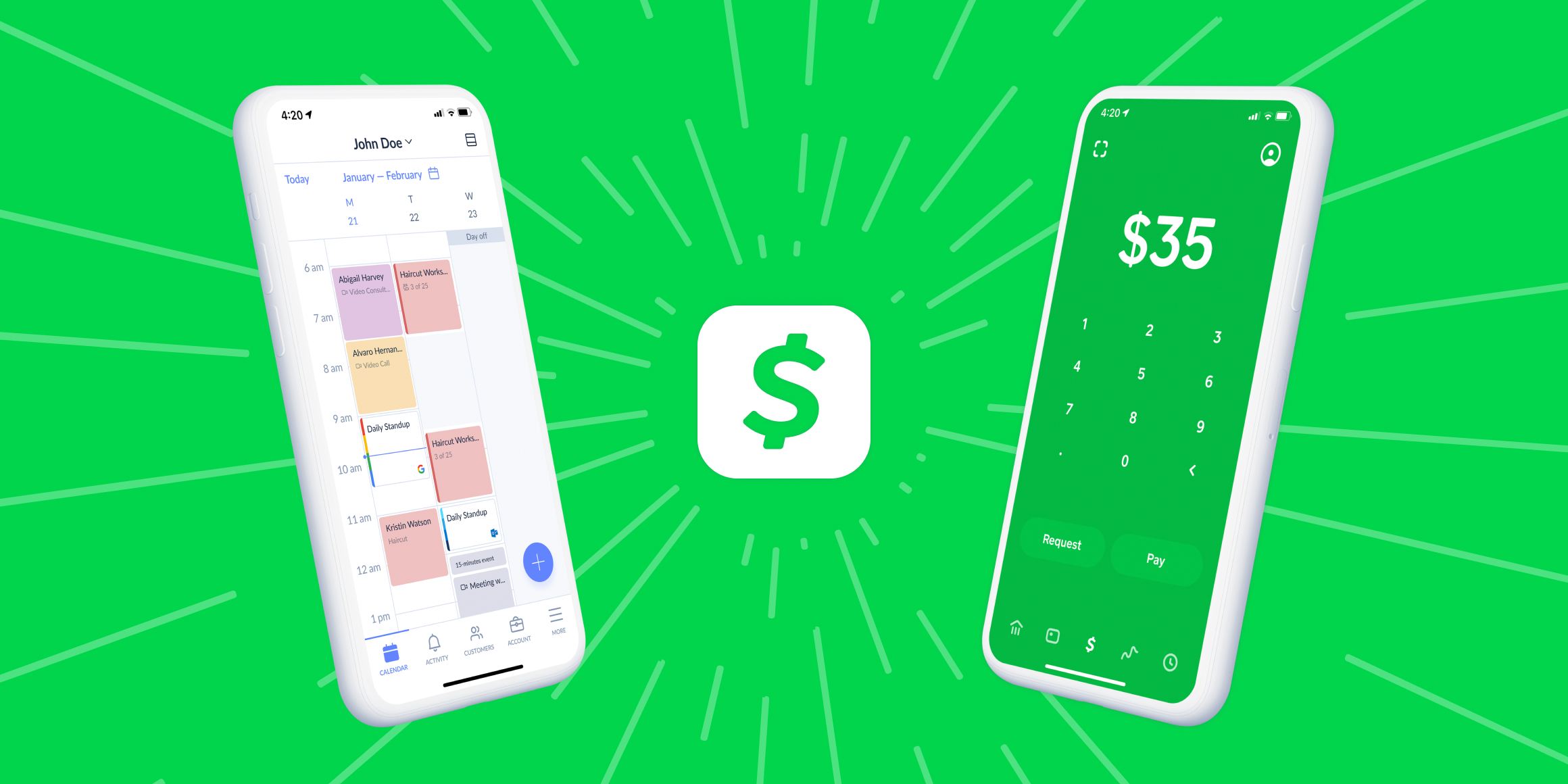 Around the world, more and more consumers are straying from carrying cash and cards. Thanks for bulking up our wallets all this time, but your era is over.
Staying loyal to paper and plastic currency has become somewhat of a rarity in 2022. It's predicted that 2.6 billion people will be using mobile payment apps by the end of this year, a 400% increase from 2015.
This trend has been fueled by tech-championing Gen Z and the effects of a global pandemic that made businesses and their customers reliant on contactless transactions.
And let's not downplay the convenience of paying straight from your phone.
With that in mind, we want your booking and payment system to be as flexible as possible. From September, you'll be able to accept payments from your Booking Page via Cash App Pay 🎉🎉
Cash App is a P2P mobile payment platform – listed as the number 1 finance app on the App Store – that lets users pay through their Cash App account or a linked debit card.
Read on for the benefits of connecting Setmore and Cash App Pay, why Cash App might actually be your customers' preferred payment method in 2022, and instructions on how to get started.
Oh, and connecting is free.
Standout stats.
It can be tough to keep up with the latest financial trends when you're running a business. To help out, we've compiled a list of statistics that highlight why offering digital and mobile payment options is a surefire way to boost bookings.
73% of small businesses think that accepting digital payments is integral to their growth. 36% of consumers say that, outside of pricing, accepting digital payments is the top factor that influences where they purchase from (Visa).
82% of US consumers use online payment methods like paying via QR code (McKinsey Digital Payments Consumer Survey).
53% of all e-commerce transactions are expected to be made with mobile and e-wallets by 2025 (Oberlo).
The majority of e-wallet users expect businesses to accommodate that payment method. Only 11% think of using their e-wallet when absolutely necessary or when prompted (McKinsey Digital Payments Consumer Survey).
American Express asked consumers for the main reason they prefer contactless payments. 73% of respondents said convenience and 54% said transfer speed.
Global spending via digital payment methods is predicted to rise from $7.36 trillion USD in 2021 to $15.27 trillion USD by 2027 (Mordor Intelligence).
How to get paid with Cash App 💸
The beauty of adding Cash App Pay as a payment option is that it's included with our existing, tried and tested, Square integration. Simply enable this integration and your customers can pay via Square, Google Pay, Apple Pay and Cash App Pay on your Booking Page.
After selecting a service and appointment time, your customer enters their contact details and reaches the payment screen. From the list of available methods, they select 'Cash App Pay' and click 'Pay now'.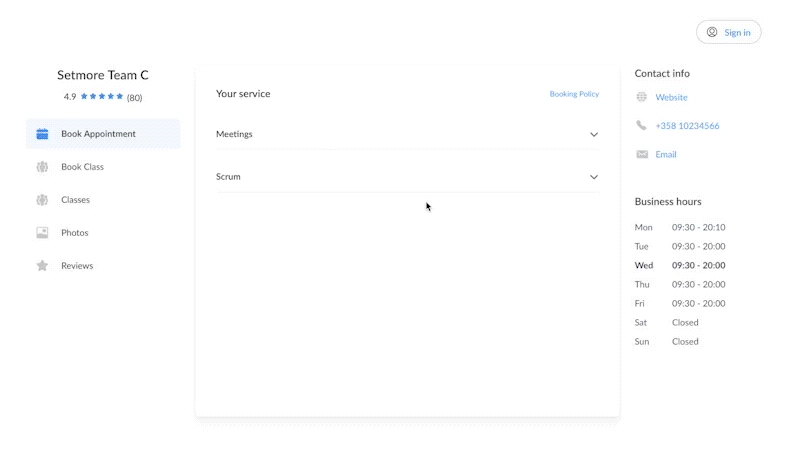 A QR code appears on the screen. Your customer scans the QR code with their smartphone camera and this opens Cash App. Their unique $cashtag is recognized, completing the transaction. Back on your Booking Page, they see their booking and payment confirmation.
If the customer is booking using their smartphone, selecting 'Cash App Pay' opens Cash App automatically.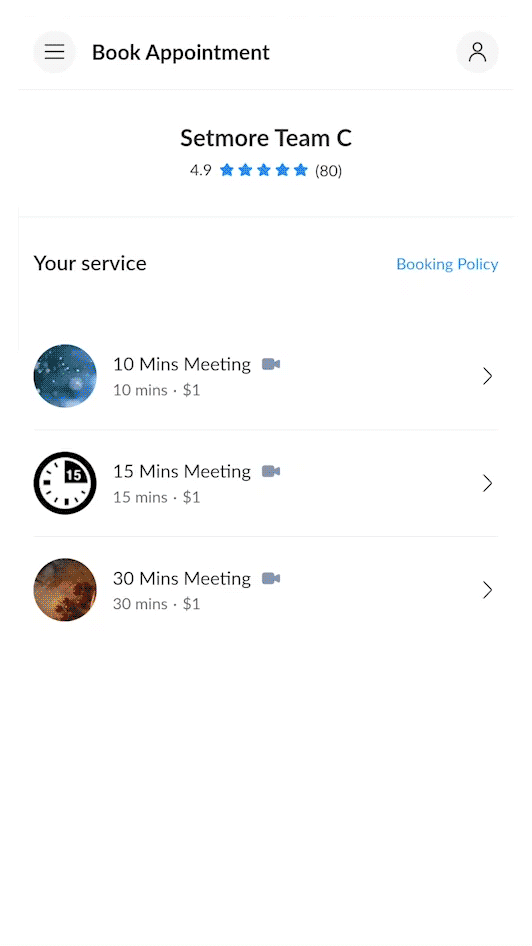 After reviewing the total, they tap 'OK' and are taken back to your Booking Page. Here they see their booking and payment confirmation.
What's in it for you?
At present, Cash App has 80 million annual actives, reinforcing the need for payment systems to become mobile-ready.
Streamlined payments: With no need to enter credit or debit card details, your customers may be more inclined to complete conversion. Here's to fewer abandoned carts and more bookings on your calendar 🙌
Bring in more millennial and Gen Z customers: You've heard the phrase "to go with the times", right? More than 70% of Cash App's monthly actives are millenial and Gen Z. Ensure you offer payment options that are expected by newer generations of buyers. It's a simple way to gain an edge over your competitors.
Track every transaction: Whether your customers pay via Cash App Pay, Square, card or another method, all transaction details are centralized in Setmore. You can even sync these details with QuickBooks or Xero to simplify bookkeeping.
How to connect Setmore and Cash App Pay.
The Square integration includes Cash App Pay and comes free with all Setmore plans (currently available in the US only). We charge no additional fees on top of Square's standard transaction fees.
To accept Cash App Pay on your Booking Page:
In your Setmore web app, go to Settings > Payments > Configure.
Select the 'Square' tile and click the 'Activate' button. You'll be asked to log in with your Square username and password. This gives Setmore permission to connect.
Once the integration is enabled, head to Settings > Payments > Booking Page. You can switch on Booking Page payments and choose whether payment is mandatory or optional. Cash App Pay will automatically display as an option for your customers.
For illustrated instructions and FAQs, check out our Cash App support article.
Cash-in in no time.
No matter where your customers learn about your services – your Booking Page, website, Facebook or Instagram – they can book online and pay with Cash App Pay in minutes. When your audience is ready to reserve your time, offer them more payment options so they can confirm appointments independently.
Any questions or feedback about getting paid with Cash App Pay? Call, chat or email our team 24/7. Happy scheduling!