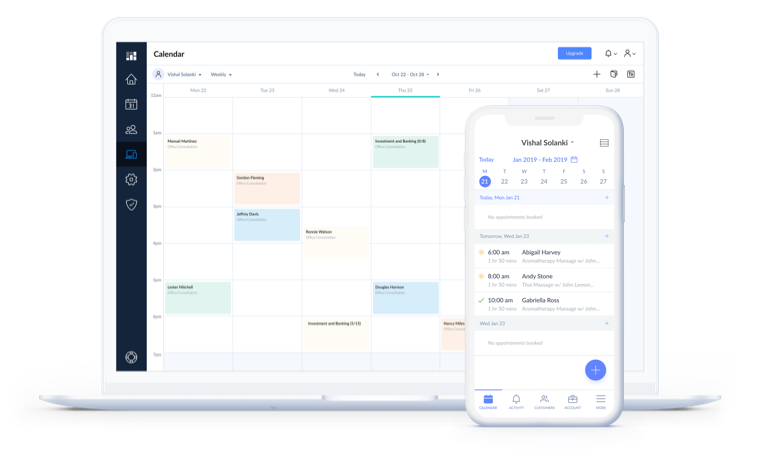 All stretch, no stress 🙌
Focus on what you do best while your calendar auto-updates with new appointment details.
Start FREE today
Accept bookings at any time

Create a personalized online Booking Page to share your team's availability. Your DMV stays open 24/7 for customers to book in when it suits them.

Boost attendance

Automate personalized email or text reminders to reduce no-shows. Your clients get convenient prompts and your classes stay full. Win-win.

Align your studio team

Ensure customers bring the necessary documentation for vehicle registrations, license renewals and more. Display your policies on your Booking Page.

Set sessions on repeat

Schedule recurring driving lessons in advance. Your learners can reserve regular sessions on the lead up to their road tests.

Take secure online payments

Get paid ahead of time with the Square, Stripe and PayPal integrations. Request full or part-payment at the point of booking.

We've got your back

Any questions about set-up or personalizing your Setmore account? Reach out to our experts at any time by phone, chat or email.
Pilates instructors
❤️
Setmore
4.75/5 rating based on 749 reviews on Capterra.

4.6/5 rating based on 233 reviews on Facebook.
Grand Rapids Fitness

Setmore blows the competition out of the water! As a fitness professional I live and die by my schedule. The Setmore app is convenient, easy to use, and saves both me and my clients time.

―Aaron Cobb
84%

of consumers value online reviews as much as recommendations from friends.*

Feature client reviews on your pilates studio Booking Page to encourage more sign-ups.

*Bright Local
"

This software has changed the way we do business.
Receive instant booking updates across any device with free pilates class scheduling software.
Create your account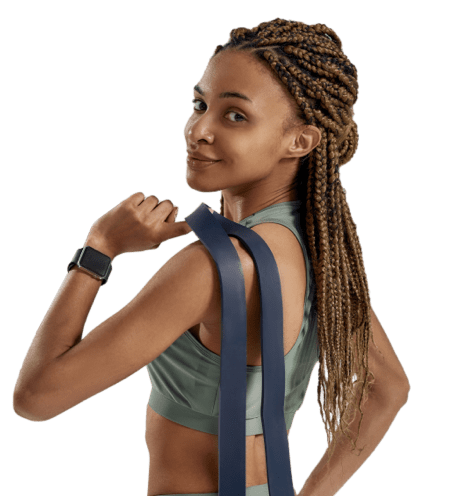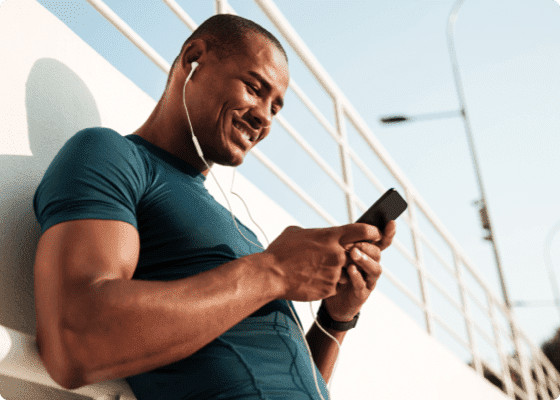 Get booked and paid 24/7
.
A custom Booking Page enables you to display your services, availability and fees online. Let clients self-schedule private sessions or reserve spots in classes at any time.
When a booking is made, the details appear in your Setmore calendar instantly. You can even accept bookings from your website, Facebook and Instagram.
Your all-in-one app to book pilates classes
.
Setting up class sessions takes routine admin and promotion off your hands. Simply select how often your class takes place, the number of spots, and a fee.
Clients can book into as many classes as they'd like, as far ahead as you specify. Instructors are also able to add clients to sessions, and when full, they no longer display on your Booking Page.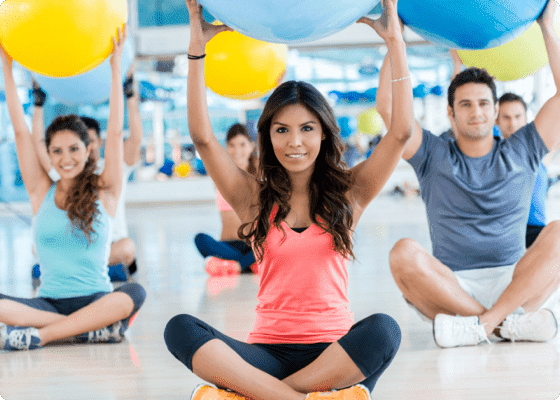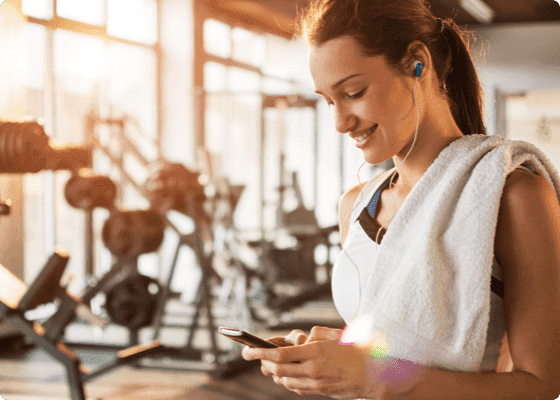 Elevate their experience
.
When a client books in, you both receive instant booking confirmations. In the lead-up to their session, they also receive a personalized text or email reminder.
If a client has a recurring spot in your calendar, or has booked into multiple classes, they get reminders before every session. Create a custom and convenient client journey with pilates booking software.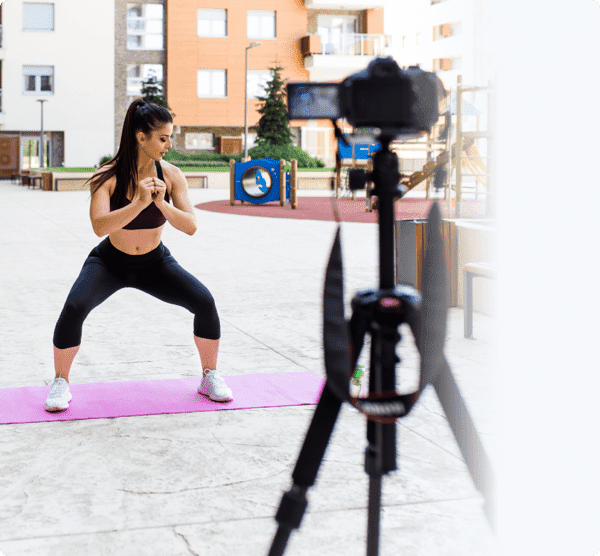 Strike a balance between in-person and video sessions
.
Reach a global client base with the Teleport, Zoom and Google Meet integrations. Your booking system for online pilates classes adds 1-click video links to email confirmations. Pick the services that require video and instruct from anywhere
Get Setmore FREE
Easy, efficient online booking software for pilates studios
.
Share your pilates studio's Booking Page

Brand your online Booking Page and integrate it with Facebook and Instagram to capitalize on social media traffic. No matter where your bookings come from, the details land in your calendar.

Feature a booking button on your website

Your pilates studio booking software connects with any site builder. Gain a competitive edge by adding a 'Book Now' button to one or more pages. New leads can reserve spots right away.
FAQs
.
Choose from the Setmore Free, Premium and Pro plans and sign up for your account. All accounts come with an online Booking Page and calendar. Your Booking Page displays your service list, instructors, class fees and contact details. You can customize your Booking Page URL, e.g. with your pilates studio's name.

Clients can book one-to-one sessions and class spots by visiting your Booking Page. You can also share individual service and instructor booking links. Your Booking Page features your real-time availability, so there's no need for clients to call.

When a session is confirmed, the booking details reflect in your Setmore calendar instantly. For more to get started with pilates studio booking software, read our set-up guide

Yes, you can direct clients to your Booking Page from the Facebook and Instagram 'Book Now' buttons. Not only do your profiles promote your classes and reviews, they provide an instant route to reserve your time. Clients don't even need to leave their social apps to confirm bookings.

Read more about connecting Setmore with Facebook and Instagram.

Select the payment integration that best works for your business. All customers can accept card payments with Square. Premium and Pro customers also have access to Stripe and PayPal. Our payment integrations allow you to process transactions online and in-person.

To get paid ahead of sessions, set up Booking Page payments. You can make full or part-payment mandatory before bookings are confirmed. Start by heading to Settings > Payments > Booking Page in your Setmore web app. Here you'll find options to customize your payment gateway.

For more tips to streamline payments and accounting, check out this guide.

Start by activating a video integration. If you're on the Free plan, you have access to Teleport and can host video appointments. Premium and Pro customers can activate the Teleport Premium and Zoom integrations, which support video classes

After making your selection, you'll be able to choose video-enabled services. These are bookable through your calendar and Booking Page. Both the client and instructor receive video links for sessions in their email confirmations.

Get set-up instructions in our support articles for Teleport, Zoom and Google Meet.

When using the Setmore web app, go to your calendar and click an available time slot. In the appointment details pop-up, specify a service type and client. You can also accept payment from the client. Save the appointment and a booking confirmation is emailed to both of you.

View illustrated instructions to book or change appointments.

Yes, contact information is collected from your Booking Page, calendar and app's 'Customer' tab. Each client has their own customer profile that stores email addresses and phone numbers, as well as appointment history and payment details.

Profiles automatically update each time a client books in. You can also update profiles manually with links, notes and attachments.

Explore how to use customer profiles stored in your pilates instructor business software.

Yes, after setting up online booking for your pilates studio, you can auto-sync customer contact information with CRM, sales and marketing apps.

Many pilates businesses have activated the Mailchimp integration, which onboards new contacts from Setmore to your preferred email campaigns. There's no need to upload data to another platform. Your business keeps communication going in the background, helping you increase client loyalty.

Yes, you can sync payment details collected by Setmore to QuickBooks or Xero.

Yes, Setmore can automate review requests after sessions take place. Read our reviews support article for full instructions.
For more information, check out our Support Center.

Make the magic happen, we'll make sure it happens on time.
Sign me up