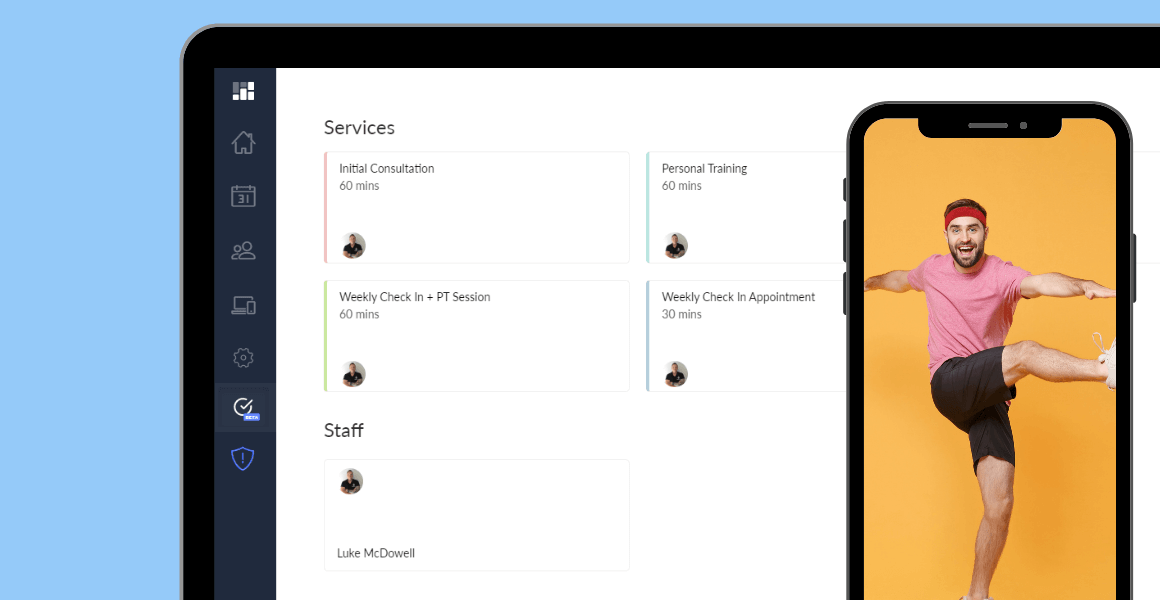 We've made it simpler to navigate your smorgasbord of services. EasyShare rounds up every service, class and staff booking link in one place. Find the exact link you need and share it right away.
This is a huge timesaver as your company grows. New service and staff booking links appear automatically in the EasyShare section of your app. And, if you customize a link, the changes reflect there too.
How easy is it to share?
*Very*. Start by opening your Setmore web app.
Hit the EasyShare icon. It's under the Settings cog in the left navigation bar.
Hover over a service, class or staff card. Then, click the 'Copy Link' button that appears.
Paste the booking link where needed. An email, DM or Instagram post – you decide!
When the reader clicks the link, they're directed to book that particular service, or with that particular staff member. The rest of their journey on your Booking Page remains the same.
For illustrated instructions on how to use EasyShare, read our support article.
Streamline scheduling for everyone.
🙌 Your team can find the most relevant link to share from a dedicated section in your app.
🙌 Your customers are able to book what they want faster, without scrolling your full service or staff list.
Take this scenario.
A personal trainer – Swole Sandro – is providing an intermediate HIIT bootcamp outdoors. Sandro is an instructor at Pump Up Palace which offers a variety of indoor and outdoor classes.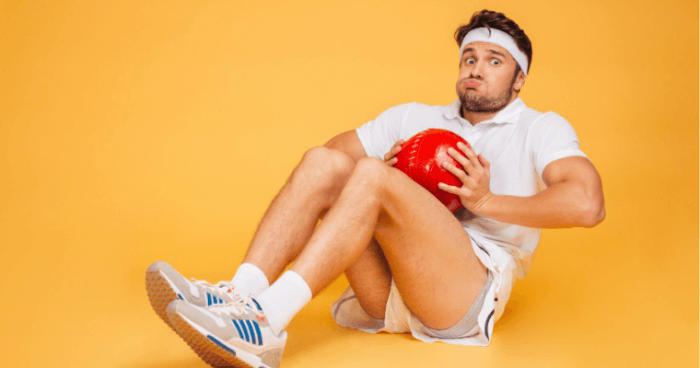 A potential customer walks by his session and asks how to join. Swole Sandro shares Pump Up's Booking Page link so the customer can reserve a spot.
Later, when they try to book, the customer sees a service list with multiple HIIT bootcamps. These are broken down by location, time length and difficulty level. They click the first outdoor option they see, but only Ripped Rufus, Yolked Yolanda and Jacked Jack instruct it.
The customer then heads to Swole Sandro's staff profile. His outdoor bootcamps are displayed but the customer isn't sure which type of session they saw, or the difficulty level. Hmm… They call Sandro but he's busy in another bootcamp and can't answer. Finally, they call Pump Up Palace and the receptionist looks at Sandro's schedule. The session is recurring so they can tell the customer exactly which one they walked by. The customer finally books in.
This customer is a hero. They didn't give up. However, in the end, they had to bypass online booking entirely and call Pump Up Palace for help. Not all customers would be this patient and that could mean losing tons of leads.
This lengthy process could've been avoided if Swole Sandro could find and share a specific class booking link. EasyShare makes that possible 🏆
Speed up website bookings.
Your site is able to feature a 'Book Now' button that directs visitors to your Booking Page. You can replace your Booking Page URL with a specific service or staff booking link for added convenience.
Your homepage could include a button that opens your full service menu. Whereas your service-based landing pages could route leads to the most relevant appointment or class type. This way, they don't have to find the particular service they're interested in.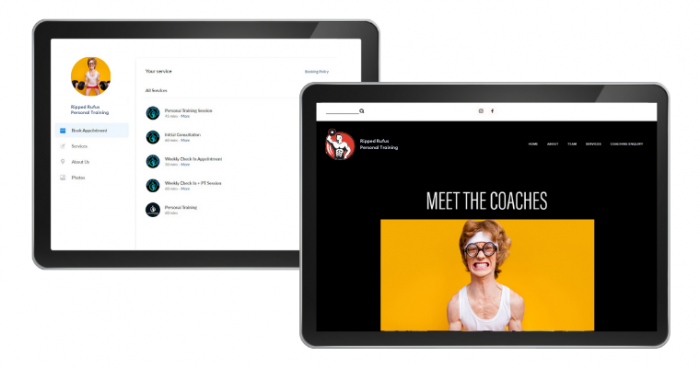 If your website includes team profiles, add multiple booking buttons that let visitors view their open appointment slots.
Learn more about adding a 'Book now' button to your website. Individual booking links for your services and staff can be found in EasyShare.
Enhance your link building strategy.
In addition to reducing the steps to book online, EasyShare helps improve your Booking Page's visibility in search results. This in turn allows more customers to discover your services from Google.
If the number of websites linking to your Booking Page increases, your domain authority is strengthened. This is a crucial ranking factor that impacts how early your Booking Page appears for local searches.
When your business gets a local write-up, ensure the publication includes a dofollow booking link. Dofollow links indicate to Google that the publication endorses your site 🤝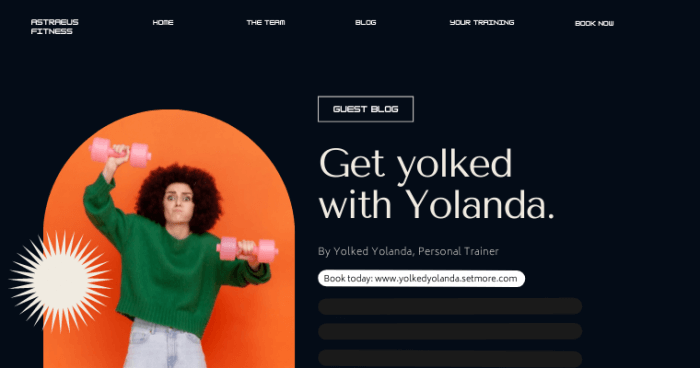 When team members guest post on blogs, they can also include their unique staff booking link.
Whether your business collaborates on a campaign, event or study, capitalize on every opportunity to include your booking links. This not only increases your booking channels but builds on your Booking Page's SEO value.
EasyShare stores all of your booking links making it straightforward to source the best ones for different types of content. Read more about feeding this feature into a link building plan for your business.
Sharing is caring.
Cut down the time it takes to confirm an appointment. With EasyShare, you can quickly send the most relevant booking links to your customers. If you need any help learning the ropes, chat with us from inside your app. Happy scheduling!