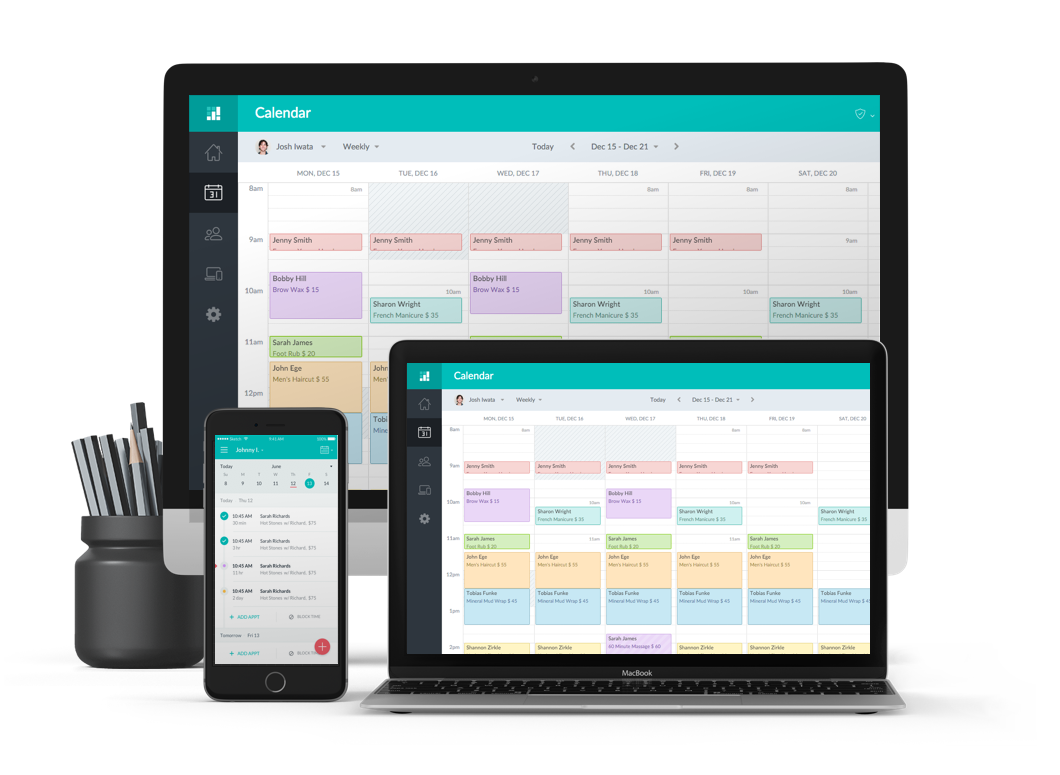 In this day and age, appearance and healthy living almost weigh in as much as talent for a person to succeed. But, more and more people are accepting the fact that nothing beats a good workout for a healthy and long life. A person's weight seems to be almost proportional to a person's self confidence. If you are a personal trainer or own a gym, you would know that yours is one of the most booming businesses in today's economic climate. So how do make sure your business remains the same? How do you make sure you and your staffs have more time for your customers rather than for petty grievances? The answer is really quite simple, just start using Setmore.
Apart from just the name of being one of the best scheduling applications in the market today, Setmore offers you a lot of flexibility to make it most suitable for your business.
Setmore, gives you:
A personalized online booking page where your clients and customers can book appointments with your business.
The feature to display all your services including service costs.
An online calendar where all appointments and schedules are listed, as and when they are booked.
Automatic email and text notifications, when an appointment is booked, canceled or re-scheduled.
An online management console where you can manage appointments, staff members, customers and your entire business.
Online Booking - Let you customers book their own appointments
When you create your Setmore account, you can add services and products to the list of deliverables. These services are shown in your online booking page, where the customer can choose a service and book an appointment with your business. Moreover, you can associate employees and staff members to all or specific services. This gives your customers a first hand experience on availing services from your business from just about anywhere.
We also want your customers to have the freedom of choice when it comes to the booking source. You can embed the booking page anywhere you want to, in your blog, website and Facebook page.
Appointment Reminders
Motivation is a key factor especially when it comes to exercise and workouts. We know that you encourage your customers a lot and try to motivate them and reminder notification might not be such a big thing here. But sometimes even the smallest gestures make a lot of impact. Who knows, these reminders might make your customer motivated enough to come in on time.
Setmore lets you send text and email reminders to customers, so that they are reminded of their appointment or bookings. This helps in reducing no-shows for your business and helps you ensure that appointments are addressed in time.
Manage your business online
With Setmore, you can also automatically store customer information and track it anytime you want. Retaining customers and getting new customers through word of mouth is one of the perks of being a personal trainer. If your customers are happy with the service you provide, there is a chance of you obtaining more customers through referrals than through advertisements. Having your customer contacts on hand and able to get in touch with them in a moment´s notice or sending all your customers wishes during festivals is a sure way of making your customers feel special.
Apart from this, you can draw conclusions on which services or staff members are getting more appointments and which services are as good as you had expected. Our system helps you identify the problem areas of your business, so you can improve the quality of your services and reap more profits going forward.