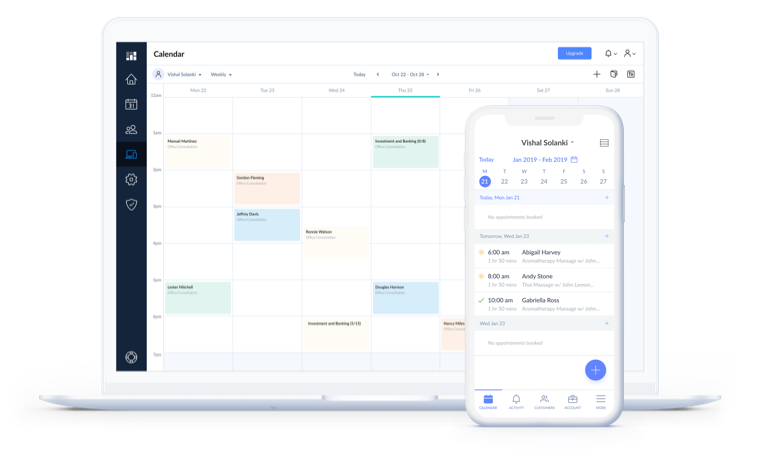 Online booking: it's a thing of beauty
.
Stay baking and blending while your calendar automatically updates with new booking details.
Accept bookings 24/7

Personalize your online Booking Page and let clients self-schedule appointments. Details land in your calendar and you get notified instantly.

No more no-shows

Automate email or text reminders to cut down on missed bookings and last-minute cancellations. Make the most out of your time with zero fallout.

Add logins for multiple MUAs

Manage your team's schedules from one account. Clients can reserve time with particular specialists using individual booking links.

Up your social media game

Add a 'Book Now' button to your Instagram and Facebook pages to turn fans into brand-new clients. There's no need to call or email for bookings.

Get paid securely online

Request deposits or full payment at the point of booking. Your all-in-one makeup artist appointment app connects with Square, Stripe and PayPal.

We've got you covered

If you have any questions about setting up or making changes to your Setmore account, reach out to us by phone, chat or email.
MUAs
❤️
Setmore
4.75/5 rating based on 749 reviews on Capterra.

4.6/5 rating based on 233 reviews on Facebook.
Minks & Makeup

Using Setmore allowed me to have more freedom in my job. I was able to plan out my weeks and months in advance, and budget as I was able to see how much I was making too!! I love it - it's really the best app.

―Ciara Farrelly
84%

of consumers trust online reviews as much as a friend's recommendation.*

Add glowing client reviews to your Booking Page and encourage more visitors to schedule their first session.

*Bright Local
"

This software has changed the way we do business.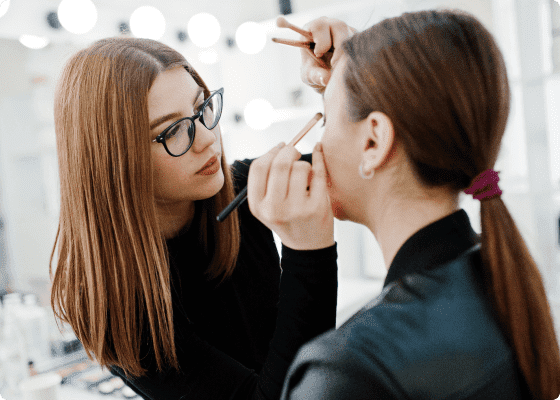 Fill your calendar online
.
Whether you run a beauty counter, travel to clients, or work on editorials, your Booking Page helps you reach a wider audience. Simply display your services, availability and fees online. Clients can schedule and pay for sessions at any time.
When an appointment is confirmed, the details land in your Setmore calendar. You can even take bookings from your website and social media.
Instagram booking is a must
.
Your Instagram page is an online portfolio. Use this channel to its fullest potential by activating the 'Book Now' button. Clients can schedule appointments from your page, posts and ads, with no need to switch apps.
When 'Book Now' is clicked, your Booking Page appears. Instagram not only highlights your skills, it becomes a whole new avenue for conversions.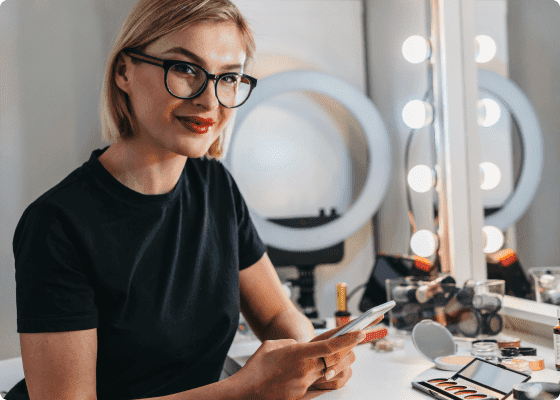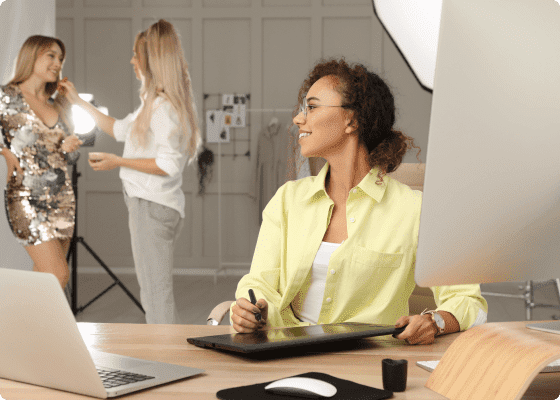 Cut creases - and admin
.
Each time an appointment is booked, Setmore sends both the client and service provider an instant email confirmation. In the lead-up to sessions, clients also receive an automatic email or text reminder.
With makeup artist online booking software, you can spend more time consulting, selecting the perfect palette, and giving clients that signature look.
Create a virtual branded beauty bar
.
Offer makeup consultations, shade matching services and more, virtually. The Teleport, Zoom and Google Meet integrations enable you to take your skills online. When a video service is booked, Setmore adds a 1-click meeting link to staff and client email confirmations.
Get Setmore FREE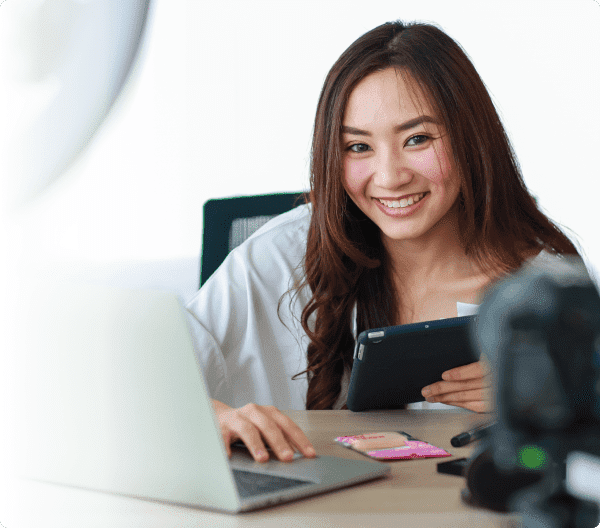 Easy, efficient online makeup artist booking
.
FAQs
.
Your Setmore calendar is visible to you and the staff you specify. It gives you a real-time overview of your schedule and appointment details. As the account admin, you're able to edit settings for all staff calendars. If you block time in your calendar, it's not available for clients on your Booking Page.

Your Booking Page is client-facing. Visitors can schedule sessions and the details sync with your Setmore calendar.

Yes, we can Introduce you to online booking for makeup artists in a personalized demo. Pick a time to meet one of our experts over video.

Log into the Setmore web app and open your calendar. When you click an available spot, the appointment details pop-up appears. Select the service, a provider and the customer. You can also accept payment. Click 'Save Appointment' and the service provider and client receive an email confirmation.

Read more in our support article about booking and changing appointments. Premium customers can also set up recurring sessions with their makeup booking app.

Yes, you can display all of your classes and group services on your Booking Page. Clients can reserve and pay for seats online and you both get instant email confirmations. Once the specified seat count has been hit, the class is no longer bookable. Set up makeup lessons, bridal party consultations and more.

You can share your Booking Page across countless online and offline channels. In addition to featuring a 'Book Now' button on your website, Facebook and Instagram, you can display your Booking Page link in emails, blog posts, video tutorials and more.

Read our latest guide to boosting your Booking Page's visitor count. It covers everything from downloading your free QR code to taking bookings straight from Google search.

Read our support article on how to download your QR code. It gives you illustrated instructions to get your free code in minutes. Add it to business cards, trade show displays and branded vehicles, and let clients scan and book.

Our ultimate guide to QR codes provides even more ideas.

Yes, you can remove Setmore's branding if you create a Premium or Pro account.

Yes, client contact details are gathered from your Booking Page, calendar and Setmore app's 'Customers' tab. Each client's profile centralizes their email address, phone number(s), appointment history and payment information. Profiles auto-update in the background as clients return.

Yes, you can sync client contacts with a range of marketing apps.
For more information, check out our Support Center

Make the magic happen, we'll make sure it happens on time.
Sign me up