Professional services
Customer service scheduling software
.
Enable support agents to confirm customer appointments without the back and forth.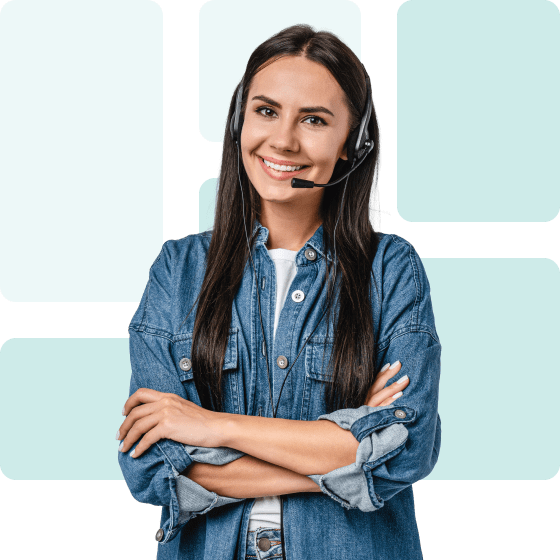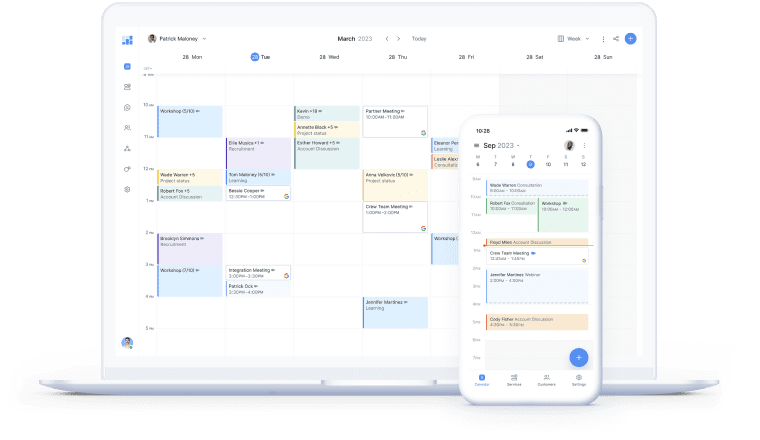 Get instant appointment updates
.
When agents schedule an appointment online, the details land in your calendar right away.
Quick booking, quick results

Set up your Booking Page and allow help desk agents to confirm customer appointments over calls and live chat.

Share every specialist's availability

Agents can view when the most relevant specialist is available and ensure the customer gets a spot in their calendar.

Save time with automatic reminders

Your help desk scheduling software handles routine admin, sending email or text reminders to every customer.

Let customers book 24/7

Add your Booking Page link to your website, emails and social media for customers to schedule at their convenience.

Stay in the loop on mobile

When you're on the move, the Setmore iOS and Android apps keep you notified about new and amended appointments.

Resolve issues over video

Your help desk agents can book video calls to reduce travel and connect specialists to a global customer base.
Customer service
❤️
Setmore
Juicy Gems Customer Service

Setmore's customer service is always the same no matter the time of day: speedy and results-driven help.

―
4.75/5 rating based on 931 reviews on Capterra.

4.6/5 rating based on 376 reviews on Facebook.
90%

consumers want an omnichannel experience with seamless service.*

Using help desk booking software, you can ensure that confirming appointments is simple over calls, through emails and chats, across social media, and more.

*CX Today
Reserve time and resolve issues faster
.
When a customer contacts your support agents, you want to ensure a timely response and resolution. In the event that they need another specialist, ensure agents can open your Booking Page and confirm appointments as soon as possible.
Your real-time availability is displayed, helping to reduce wait times and close tickets faster. New appointment details drop right into your calendar.
Empower customers to book 24/7
.
Statista reports that 88% of consumers expect businesses to provide online self-service options. As your Booking Page is public-facing, customers can schedule appointments independently, without contacting your help desk.
Share your Booking Page link directly across DMs, emails and social media, and feature a 'Book now' button on your website.
Experience the magic of automation
.
Your Booking Page can display multiple team members, enabling help desk agents to match customers to the right specialist.
When an appointment is scheduled using your Booking Page, the specialist and guest receive instant email confirmations. And, on the lead-up to their appointment, your guest also receives an email or text reminder to cut down on no-shows.
Your Enterprise
solution
.
Have a large team to schedule? Meet with us to create a custom plan that suits your processes and goals.
Explore Enterprise
Connect Setmore to Intercom
.
Feature a booking button in the Intercom home screen. Customers can chat with your team and book appointments in one go.
Learn more
Get your all-in-one help desk and scheduling software
.
FAQs
.
Simply enable the Teleport, Zoom or Google Meet integration and select services to provide virtually. When booked, a video link is automatically included in email confirmations to the specialist and guest.

Yes, you can give specific agents access to your Setmore calendar. Your Booking Page is public-facing, so anyone can access it to confirm appointments. Your calendar is only open to you and the team members you permit.

To access your calendar, a help desk agent requires a team login and either receptionist or admin permission. Learn more about permission levels for your online scheduling and customer service software.

Yes, Setmore connects to Freshdesk, Zendesk, Zoho CRM, Salesforce and many more software solutions.

Yes, you can edit the URL so your Booking Page displays in more than 30 languages.

No, if using your Booking Page to schedule appointments, agents do not require individual accounts. However, if you'd like agents to use your calendar, they'll need team profiles. You can add as many team profiles as needed to one Setmore account.

Read more about plans for your help desk calendar scheduling software.
For more information, check out our Support Center.
Make the magic happen, we'll make sure it happens on time.
Sign me up