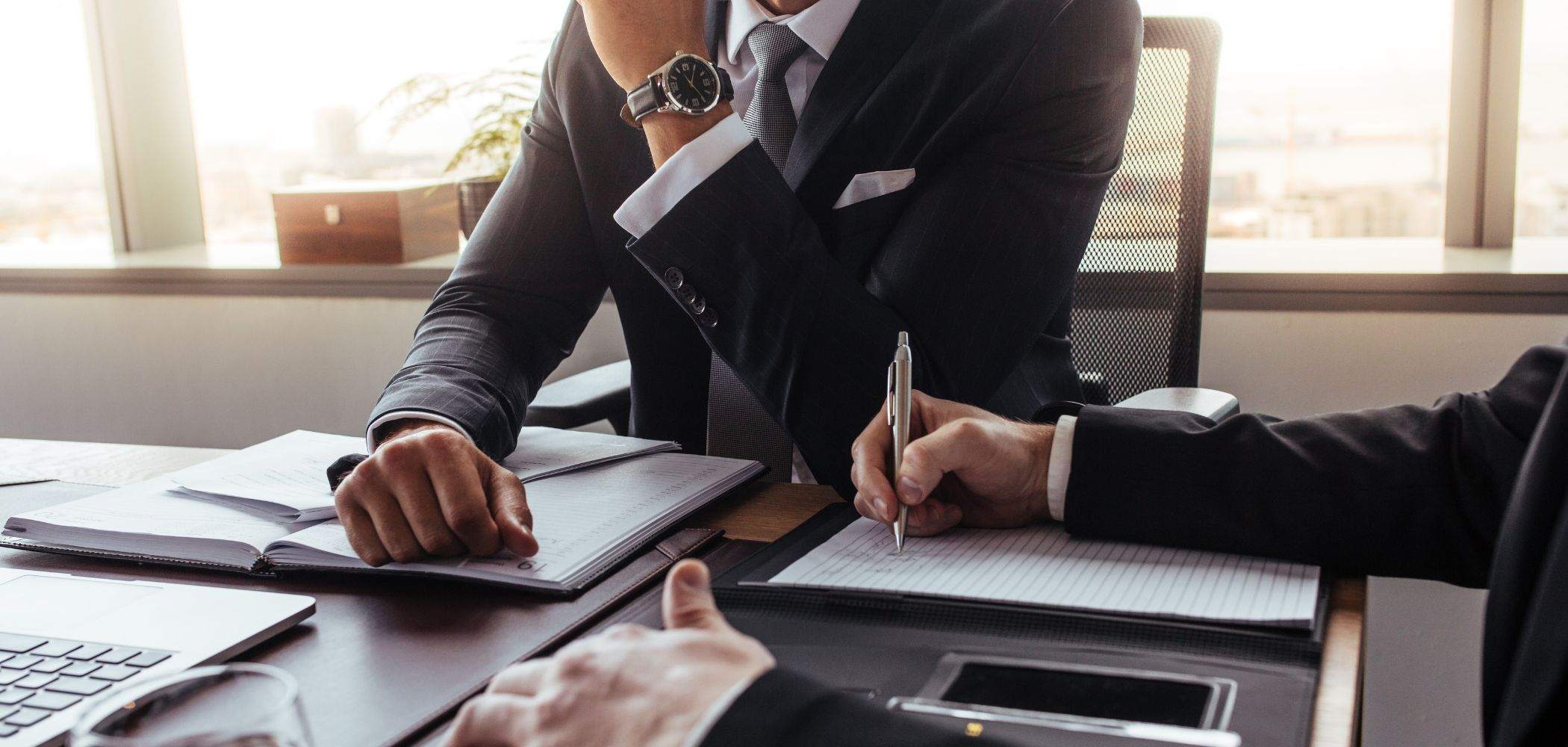 Juggling meetings with clients, prospects, and counsel is the norm for many successful law firms and attorneys. Your workday is varied and demanding, making efficient organization a top priority.
A recent survey by Juro and Wilson Sonsini found that 67% of in-house attorneys at fast-growth companies felt overwhelmed with low-value work. With a cloud-based scheduling solution, legal teams spend less time on appointment admin and enable clients to manage their bookings online.
Here are 6 ways Setmore helps keep your law office's calendars in check.
1. Let your leads self-book 24/7.
When you're strategizing in a meeting or court, it can be challenging to respond to appointment queries in a timely manner. Additionally, if your reception team misses a call or a competitor follows up faster, you could lose out on business. The solution: setting up a simple, automated online lawyer booking system. 
A Thomson Reuters survey revealed 36% of respondents acted within a week of realizing they had a legal issue, and 24% did so within a day. Ensuring your practice moves as quickly as your leads is vital.
List your services, staff, prices, and availability online and accept appointments while you're busy or unavailable. Prospects can book and pay for first consultations in minutes. You both get an instant booking confirmation by email and your calendar updates automatically.
By granting your in-house or virtual reception team access to your online calendar, they can also book appointments on behalf of your clients. Share your real-time availability and eliminate the need for back-and-forth calls and emails.
Discover how to elevate your firm's booking process with LEX Reception 24/7 call answering >
2. Get paid in advance for one-off and recurring appointments.
Ensure a firm commitment from your leads to attend their appointments. An all-in-one online booking system allows legal teams to request prepayment.  
With Setmore, you can connect your Booking Page with Square, Stripe or PayPal. When a customer selects a time for their appointment, they're asked to provide payment info. 
Only when their credit or debit card details are added is their booking confirmed. Your online lawyer booking software also automates digital receipts for all transactions. Explore our secure payment gateways and make chasing invoices a distant memory.
3. It's convenient, custom and client-friendly. 
Customizing your clients' booking journey has countless benefits. RightNow reports 86% of consumers are happy to pay up to 25% more if they get the right customer experience.
Request essential information before an appointment by personalizing your Booking Page's customer intake form. You can share your firm's terms and conditions, add contact fields to onboard clients to relevant email campaigns, and sync their appointment details with leading management platforms like Clio. 
Go one step further by displaying your Booking Page in different languages.
4. Overrule manual follow-ups.
Time is money; make a move to cut down on no-shows.  
Every billable hour counts, no matter the size of your law practice. Stay productive and spend less time on paperwork with an online scheduling system for attorneys.
Each time an appointment is booked through Setmore, your client receives an email confirmation with the where-and-when, pre-appointment details, and convenient links to reschedule or cancel. Any changes to bookings reflect in your calendar immediately.
Automate email or text reminders to avoid missed sessions and last-minute rescheduling. Simply set a lead time and let your app fire out personalized alerts to every client. Not only does this help them get to your door on time, you free your reception team from routine follow-up calls. 
5. Get clients from every online channel.
When searching for law firms online, 41% of consumers consider recommendations (Thomson Reuters). Utilize a cloud-based attorney booking system to transform more of your traffic into new clients.
Your Booking Page can act as a standalone website for your business, with a custom URL. Showcase 5-star customer reviews, photos, accreditations, and your Instagram feed to build trust in your services. If you have an existing website, you can add a booking button to any page and link visitors to your Booking Page. No wait times, no calls – just straightforward self-scheduling. 
Sharing Setmore booking links couldn't be easier. You can even create multiple staff Booking Pages, so customers can reserve spots on particular calendars. 
Gain a competitive edge by connecting your Booking Page with your firm's Facebook and Instagram pages, featuring a link in your email signature and more. By simply pasting the URL into a DM or text, the recipient can click to book an appointment at any time.
6. Offer virtual consultations. 
When working on a case, you want to be accessible to your client and vice versa. Book and host crystal-clear video appointments to make connecting easy. 
Clio's annual legal trends report relays 83% of firms meet with clients virtually, and 50% of consumers would rather follow-up through video conferencing.
The need to travel to your office puts up unnecessary barriers and could prevent prospects from outside your local area reaching out. With video conferencing, you can discuss cases with clients where they're comfortable and even record sessions for reference.
Your online booking app from Setmore integrates with Teleport and Zoom. When a client schedules a video-enabled service through your Booking Page, you both automatically receive a video link in your email confirmations. You can also quickly find the link in your calendar, under individual Appointment Details. 
Give your client base more flexible and frequent checkpoints at a lower cost to everyone. Visitors to your Booking Page can see your availability in their timezone, simplifying scheduling even further.
Paper diaries can't compete.
Enhance client experience by automating your firm's booking process. With no need to contact your office, appointment scheduling runs like clockwork.
Law firms using multiple legal technology solutions consistently earn 20% more revenue than those who don't (Clio). Activating payment and video integrations not only creates a more tailored service – which is integral to differentiating your law business from competitors – it enables your in-house staff to focus on higher-value tasks.
Don't just take our word for it; hear what our customers have to say.
Learn more about law firm appointment scheduling software from Setmore and check out our latest resources for ideas to grow your business. If you need help setting up or customizing your account, our team is available 24/7.