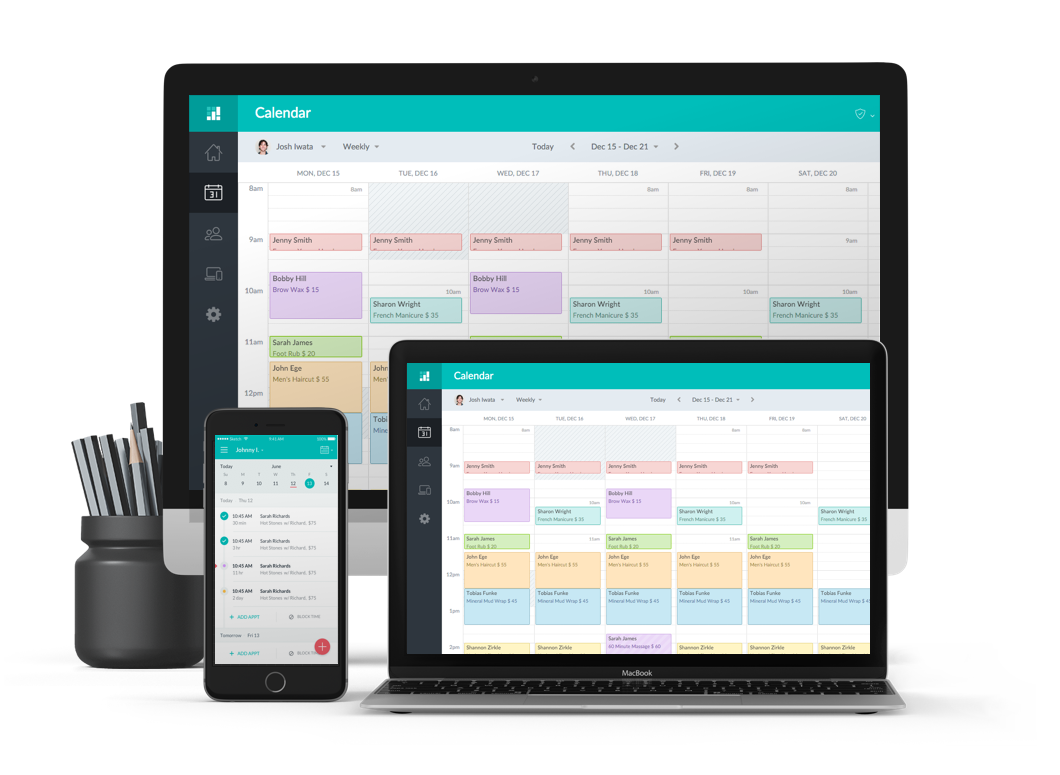 Women these days walk into nail salons to spend some "me time" to get away from the hectic life schedule and relieve stress on the move. As days go by, your warm smile and service may envelop more customers. Although, it is tough to maintain everyone at one shore. A competent nail salon appointment book helps in Uncomplicating your everyday appointment tasks and enables you to do more than just appointment scheduling.
Setmore is a free online appointment book which stays on top of trends, free you from the daily woes of managing appointment schedules and staff members. In a nutshell, Setmore includes:
An online booking platform where your customers can book appointments on their own.
A free appointment book which can carry your company's name, logo, address and other relevant details.
Business hours that can be displayed in your respective time zone.
Personalized rules with flexible booking policies.
Individual staff logins that can be added to the account and each one is provided with a separate login credentials.
The feature to easily integrate your appointment book into your website.
The free appointment calendar that enables you to view and manage your appointments on daily or weekly basis.
Seamless 2-way synchronization of your Setmore appointment calendar with Google calendar.
A free business profile you can add customers, view their appointments and add notes to them.
The functionality to send out reminders via email or sms and reduce no-shows.
The ability to add services and service costs in your appointment book.
A simple but powerful setting console to manage and update staff schedules and more.
Absolutely no installation required, it's all in the cloud, available anywhere, anytime.
Entangle Your Customers with Nail Salon Appointment Book
With the free nail salon appointment book, tear down the old process of piling up the paper and crawling to another excel spreadsheet and let your customers enjoy their online booking process. Setmore offers degree of freedom for the customers to choose employees, services, date and time by themselves. Our nail salon appointment scheduler works round the clock to keep you miles away from any possible chaos and enables you to offer state of the art services to your clients.
Storehouse for Customer Details
You will be investing your time and effort to build relationship with the customers in your nail salon and it requires a robust medium to store all the requisite customer information. With our nail salon appointment book, automatically capture customer details and keep the records intact for future appointments.
An online pool to store all your customer details.
Easily add customers to your database and attach custom notes.
Quickly scan through the appointments of your customers.
Search and find customers by name, phone number or email address.