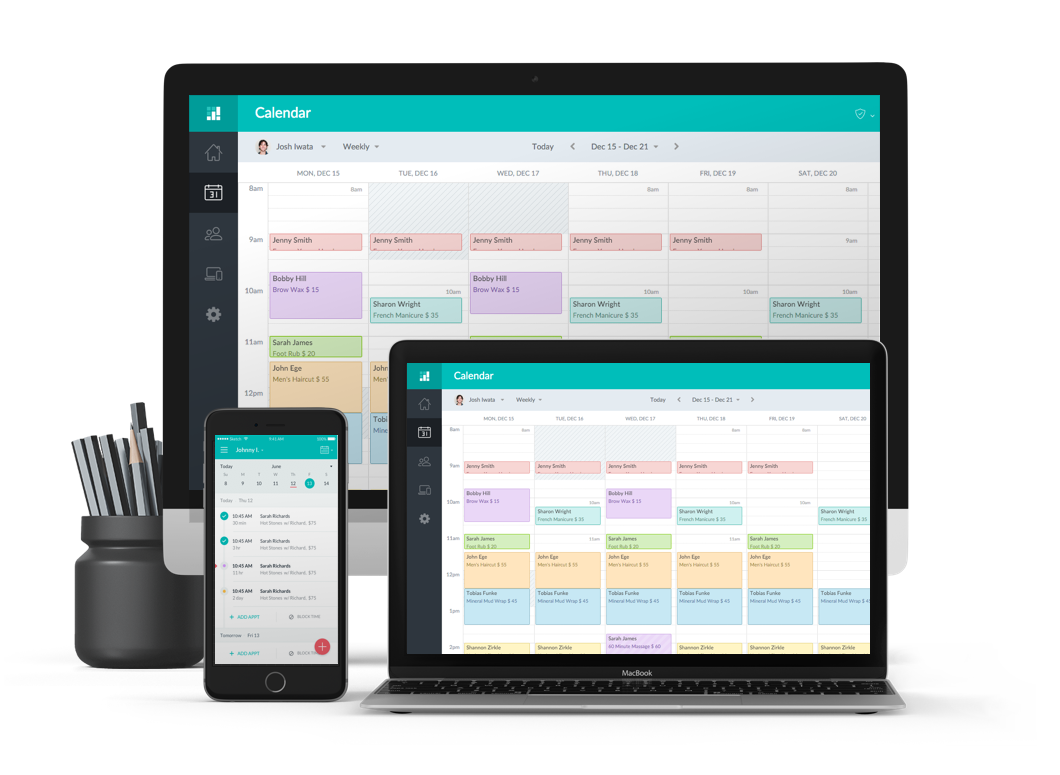 Maintaining the law is a hard and time consuming process. This is not by any means true to only those arguing the cases or negotiating settlements, but also for the people who makes sure everything gets done accurately in time.
Setmore helps in making your law firm run smoother and the process of booking an appointment with your lawyers easy and efficient. We believe customer satisfaction must come first for every business.
Setmore, is an online appointment scheduling software which lets you manage client and customer bookings from the web. We give you an online booking page where your customers can book appointments with your lawyers or law firm. You can customize appointment slots, timings, service providers and ensure that customers can book appointments with your firm, before services are delivered.
Setmore gives you:
An online management console where you can define your appointment slots.
An online booking page, where your customers can book their own appointments.
The ability to add employees and staff members to your Setmore account.
Text and email notifications.
Adding services and service costs to the booking page.
Reports and appointment statistics so you know how your business is performing.
Your Online Booking Page
We endorse that the concept of everything related to a business should reflect the image and personality of the business. It is a way of saying to the customer, this is what we are. While designing Setmore, we wanted the personality of the team and the company to be reflected across our product. While doing this, we contemplated if other businesses too would like their self-identity to be portrayed. The result, you get an online booking page which reflects your firm´s personality.
Everyone, even businesses is likely to have a blog and social media account nowadays, but are you gaining the maximum you could out of these? Why not put it to its fullest use? With Setmore´s Facebook application and Wordpress Plugin, apart from providing various booking options for your clients, also drive some extra traffic to your website or booking page.
Appointment reminders and Notifications
No-shows are a big problem for law firms and legal professionals, where the hourly costs are pretty high. Setmore allows you to customize your reminders and the way you want to send out reminders to your clients and customers. Whenever your customers book an appointment with your law firm, they will receive text and email notifications even if appointment details are changed, canceled or re-scheduled. Moreover, we make sure to remind customers that they have an upcoming appointment on a given date.
With Setmore´s notifications, your lawyers are reminded about their next appointment along with the client information and the finer points of the case. Apart from this, your lawyers could also make special notes about each client they take on and the important points about the case which might come handy in the future.
Manage Schedules and Services Online - Track Your Growth
The management aspect of Setmore is solely for you, the business/firm owner. With Setmore, you can track the overall progress of your firm by viewing the inflow and outflow of appointments.
If your appointments are heading plummet down the graph, you can basically view the progress of each of your lawyer and pinpoint where exactly its going wrong. If your appointment inflow is booming, you can track which service or lawyer is responsible for this growth. By knowing such information you can formulate what can you do to grow your business.