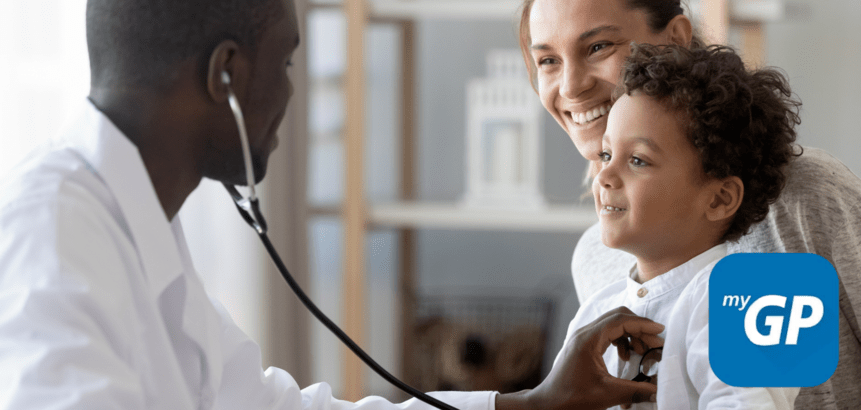 Customer Spotlight
—
2

min read
Kieron Heath, the Customer Operations Head at MyGP, spoke with Team Setmore about how online scheduling has helped organize his team. MyGP is a service that helps over 2 million patients book doctor appointments and order prescriptions.
Supporting the National Health Service in the UK, Kieron spearheads the training support and customer success teams. Throughout our interview, he tells us that top-notch client service is fundamental to growing MyGP.
Simplified, organized team planning.
Kieron's team provides remote training on how to use the MyGP app and Setmore helps book sessions for clients. His team's offering includes customer onboarding and internal training. He says, "When it comes to our training services, Setmore really runs most of what we do, especially around planning logistics."
Having used Setmore for 3 years, Kieron discusses the importance of self-scheduling to the business. Empowering customers to take charge of their bookings gives his team more time to focus on delivering the right services. Discussing the convenience of online scheduling, he adds, "We have focused on customer experience, and really bringing the very best experience to our users and customers." 
A flexible scheduling solution.
Kieron's team uses Setmore to map everyday tasks and booked sessions, keeping everyone on the same page. 
"A service, like Setmore, allows you to block out time, or hold multiple sessions a day [for various team members]", Kieron discusses. Having access to all team schedules, Kieron is able to delegate tasks based on real-time availability. Ad-hoc sessions or new tasks can be easily assigned to staff members with free time.
Ping! "You have a session scheduled with MyGP."
Pushing automated email reminders as one of Setmore's top functionalities, Kieron says, "We need to be able to give a friendly nudge to our clients to say, "Hey, don't forget this thing that we arranged", and conveniently get that into their calendar, which is really important for clients as well."
"Every system can do briefings and things like that, but making sure that something can fire an automated reminder is really important."
It's crucial to have alerts that cut through the noise and get the attention of busy customers. Being able to help them remember appointments delivers a more considerate customer experience.
Gaining a competitive edge.
The MyGP team stayed on top of its game during the pandemic. "We've been able to continue offering all of our services and we know that competitors are not able to do the same thing. He adds, "I think Setmore, in general, has been a lifesaver for us."
When incorporating any software into your staff or customer's day-to-day, the right functionality and ease-of-use are crucial to success. "Setmore has been one of the key cloud-based solutions that we've been using. The scheduling configuration is very simple, very self-explanatory. The calendar view is very flexible, it's all drag-and-drop which is fantastic."
What the future holds.
Kieron's main mission with MyGP is to bring the platform to more clients. Having Setmore as his scheduling partner helps build momentum. He tells us, "Services like the Booking Page – if that works for your clients, then it can really expand your capacity to serve."
The pandemic has shown the importance of digital services required in the healthcare space, from online scheduling to video consultations. MyGP's plans are to continue scaling and provide the solutions their patients need.
Find more articles and videos related to medical businesses at resources. Need a Setmore account? Create one for free.