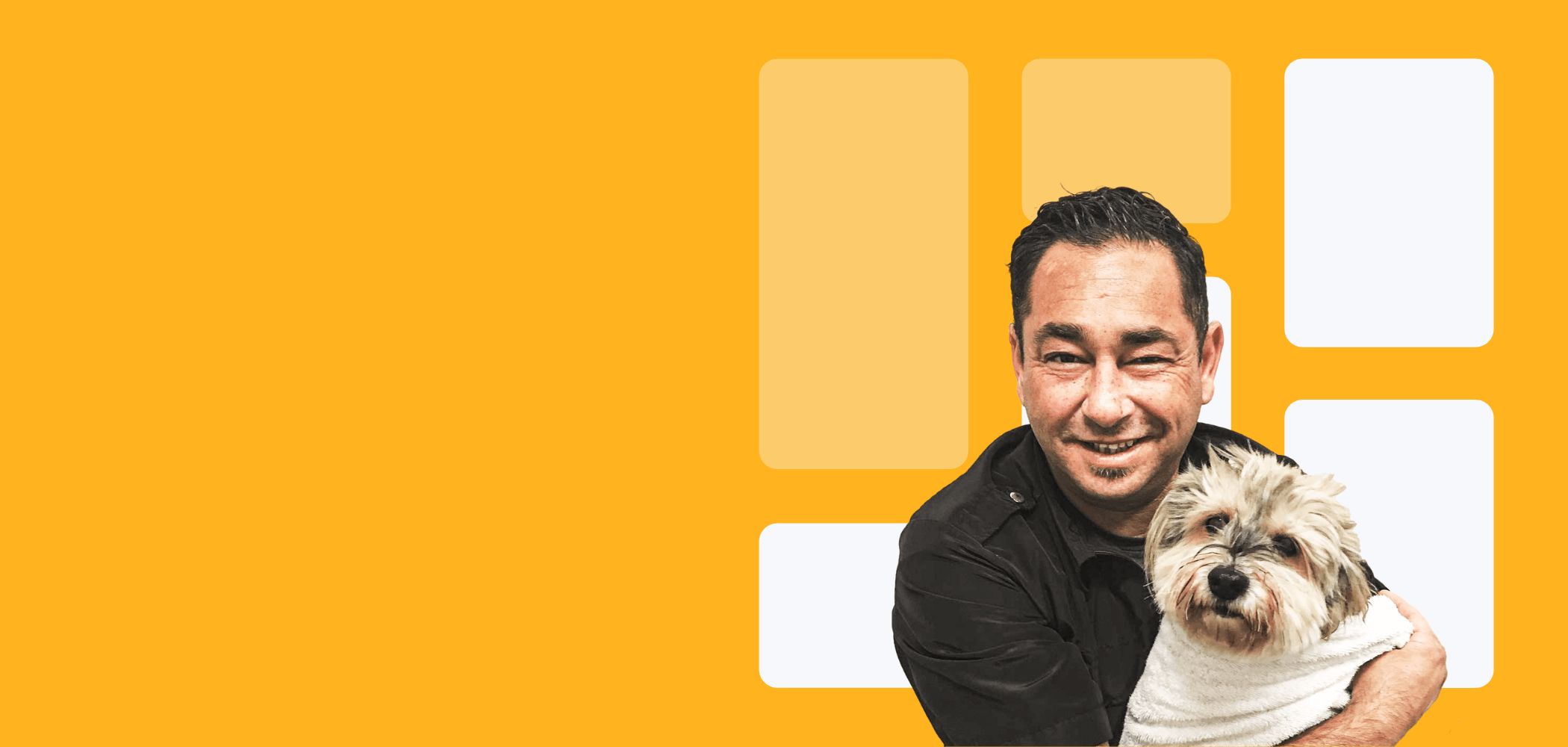 Customer Spotlight
—
4

min read
Team Setmore caught up with Aaron Goulding, President of South Coast Pet Dentals Inc. based in San Diego. Now specializing in non-anesthetic pet dental cleanings, Aaron never imagined his love for animals would direct his career.
Having been all set to become a firefighter, he had started volunteering around the city. A conversation with a good friend and the drive to learn a new skill pushed Aaron to give a different career path a shot. He started observing his friend tending to animals: "The animals, just the way they looked at him, like they were relieved and it was such a connection that he was making with these animals. [It] was just so incredible. And I just fell in love with it."
Fast forwarding to the present day, South Coast Pet Dentals Inc. has been in business for over 12 years 🏆
Connecting with the furry friends of California
Chuckling about how his ten fingers are all intact but a little chewed up, Aaron tells us how dental cleaning on pets involves intricacy and finesse. When it comes to working comfortably with animals, Aaron adds that developing a bond with them makes going through procedures way easier.
Californians share a great love for animals. Personal service is a big deal in this industry. Aaron starts his day off by printing his Setmore schedule, ensuring he has a physical copy of his bookings going ahead. 
South Coast Pet Dental Inc.'s services are tailored to the needs of each pet that visits. Upon completing a service, maintenance programs are suggested after consultation with the in-house veterinarian. Clients can then pre-book recurring appointments for their animals.
"We'll schedule them using the app – right on the spot – for future appointments. Some people even like to book a whole year out. They might book a quarterly appointment – every three months for the whole next year – which makes it easy for everybody."
Booking check-ups from Anywhere
Pen-and-paper appointment booking just *did not* work for this booming pet business. Aaron tells us, "You would create these time slots – all handwritten. There'd be all kinds of mistakes, because maybe somebody called and canceled, but somebody forgot to scratch them out."
Aaron loves how automating the process has cut down on human errors that previously caused scheduling conflicts. In particular, he appreciates that customer confirmation emails from Setmore include reschedule and cancel buttons. His clients can instantly amend their own bookings, helping his team stay productive: "This is the benefit of technology, right? Once it's canceled, it's canceled." 
With automated appointment reminders, the dental practice's clients and staff stay updated on upcoming bookings. "People love it. I mean, I get so many compliments. It helps me and [customers are] always very thankful and appreciative of that service."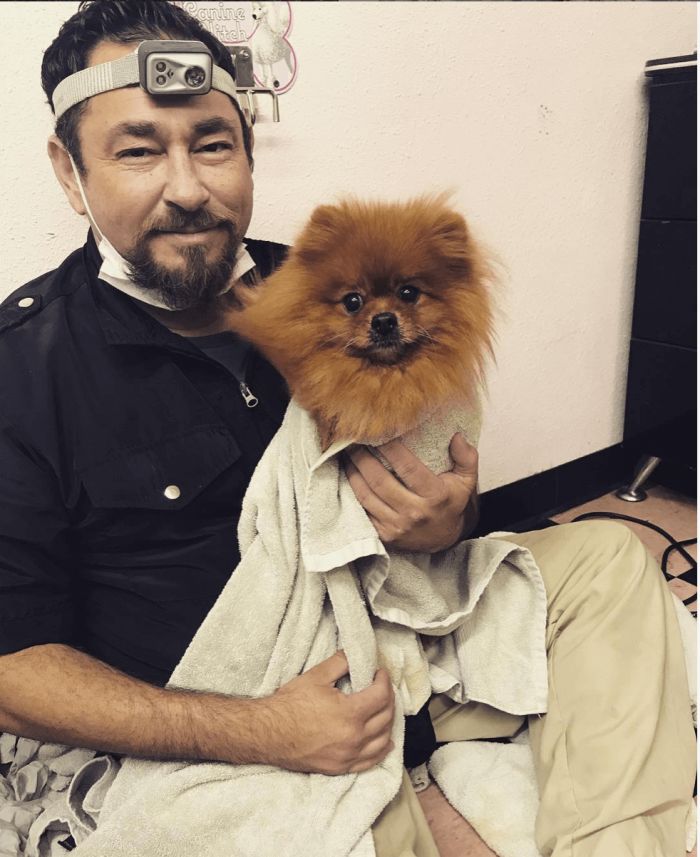 In the past, Aaron trembled at the thought of manually booking 20 to 30 clients per day. He even refers to it as "prehistoric dinosaur-age appointment-booking." However, being a Setmore customer for 7 years now, he smiles at the ease of confirming appointments online. Clients can now book his team from the practice's website, social media and more. 
By offering a customer-facing appointment system, Aaron has reduced the back-and-forth. And with it being entirely online, he is able to book clients from Anywhere.
"I can book them on the spot with my phone. I can be literally Anywhere in a different country and schedule people. It's a pretty amazing tool for what we're doing, especially since we are an appointment-based service."
Empowering the team to take control
Aaron created staff profiles for his team of technicians, enabling them to book their own appointments. This fueled greater efficiency for the entire practice. Techs could stay in the loop with each other's calendars and days were planned out further in advance.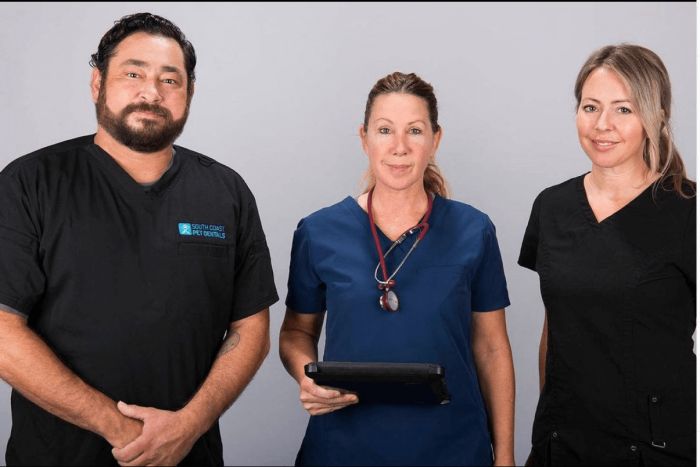 "All three of us at some point are booking appointments. So it takes the load off of just one person. [The tech] has her app on her phone [and] can schedule clients – I don't need to be there. It just gets done and the notification comes through. So I know it got done. It's totally great for multiple users."
Taking a bite out of paperwork
Caring for the pets of their community is top priority for South Coast Pet Dentals Inc. That's why it was crucial for Aaron to eliminate any manual processes that took time away from practicing.
Enabling customers to book, reschedule and cancel appointments online is convenient for everyone. There are less calls and emails for his team to respond to daily, and customers can simply click a link in their confirmations to change their booking.
"The single biggest reason I would recommend Setmore is convenience and ease-of-use. It's a powerful tool for an appointment-based business."
Discussing giving his clients autonomy to manage their bookings, he adds: "As a business owner, that's extremely helpful. Just because it can really suck up your day scheduling people. Giving them the control to do that is a nice thing. And I think my clients appreciate that too."
What does the future hold?
Continually improving his clients' experience through digital means holds top position on Aaron's list. He says, "It really comes down to convenience, ease-of-use, [and] the client having a positive experience all the way from A to Z. And it starts with booking the appointments." 
From easy online scheduling to secure contactless payment options, this pet dental practice's goal is to offer total convenience.
Are you looking to boost bookings for your pet business? Let Setmore accept appointments 24/7 while you deliver your magic. Start now with your FREE account.