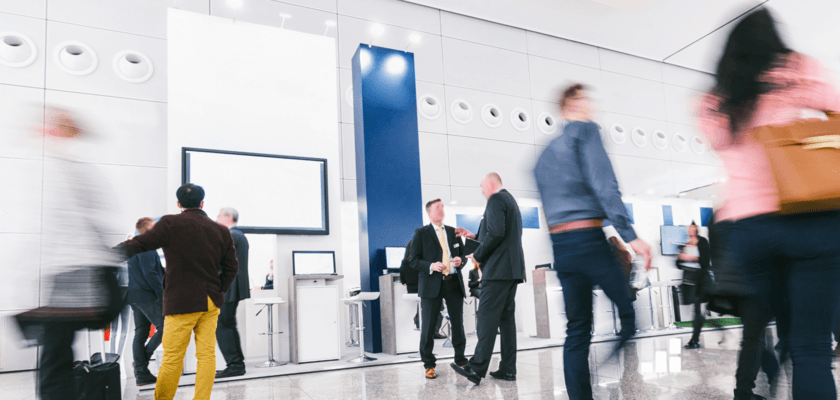 Does your business attend local fairs, trade shows or national conventions? Whether you host a booth, lead a discussion or venture out for networking opportunities, read how online booking makes connecting easy.
Preparing for an event can be time-consuming. From organizing POS displays to attracting prospects, there's a lot to keep tabs on. No matter how big or small the function, Setmore helps you create a seamless scheduling process, so you can focus on delivering your magic.
Build connections that last.
Conventions and fairs are ideal spaces to increase your customer base. You meet and greet potential clients in person, without any third-party intervention. Develop newfound connections by scheduling an appointment then and there.
There's no need to carry a diary or collect countless business cards for a callback. The Setmore mobile app for iOS and Android gives you a real-time view of your schedule. You can book a consultation, follow-up or demo in seconds, at a time that suits everyone. All you need is your phone or tablet in hand. When a booking is added to your calendar, your customer gets an instant email confirmation.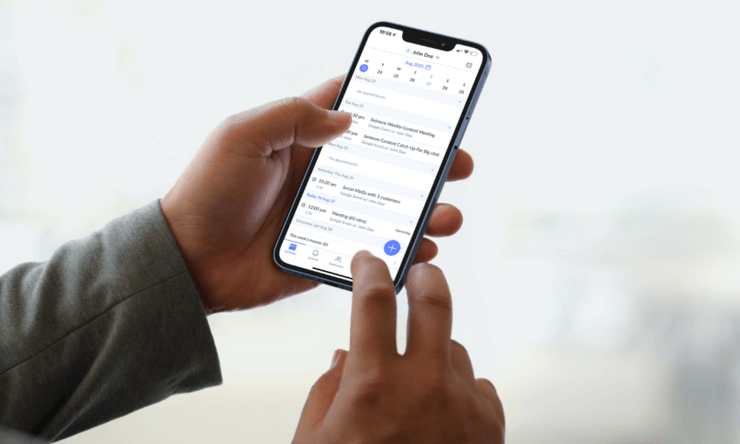 Additionally, if you're mid-conversation or away from your booth, you don't have to miss out on any new business. Add a scalable booking QR code to your displays and promotional materials. Leads and potential collaborators can scan to reserve your time, without having to wait in line.
Engage with your regulars.
Conventions aren't only for discovering new clients. They're a chance to engage people who are already interested in your business.
Ensure you utilize customer contacts gathered by Setmore, and inform loyal patrons about your attendance at an event. By emailing personalized invitations featuring your Booking Page link, you can boost engagement with your booth or exhibition. This is an invaluable way to promote taster sessions and fill seats at webinar recordings and seminars.
Customer retention is a major factor in any business' success. Reengage previous clients to show they're valued and develop a community atmosphere at your event.
Make long distance work.
People often travel great distances to attend larger conventions and expos. Your next trade fair may be local, but attendees may not be. Ensure your services are able to reach global prospects by offering virtual consultations, classes, tours, and more.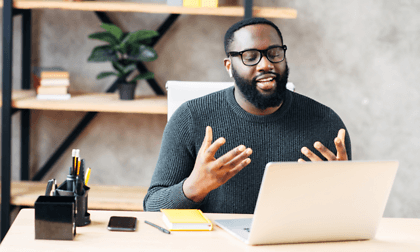 By integrating Setmore with Zoom, Teleport or Google Meet, you can add 1-click video meetings to your bookings. From sales pitches and product demos, to bridal or personal shopping consultations, the virtual world is full of untapped potential.
Reduce your downtime by expanding into remote services. When video-enabled services are booked through your calendar or Booking Page, email confirmations automatically contain the video call link. Your app also sends reminders to avoid delays and no-shows.
Accept payments in advance. 
When you're a speaker or have reserved a space at a convention, you want to secure an audience. Use your online booking app to promote your presence, collect registration fees and track attendance. You can create multiple booking links for different services and events, and share these across LinkedIn, Facebook, emails, flyers and more.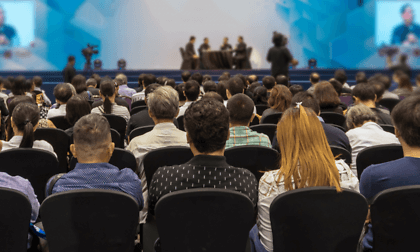 Your Setmore calendar syncs across devices to keep you updated on the seats filled. This also ensures events aren't overbooked. 
By requesting prepayment, you foster greater commitment to attendance. Integrate your account with PayPal, Stripe or Square to get paid directly through your Booking Page.
These integrations also enable you to process full or part-payments from conventioneers in person. Accepting deposits for future follow-ups helps many types of businesses cut down on drop-off. Payment information centralized in Setmore can also be synced with accounting apps like QuickBooks. Forget about chasing invoices and give customers the option to pay by card, cash or digital wallet, Anywhere.
Keep the conversation going.
The network you create via the convention circuit can grow your business tenfold. Engage your new customers with targeted email campaigns, featuring relevant offers and news. When you book an appointment or create a new contact, Setmore updates your CRM simultaneously. All you have to do is allow collected data to sync with your go-to email marketing tool. 
Tailored campaigns are vital to increasing return appointments. Consider implementing referral bonuses for your VIPs, encouraging them to bring attention to your event presence. Your Booking Page works hand-in-hand with this tactic, enabling prospects to book your time without needing to call you.
It's all about the people.
Conventions, trade shows and expos – all of these are about the people you meet. Calendar and payment management shouldn't take time away from creating quality connections. Streamline the booking experience for your staff and customers, before, during and after events take place.
To learn more, you can take a tour of Setmore's features or visit our resources for the latest guides and videos. Need to sign up? Get your free account in minutes.