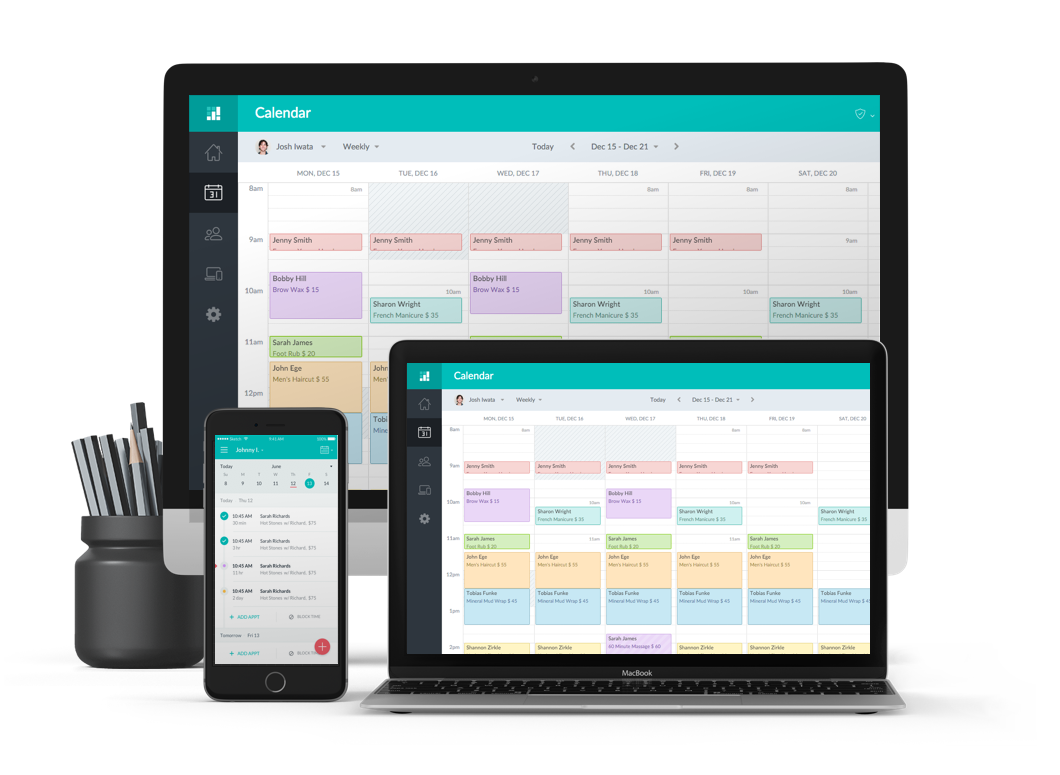 Running a financial service successfully itself means there are many people placing their trust and hard earned money on you. It becomes essential that you provide them the best financial solutions and its easier said than done.
We at Setmore try to provide scheduling solutions which help lessen your worries about other not-so-important aspects of your business. We go about this by providing a feature rich application which works efficiently and flawlessly.
When you create your Setmore account, we give you:
An online booking page which endorses your business´s beliefs and values.
An online calendar which syncs with the Google calendar and avoids double booking.
Options to add a number of staff to the account and provide a separate login to each.
Automatic update of free slots which takes staff breaks and time offs into consideration.
Reminders to ensure your clients don´t miss an appointment.
Daily and weekly view of your appointment calendar.
Add custom notes for appointments and customers.
The freedom to define custom booking rules for customers.
Your Booking Page - Where the magic happens
The booking process of any business forms a strong foundation of determining whether a business succeeds or fails. If the customers are kept waiting or are required to play phone tag with a business each time they want to book an appointment, they gradually get frustrated and start looking for other businesses providing the same service. This is especially true when the business in question provides financial services. Your business has more chance of growing when your clients are happy.
With Setmore, the above mentioned scenario where the customer gets frustrated never comes to pass. The booking page we provide is extremely fast and provides all the information your client could require while booking an appointment. Moreover, we also provide a multitude of booking sources, which provides your customers the freedom to use the one with which they are most comfortable.
Timely notifications and appointment reminders
People generally tend to be extremely punctual when it comes to their money. But, like any area, there tend to be exceptions. The one who suffers when the clients forget their appointments is your business. So better safe than sorry. With Setmore´s reminder function, your business reduces the number of no-shows. The reminder feature can be customized to suit your needs.
The notification feature comes in extremely handy for your staff members and employees. With these notifications, your staff will have a chance to review the previous financial dealing/prep in advance before meeting with the client. This would cut down the time of the meetings, allowing them to directly get to the point with your customers, which in turn would enable the possibility of taking more appointments.
Appointment Reminders and notifications
Setmore offers a few management features in accordance with appointment booking. These include :
The ability where you define the booking rules that suits your business.
The feature which pull the information from the booking process to automatically store your clients information.
A quick solution to save and retrieve customer information from the cloud.
We know that not all firms can be multi-billion dollar business right from the moment they open. We celebrate the process of growth as much as the success in itself and hence provide plans which suit each phase of the growth. Apart from this, our after service support is one of the best you would ever come across. Listing all the features which makes our scheduler the best for your business is next to impossible, so why not give it a try before you decide?