Education
Free music lesson scheduling software
.
Take bookings online to offer your clients extra convenience.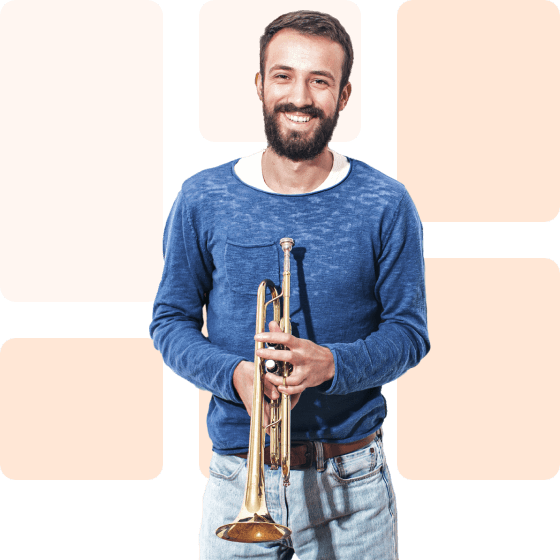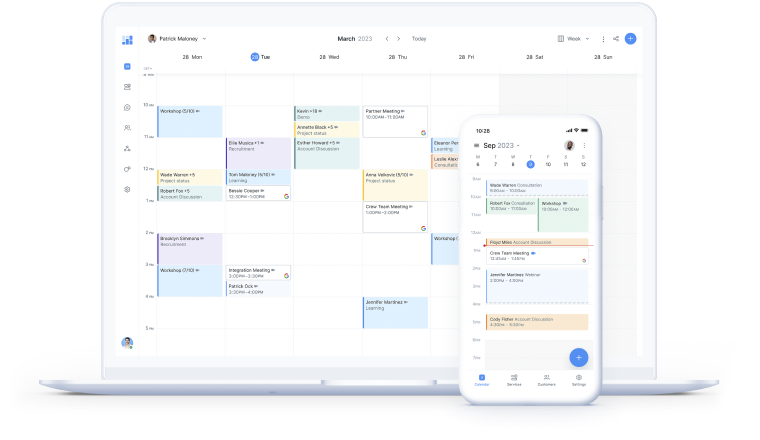 Bring some harmony to your calendar
.
When a client schedules a music lession using your Booking Page, the details appear in your calendar and you get an instant notification.
Accept bookings online

Share your Booking Page and allow clients to browse your services, select a convenient time and pay for their music lesson online.

Grow your client base

Add a 'Book Now' button to your music school's website, Facebook and Instagram. New leads can reserve your time 24/7.

Provide virtual music lessons

The Zoom, Teleport and Google Meet integrations make it simple to meet potential clients online and offer remote music classes.

Start strumming on time

Automate email or text reminders to ensure lessons begin and end on time, helping to get the most out of your hours.

Practice makes perfect

Set up weekly, monthly or custom recurring appointments for clients who require regular lessons or book class packages.

Collect reviews

Positive feedback enhances your Booking Page. Let Setmore send review requests to your clients after their music lessons.
Music teachers
❤️
Setmore
Via Trustpilot

We've been using Setmore for about a year now. Appointments are easily scheduled and reminders are sent to both teachers and students. We are really happy with this software.

―Quatertonez Music
4.75/5 rating based on 931 reviews on Capterra.

4.6/5 rating based on 376 reviews on Facebook.
91%

of consumers would use a self-service portal if it helped to meet their needs faster.*

Create your online Booking Page and make it straightforward for clients to schedule music lessons independently.

*Freshworks
Hit the right note and boost your bookings
.
With an online booking and payment system for music lessons, you eliminate wait times and elevate client experience.
Get started for FREE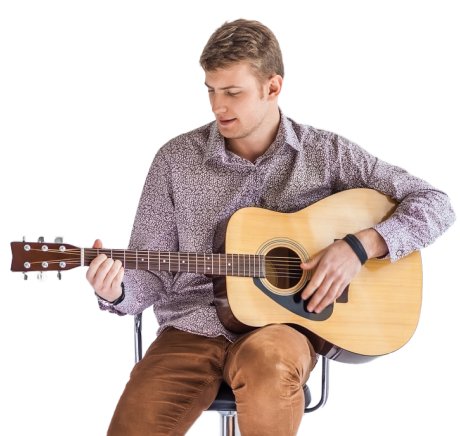 Explore your all-in-one online music scheduling software
.
FAQs about scheduling music lessons online
.
To get your free music school scheduling software from Setmore, sign up here. However, you might find that the additional features from Pro and Team, like text reminders, are essential to your business.

When your clients schedule a lesson using your Booking Page, you both receive an email confirmation. The details also reflect in your Setmore calendar. The lesson time is taken away from your Booking Page so you're not double booked.

Learn more about sharing your available times using scheduling software for music lessons.

When creating an appointment in your Setmore calendar, you'll see a 'Repeat' option. Use the dropdown to confirm how often the lesson should recur.

Yes, your Booking Page has its own URL that can be edited to include your music school's name. Use your Booking Page as a freestanding site or connect it to your existing site. Your Booking Page can be seen in Google search results and you can add its URL to your Business Profile, email signature, marketing and more.

Click here to learn how Setmore's integrations with Zoom, Google Meet and Teleport can help you deliver music classes online.

Yes, users with a Pro or Team account can remove Setmore's branding from their Booking Page.

Yes, Setmore can link to calendars from Google, Microsoft and Apple. Explore all of the integrations for flute, violin, piano and guitar lesson scheduling software.

Yes, your Setmore account automatically stores client details taken through the app and Booking Page.
For more information, check out our Support Center
Make the magic happen, we'll make sure it happens on time.
Sign me up