Professional services
Call center appointment scheduling software
.
Enable call agents to view your availability and book on behalf of customers.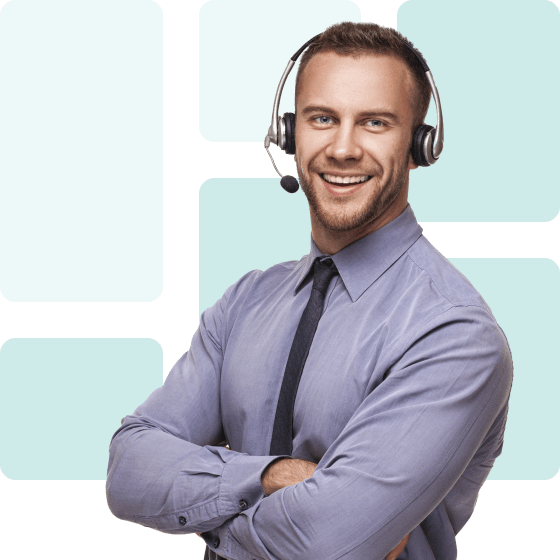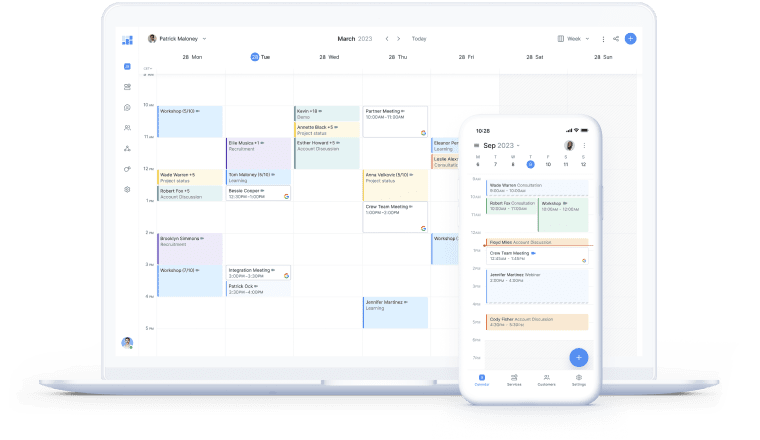 Simple scheduling, no hang-ups
.
When agents schedule an appointment online, the details land in your calendar right away.
Click, check, book

Share your Booking Page and allow agents to confirm an appointment time for customers during calls.

There's room for everyone

Add multiple team calendars so your agents can route customers to the most relevant specialist.

No more no-shows

Every customer receives a personalized email or text reminder, helping to ensure appointments start on time.

Offer 24/7 self-booking

Let customers schedule independently by connecting your Booking Page to your website, social media and more.

Get instant booking updates

Whether traveling or in a meeting with a customer or your team, the Setmore mobile app keeps you in the loop.

Meet customers over video

Agents can book virtual appointments, increasing your business reach and offering customers extra convenience.
Call centers
❤️
Setmore
A2M Agent

Setmore is a high-quality booking calendar. No matter if you are a one-person business or you have various employees, it has great features and can even take payments and send reminders. 10/10!

―Milly Rosas
4.75/5 rating based on 749 reviews on Capterra.

4.6/5 rating based on 233 reviews on Facebook.
83%

of US customers prefer to deal with real people, rather than digital channels, when it comes to customer service.

Accenture
Offer faster resolutions with online appointment scheduling for your call center
.
Sign up for FREE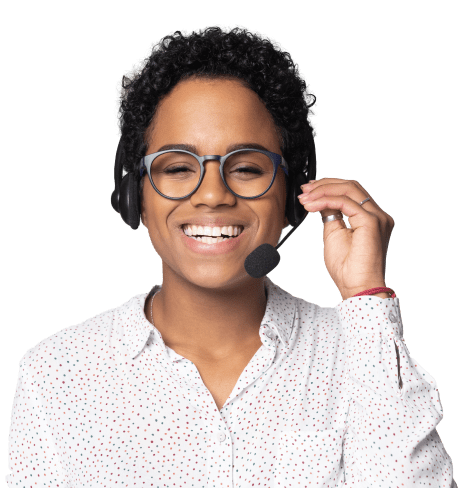 Convert more leads into customers
.
When a motivated lead calls in, your agents can open your Booking Page to find a convenient appointment time. Your real-time availability is listed, eliminating the back-and forth and increasing FCR.
Agents confirm appointments in just a few clicks and the details appear in your calendar. You and your customer also receive instant email confirmations.
Share every specialist's availability
.
Create calendars for multiple specialists and enable your call agents to add and amend bookings. This also allows you to view all schedules and manage working hours from one place.
Call agents can clarify a customer's needs and schedule an in-person or video appointment with the right team member.
Save time with seamless automation
.
Optimize call center scheduling with automation that frees up your agents. For each appointment scheduled, the customer receives a personalized email or text reminder. Not only does this cut down on manual follow-ups, but fewer customers forget their bookings.
You can also share automatic review requests to gain valuable feedback and highlight your service quality.
Keep your office lines and calendar open
.
Enhance your call agent's service by enabling them to book for customers instantly. With the power of automation, your team can answer more calls and book more appointments.
Get started for FREE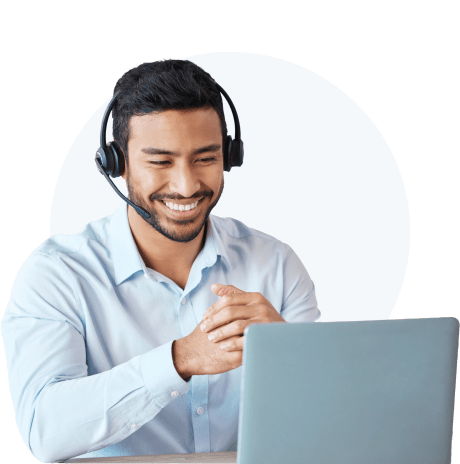 Say hello to all-in-one call center booking software
.
Share your online Booking Page

Your Booking Page and calendar are connected, ensuring that call agents know exactly when you're available and for how long.

Get booked from your website

Add a 'Book now' button to any site page for leads and customers to self-schedule a meeting with you. There's no need to call in.
FAQs
.
Yes, you can give specific users in your account access to your Setmore calendar. Simply update their permission level from staff to receptionist. This enables a call agent to add appointments directly to your calendar, without having to go through your Booking Page.

Yes, Setmore connects to Zendesk, Salesforce, Zoho CRM, Freshdesk, Intercom and many more platforms.

Learn more about free call center scheduling software from Setmore here.

No. Your Booking Page is public-facing so one or one hundred agents can use it to schedule appointments. However, if you'd like agents to access your calendar to book, they'll need their own team profiles. Your Setmore account can have as many team profiles as needed.

Explore our plans to find the ideal option for your business.
For more information, check out our Support Center.
Make the magic happen, we'll make sure it happens on time.
Sign me up