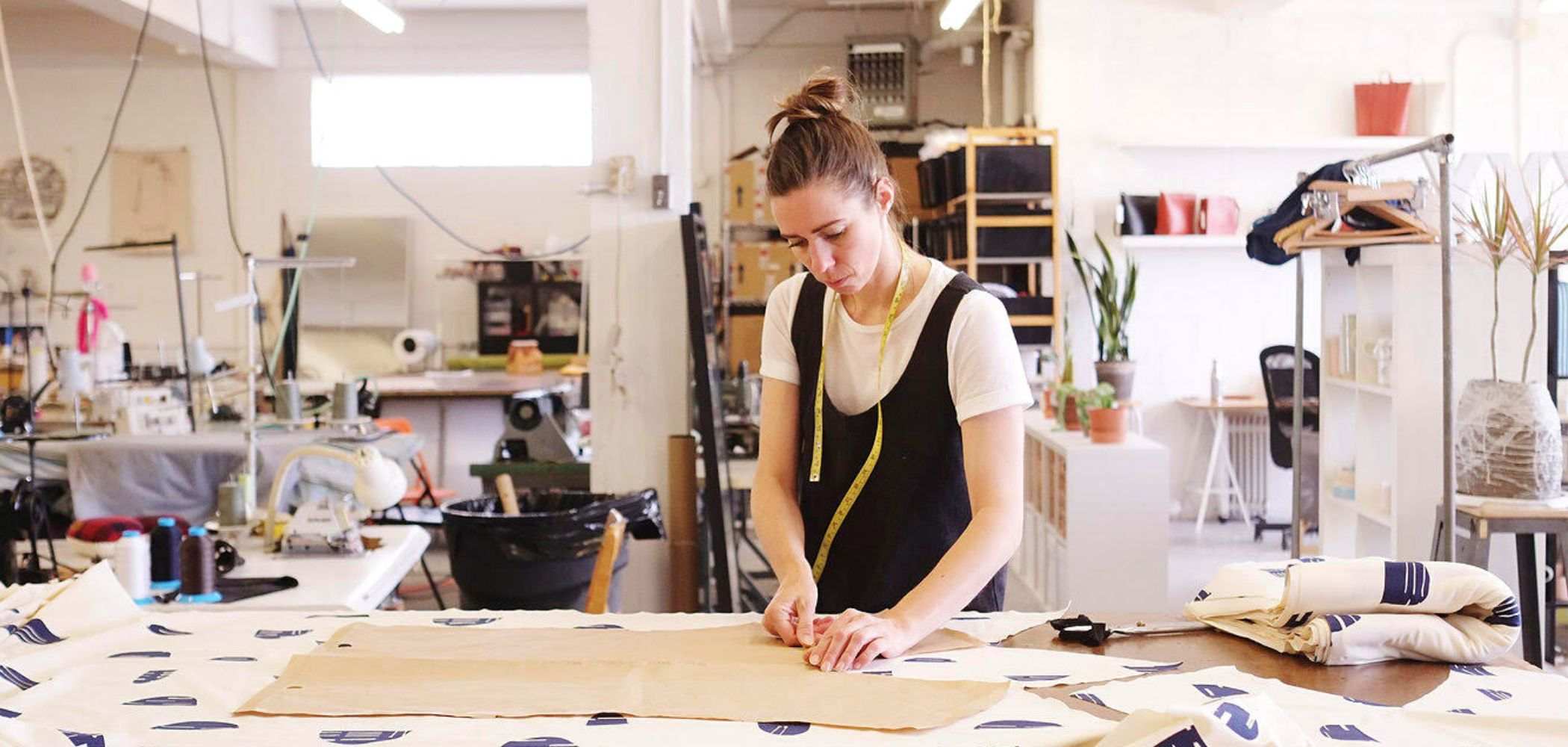 Customer Spotlight
—
5

min read
Ethically-created, environmentally conscious, easy to love. These are just a few phrases we've come to describe Montreal-based fashion studio, Odeyalo. Founded in 2016, Odeyalo is dedicated to creating the softest loungewear for all.
We were eager to steal away head designer Marie-Eve Proulx for an interview. In between developing new pieces and running the Odeyalo studio, she offered insights on how Setmore has integrated with her fashion retail business.
First things first.
Where did the name Odeyalo come from? "I founded this brand with my friend Yana Gorbulsky, who's Russian," Marie-Eve begins. "We were looking for a name that translates comfy, comforting, and soft and we came up with Odeyalo, which means 'blanket' in Russian."
Five years since its inception, Odeyalo's mission remains the same: "We want to bring premium essentials adapted to your lifestyle. We call it smart loungewear with a playful twist. Simply put, we're here to perk up your every day by making it more effortless, vibrant and fun."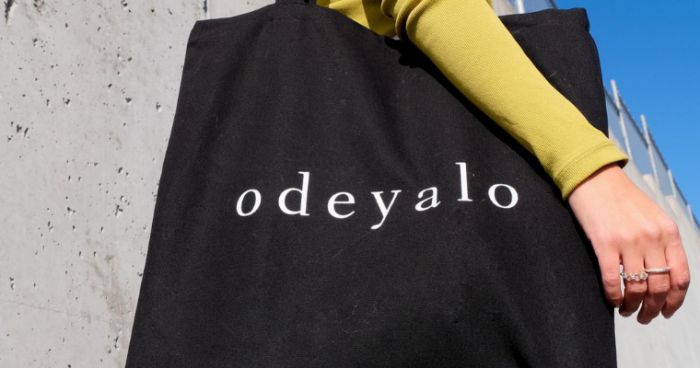 Real style is timeless.
Sustainability in fashion has gained widespread attention in recent years. Entrepreneurs and global brands are sought to greenify their production and utilize responsible materials. Odeyalo began its life as a brand dedicated to the slow fashion movement. That is, creating garments that are high-quality, have low environmental impact and stand the test of time.
"We believe in circularity, which means that existing resources are kept in use and repurposed for as long as possible," offers Marie-Eve. "To minimize waste, we only do a limited run of all of our pieces. We also try to give our fabric scraps a second life by incorporating them into new products or donating them to local companies. Our mission is to go zero-waste."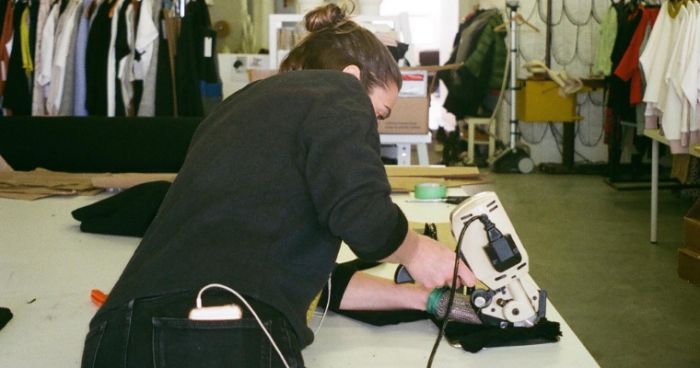 Safe, scheduled shopping experiences.
Brick-and-mortar retail was put on an indefinite pause in 2020, and only now are certain businesses anticipating reopening. Odeyalo is split between in-person and online selling. Last year, Marie-Eve and her team had to come up with a solution to stay connected with their customers and organize their studio's foot traffic.
Although customers could purchase items online as usual, try-on sessions at Odeyalo's physical location had to become far more regimented. With a busy workday everyday, Marie-Eve and her team of 5 wanted to find an efficient, automatic system that would allow each of them to stay on top of their routine duties.
"We were looking to implement a calendar for our pickups and try-on sessions for our clients and we thought Setmore was the most suitable for our needs," she begins. "The most popular is the order pick-up because clients save on delivery fees. They often take a few minutes to try their purchase on the spot if they are unsure of the size they picked."
The perfect fit.
The right scheduling software for Odeyalo had to hit a few marks. It needed to be user-friendly and empower customers to book appointments independently, at any time. The studio team also needed flexible individual calendars, with quick access. In addition to ensuring customers were greeted on time, team members wanted to share their real-time availability to avoid double-booking. 
When discussing a 'lifesaver feature' provided by Setmore, Marie-Eve shares how often she uses 'Events' when a last-minute meeting comes up. Employing Events blocks time out of Marie-Eve's Booking Page, cutting down on calendar conflicts. Customers can only book try-on or pick-up sessions when a team member is available to receive them. Once an Event is placed on your calendar, your Booking Page instantly hides that time, making it unbookable.
Setting aside time for their customers is incredibly important to Marie-Eve and the Odeyalo team. Beyond styling them, their customers' feedback informs how the fashion brand operates. Discussing her love of growing the slow fashion brand, Marie-Eve tells us, "My favorite part is definitely the constant contact and proximity with the clients. We have the opportunity to meet them, answer their questions and get regular feedback from them. They are the ones that keep our business alive."
It's no surprise that keeping a checkpoint with every customer meant a lot to the team during an unpredictable year.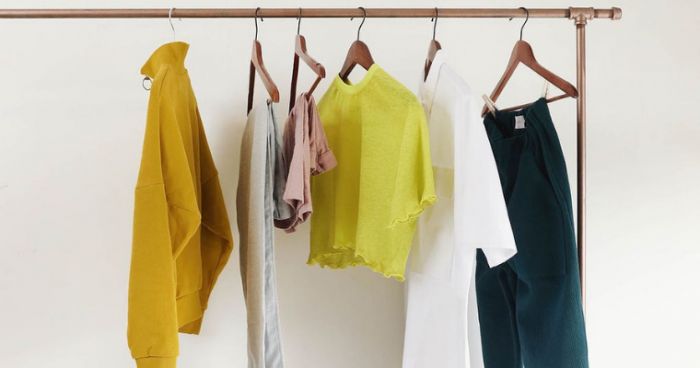 The reviews are in.
Even with the boom in online shopping, the idea of online booking was unfamiliar to some. However, Odeyalo's regular customer base took to their new store appointment system and developed their own patterns. "They got very familiar with the service. They often book their pick-up appointment within a minute after placing an online order," says the head designer. "We integrated the [booking] button on our website home page, at checkout and also on Instagram so people have many options for booking."
Like many businesses over the past year, Odeyalo pivoted and adapted to connect with their community. "For some time, we couldn't welcome our customers at the studio for sanitary reasons. So we offered free bike delivery to everyone in Montreal to compensate. We are happy that pick-ups are now possible again. We even added [an] appointment calendar for our studio sales to avoid crowds during our events, which has been a great move. We now have more time for each customer and it spreads the clients more evenly during the day. Even after the pandemic, that new procedure might stay!"
Music to our ears. We've got to know, is there a single biggest reason you'd recommend Setmore to your peers? "It's super user-friendly, the integration is fast and the navigation is easy for our customers."
The future of fashion.
Marie-Eve is an advocate for online scheduling for fashion and retail businesses, telling us, "It's a big improvement for managing your calendar and splitting your schedule between studio work and customer service."
According to the design pro, the reliance on technology shows no signs of slowing down: "I believe there will be more online purchases, studio pick-ups, personal appointments, online appointments too, and even digital showrooms, online fashion shows…" Online platforms are truly making fashion more accessible and helping brands reach wider audiences.
Over the past 2 years, Odeyalo has brought most of its production in-house. Marie-Eve tells us how this has given the team more control and allowed them to offer alterations on the spot during try-on sessions. 
Looking ahead, the designer discusses her top priorities: "Developing the circular aspects of our business even further, reselling pre-loved items from past collections, expanding our customer service and [having] someone in-house to welcome customers in our showroom, and answer questions in real-time on our online shop."
Discover how easy it is to set up retail appointments using our step-by-step guide. You can also find more how-to content and videos in Setmore's retail resources section.
Ready to book in-store and virtual shopping appointments, automate booking reminders, set up delivery slots and more? Create your FREE account. Happy scheduling!