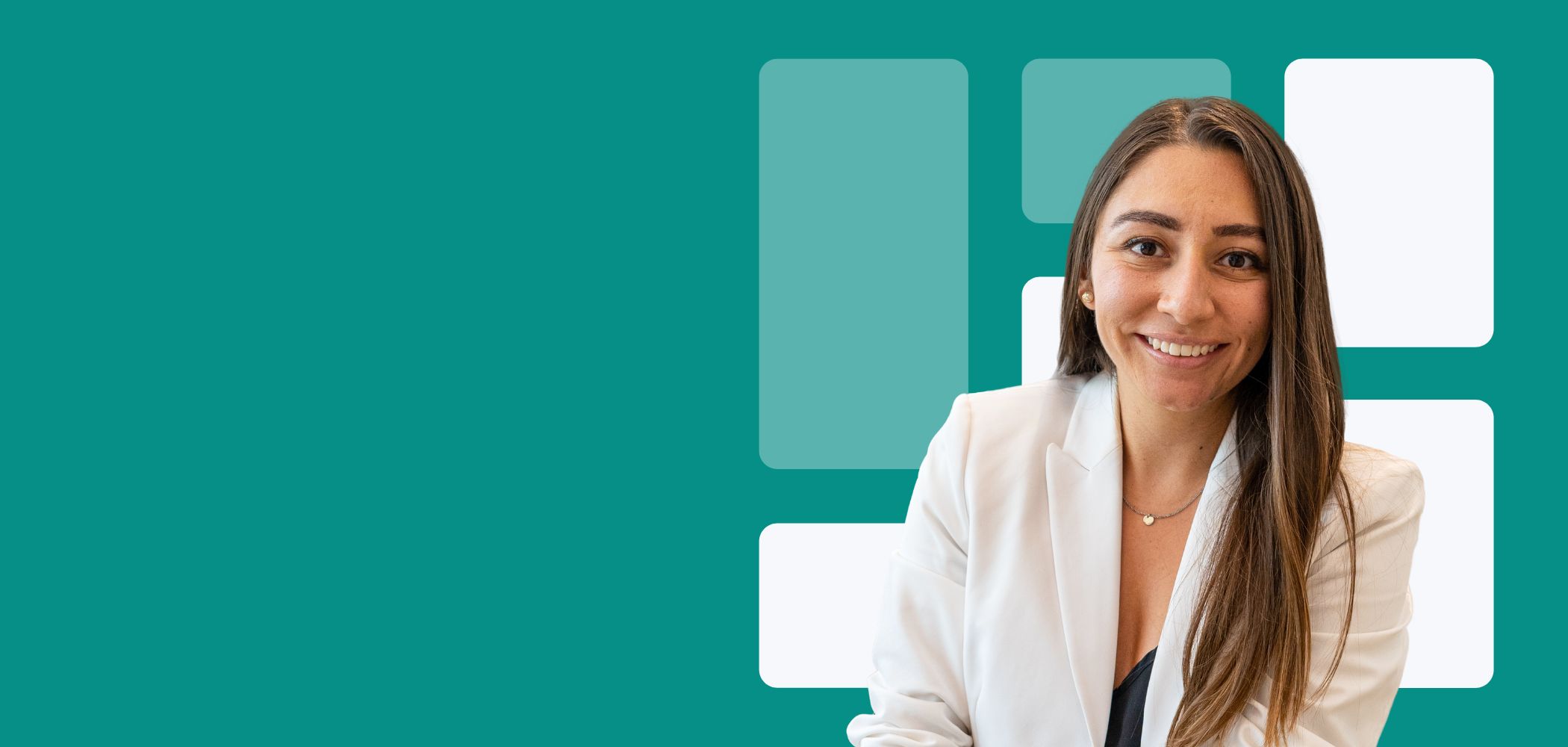 Customer Spotlight
—
5

min read
This October, Team Setmore caught up with Laura Gomez, a star marketing coach and co-founder of TDC digital agency. Joining us on Teleport, she shared her insights on running and growing a successful content marketing business.
Born in Colombia and raised in Florida, she believes that there is more to the state than just sunshine and the all-famous Disneyland. She begins, "There are a lot of brands here that are networking. It's just an amazing place to be in and work from." Laura is constantly on-the-go, meeting clients and project partners throughout a typical week. We wanted to learn more about how her brand has developed over the course of her career, and how she uses Setmore to deliver her magic.
Read on for some great tips and tricks – from a bonafide expert – to market your personal brand or business. 
Co-founder, Personal Coach and Marketing Extraordinaire 
First, some back story. Laura's digital agency has been working with a wide range of clients for three years. In the marketing spectrum, her company focuses on businesses that deal with physical products sold in the e-commerce space. 
Her specialty is getting these products right in front of their target customers with a curated and strategized content plan. After multiple successes with brands, seeing that this method skyrocketed the outreach planned, she transferred this approach to strengthening personal brands. "Personal brands have huge, huge potential when they start creating their content," she says. 
There began Laura's ascent into personal coaching. Her multifaceted marketing skills and past experience of promoting products pivoted her to help people to build themselves. Laura finds booking video meetings invaluable for offering and seeing results from this service. "My coaching sessions are done through video because you have a lot more connection with the person. And of course, when it's through video, I also wanted it to be recorded. So that was two things in one that Setmore automatically had."
Personal coaching involves connecting with clients from Anywhere. By meeting with her clients on video, this master marketer opens up her services globally to create more frequent face-to-face touchpoints with her clients. By including a 1-click video link in booking confirmations, Laura saves on time that can be put towards client meetings. With no need to switch apps, she enthuses about the ease-of-use and convenience of connecting her Setmore calendar to Teleport. Laura tells us, "I don't have to have an account anywhere else. It's just one click and done. And having [meetings] automatically recorded is just a win-win situation."  
Staying organized is key
As a marketing strategist, it's second nature for Laura to meticulously plan her week ahead. "I make sure that I have all my content planned out for the day, whether it's my podcast that's coming out weekly, my YouTube videos, my Instagram content – all that stuff is streamlined." 
Just like trial and error is the path to finding the right branding strategy, Laura applied the same method to finding Setmore. "I was testing out different calendar applications, and that's where I actually found Setmore." She adds, "Setmore is actually a hidden gem. We are so, so happy that we found it."
Efficient communication and scheduling can make or break a client-oriented business. Giving customers an easy way to reach your business and schedule an appointment helps it stand out. According to Laura, if you don't offer an efficient booking process, this could hinder your sales and lead your prospects to a competitor. The ability to share her availability with clients to self-book online has helped her reduce time-consuming back-and-forth calls and messages.
"Setmore helps me organize my calendar because I see when I have bookings and then coordinate the other things that are going on in my life – because not only is there coaching, I also run an agency."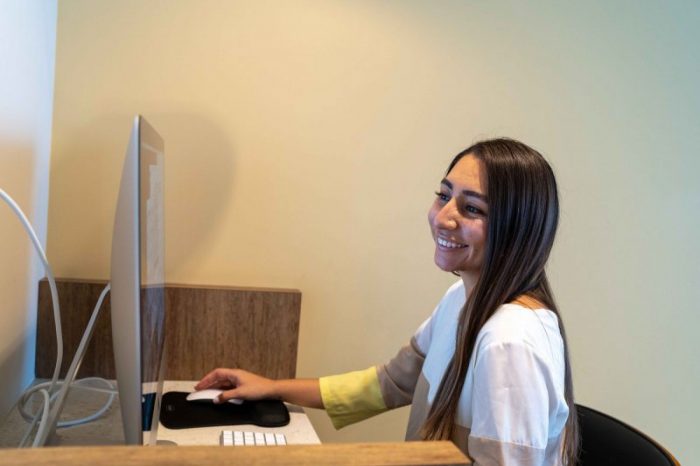 The trio of personal branding
For anyone building their personal brand, the three main aspects to focus on are a podcast, a YouTube channel and an Instagram account. Laura calls these the "Content Trio". With experience of developing personal brand strategies for individuals in different industries, she has seen that these three elements work hand-in-hand. 
They help raise awareness of a brand in addition to nurturing and cultivating an audience to turn them into customers. Laura coaches clients to understand how to put out the right content, repurpose it for various channels, and in turn get the best results. She tells Team Setmore, "It's not just about putting the content out. We have to make sure that we're putting it out with a purpose and a goal in mind."
Customer feedback is a great way to tell if clients are seeing an impact using what they learn in a session. It also gives your business an understanding of the quality of service you are providing. Empowering her clients to leave reviews on Setmore has helped Laura get specific insights into how sessions went: "Not only do I want [clients] to leave reviews on how their session was, but [specifically] what results they're getting after this coaching or consulting session."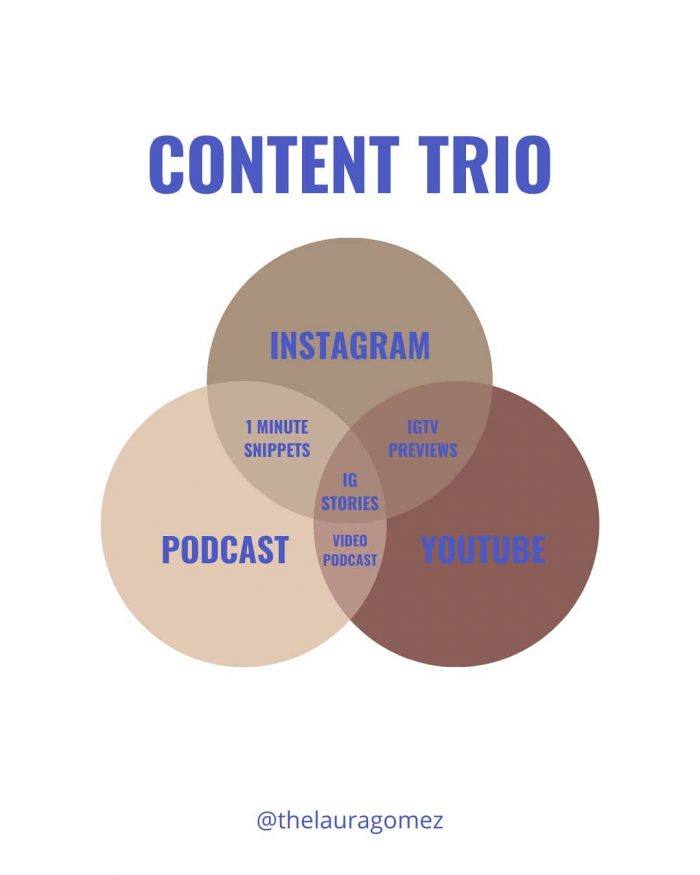 She loves loves loves hacks
That is exactly how Laura put it when we asked her for her favorite pieces of marketing advice. She gave us a two-stepped hack that can make your business stand out from your competitors and shine.
Step one: The customer is number one *always* and anything you market must be focused on them. 
"Most of the time when I sit down with my students, they say my service or my coaching works for everybody. And honestly, that's not the case. When you pick one person [specifically], it changes your whole strategy. So that's the first thing."
The second crucial element: Understand what your customer actually wants. Laura highlights that it's incredibly important to focus on how your customer feels as they decide to make a purchase.
Your communication must be simple and easy to understand. The content you offer must be easily relatable to your customers, and as Laura puts it, "The gold nuggets are being able to communicate your strategy and your products in a simple, simple way."
When asked to share some advice for small business marketing, Laura emphasized the importance of knowing your audience. Developing customer personas and tailoring your content to their needs is vital to the success of your brand.

"I would definitely say to understand your audience and understand what content speaks to them. Every business has a different audience and that audience gets triggered by different styles of content."
What the future holds
Laura is consistently working on new products for her coaching students. She has decided to spread her wings by curating more content focused on how YouTube works as a branding platform for businesses. We can't wait to see how her brand and audience grow. For more ideas to increase awareness of your services, check out our latest guides and video resources.
Whether you're a consultant in the marketing industry, or simply interested in streamlining scheduling, keep your calendar in check with a free Setmore account.