From Yelp to Google to Facebook, we can award businesses a one to five-star rating based on our experiences. These websites give customers a platform to compliment or critique your business, something not everyone is thrilled about. However, if you embrace them, your small business can leverage online reviews to grow.   
The value of online reviews
For 20 years, online reviews have provided recommendations, from restaurants to software, for people who can't get one from their network. With 90% of Americans reading online reviews before making a purchase, reviews are here to stay and have already impacted your business.
For every star a business receives, revenue can increase between 5-9%. It's in your best interest to make your customers happy for the success of your business. Let's make sure you know how to take full advantage of reviews.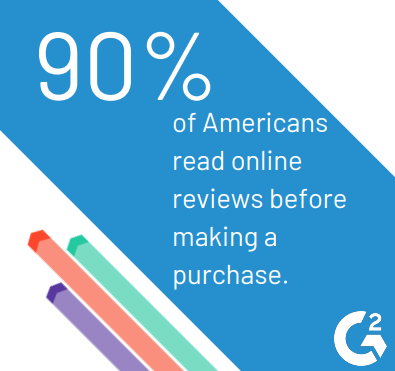 The platforms
From TripAdvisor to Zomato, Yelp to Lawyers.com, and Google to ZocDoc, there are review platforms that are niche and ones that cover all industries. You're likely to accumulate reviews on different platforms, but you'll need to choose which platforms to prioritize.
With Google having 70% of the online search market and Yelp having 33 million unique app visitors per month, you should focus on these larger platforms. When someone sees your business in search results, your star rating from these platforms is published prominently. Therefore, you should work to accumulate the most reviews here and make these customers happy.
But don't completely ignore the sites you aren't prioritizing. Keep an eye on them from time to time, especially when identifying areas for improvement.
Getting started
Step 1: Create a free account on these major review platforms. Also, make sure your information is accurate. Check your hours, add specialties, and upload photos of your business. Potential customers are using these sites, so give yourself the best chance to win them over.
Step 2: Start asking customers for reviews and direct them where to post a review. If you're a new business, reviews aren't going to be flooding in through the doors. After servicing a client, ask them to leave a review but don't come off as pushy. Make sure to tell clients which platforms your business is featured on, whether it's Google, Yelp, or Facebook, so they know where to go to post their review.
Don't bribe your customers to leave positive reviews. Your potential customers want to see honest reviews of your business; not ones that you've paid to get there. This is against some sites' terms of service, so it is in your best interest to let the reviews come organically.
Step 3: Reply to as many reviews as possible. As the reviews start coming in, make sure to try to respond to as many as you can (tips on best practices a little later). You want to stay engaged with your audience from the beginning to show that feedback is relevant to your business.
---
Post Reviews in Setmore

Your customers submit reviews. You publish them to your Setmore Booking Page.
Here's how >
Use in your marketing
An easy way to take advantage of the benefits of online reviews is to use them as positive promotional content for your business. There's a variety of ways to use reviews in promotional efforts to new clients and engage with your current clients:
Have an email newsletter you send out to your clients? Add a screenshot or a link to your review page to the bottom of your email.
Did a new client leave a great review on Yelp? Embed that review on your website or post a screenshot on your Instagram.
Are there keywords or phrases that stand out in customer reviews? Use them as keywords in your search engine marketing campaigns.
By being upfront about the importance of reviews, you're showing your clients that feedback is crucial to your business. Remember, your service or product isn't for your business, it's for your customers.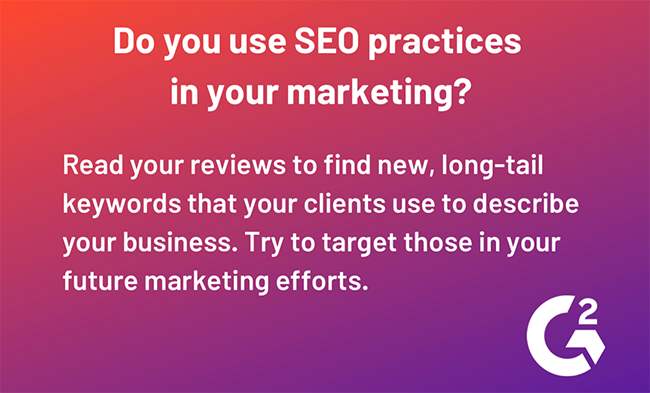 Use feedback to improve your services
The best way to get an accurate review of your business is to read your online reviews. With positive reviews, you can see why customers choose you over competitors. Read what they say and pay attention to what's repeated. Identify your best features and use this to build on where you already have success.
Negative reviews may not be your best friend, but how you respond to them can help build trust in your potential clients. They can identify where you need improvement for your product or service. When looking at your reviews, don't ignore a problem that was addressed by multiple customers. Ignoring problem areas implies that you don't care about customer feedback.
Reviews allow you to see how your employees act when you're not around. Are individual employees being recognized for going above and beyond? Reward their hard work. See an area where employees can improve? Use this as a baseline for future training.
Responding to reviews: the dos & don'ts
Create a habit of regularly reading your reviews on all platforms. You can address small problems before they have permanent effects.
What to do
Create a simple template to use to respond to most of your reviews. This will reduce the amount of time it takes to craft a response each time. If you receive a more critical review, respond to the review and try to remedy the situation. Reviewers are likely to appreciate you fixing the situation and be less critical of the harsh review. If you have room in your budget, take advantage of an online reputation management software that can help you manage your online footprint.
Respond to reviews in a timely manner. There's not much value to responding to reviews that are months old and reviewers who are upset can often feel like their experience was neglected.
Delegate the task of responding to reviews to someone on your staff. You'll save yourself time, give your managers greater input in the business, and can still acknowledge your customers' feedback.
What not to do
Don't respond right away to bad reviews. You're likely to accumulate a few harsh reviews. Before replying with emotions clouding your rationality, take a step back and wait a bit. Respond within 24 hours, but you need to respond after you've had some time to calm down.
Don't attack the reviewer. They are entitled to their opinions, and if you respond harshly, your future customers are likely to be turned away by the interaction. Try to fix the situation if possible. Remember, the spotlight is on you with your future customers in this situation.
Don't ignore the details. Although using a template can help simplify the process of responding to reviews, your responses still need to address the specific concerns or praises that the customer had. Ensure that you are reading reviews in detail and not writing too general of a response as this will turn off customers who see you as responding just to respond.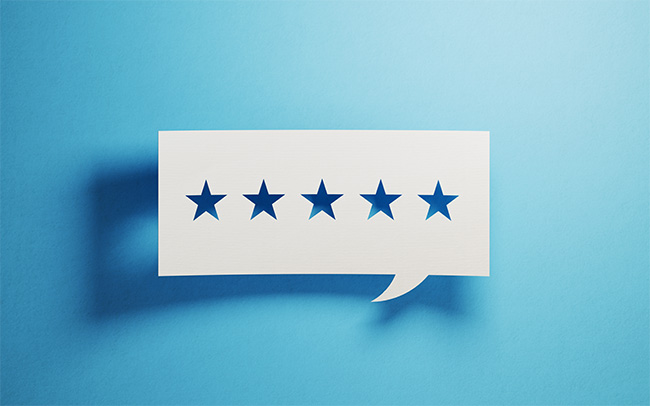 Reviews for the future
Reviews aren't going away anytime soon. For the success of your business, embrace reviews and use them to help improve the reputation of your business. Reviews have a different impact on each business since it is all subjective, but the tips listed in this article are best practices in order to give yourself the best chance to win over potential customers. Remember, you can put out all the positive information you want about your business, but your future customers aren't always going to believe what you say; they want to hear it from others.
---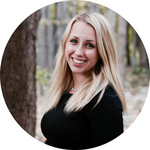 Guest Contributor: Anastasia Masters (@anastasia_mm0) is a Content Marketing Associate at G2.com. She graduated from the University of Michigan with a degree in history. In her spare time, Anastasia enjoys eating her way through Chicago's different neighborhoods, planning her next trip, and binging a new show on Netflix.
by Setmore Appointments
Free, powerful online customer scheduling for businesses of all sizes.