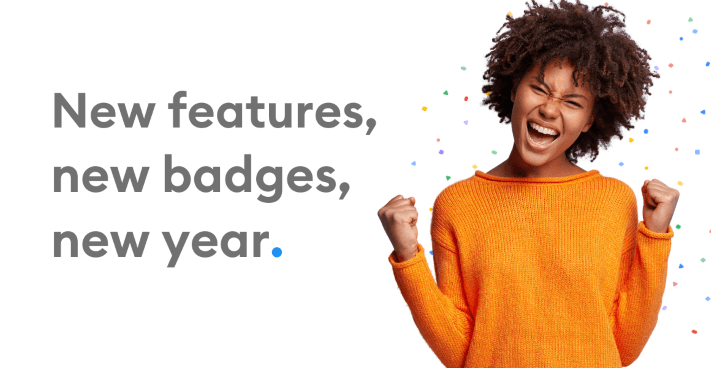 How you want Setmore to evolve is paramount. We hear your feedback and strive to make your ideas a reality. Throughout December and January, we've been sharpening our tools to take existing features and integrations to another level.
Here's a rundown of what's been happening.
It's Story-time.
You no longer need a preset number of followers. Instagram now allows anyone to add URLs to their Stories. This creates yet another channel to share your Booking Page, and turn your IG audience into new customers.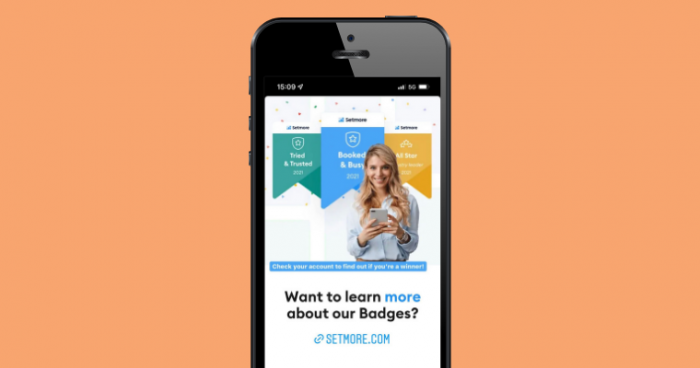 Simply swipe up on your Story and click the link widget to embed a URL. Here's a step-by-step.
Instagram reports that 90% of people who use the app follow businesses. Stories have a wider reach compared to the other things you can do on Instagram. Also adding an easy way to book your time without the viewer having to leave the app reduces user friction. This brings you one step closer to your customer.
Thank you, G2!
We're pleased to announce that Setmore ranks #1 in the implementation index by the Winter 2021 G2 Reports.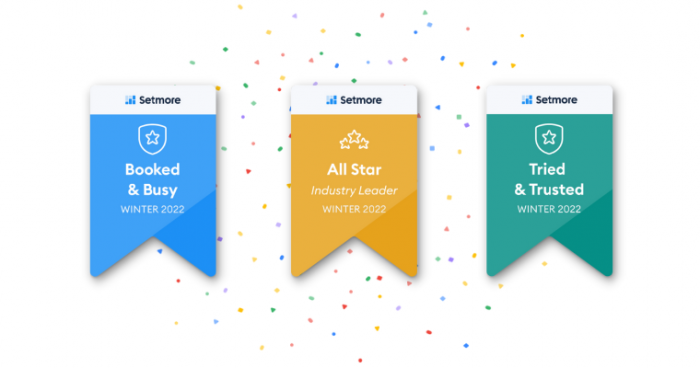 The app has received badges for Most Implementable, Best Est. ROI, Fastest Implementation, and Highest User Adoption.
Calendars for everyone.
Your Booking Page visitors can now self-schedule appointments from the staff section. This is ideal for team members with particular specialties or loyal fanbases. Customers can view their profiles and book with the most relevant person faster.
Have a large team? Consider upgrading to a Pro plan and continue adding staff as your company grows.
Color-coded.
In the digital world of aesthetically-aligned Instagram grids, color choice counts. Now, you can select from a palette of blue, black, or white or use their inverse to customize your Setmore QR code. The code is also downloadable in two formats which are PNG and SVG.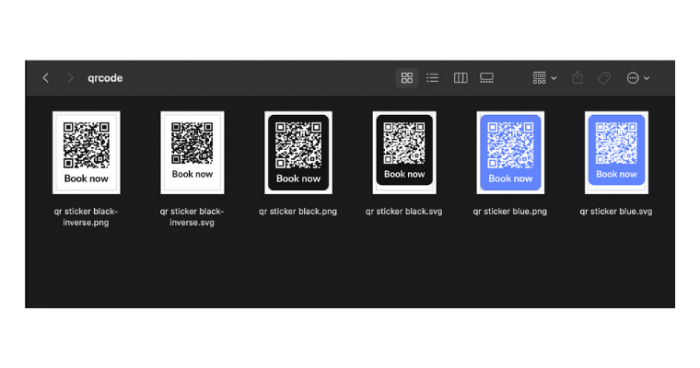 QR codes are available for Android and iOS users. Get sharing and drive more traffic to your Booking Page.
Updates to EasyShare.
The EasyShare tab now displays services and classes in alphabetical order. This aims to simplify the search for particular booking links, so you can save time.
Private services will continue to be displayed as 'disabled'.
Hide the clutter.
This new Teleport feature has been highly-requested.
You can now blur the background on your video calls and keep distractions to a minimum.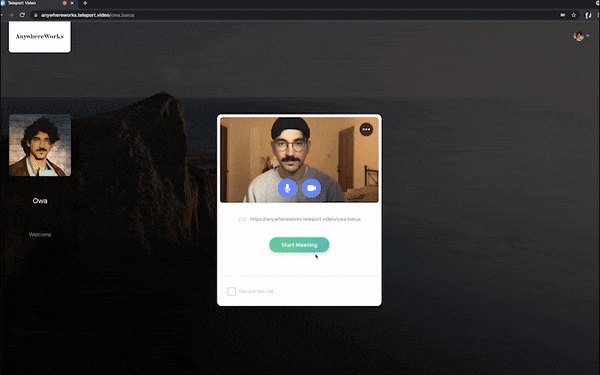 Simply click the Teleport link and before joining, click the three dots at the top-right of the preview window. Choose 'Settings' and there's an option to blur your background at different intensities. You can also activate blur within calls – the three dots will appear in the bottom-right corner of your screen.
Keeping athletes on top of their game
Northern Arizona University is well known for its sports teams and their plaques collected over various competitions from swimming to running. A key reason for this would be Amanda Bock, an athletic trainer from AU who focuses on sports injury prevention to keep the athletes in the best shape for the games.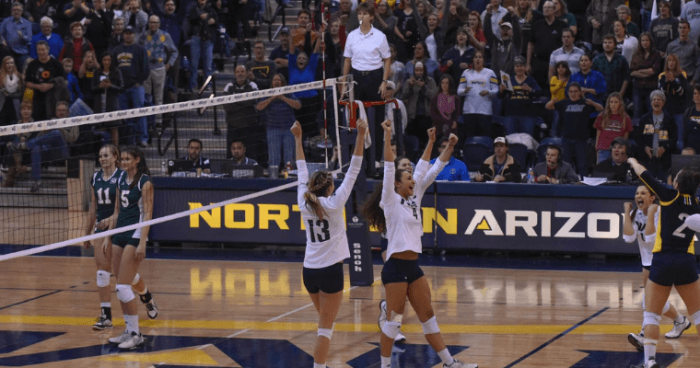 Amanda and her team of certified trainers use Setmore to schedule appointments for over 300 top athletes across the university.
She says, "Setmore has been really helpful for us because our athletes can easily schedule appointments with whichever healthcare provider they're looking for, and determine what services they need. Sometimes, someone's schedule is booked, but student-athletes have access to multiple providers through Setmore. So we can always get them in quickly."
If you'd like us to feature your business write to help@setmore.com.
For your reading list.
Community Manager Jillian shared this article on how platforms can promote their Zapier connections (or Zaps) and join the Zapier partner program. Apps need to leverage their Zaps and offer customers ideas to streamline their day-to-day processes.
"The future isn't about where we work, but how," says Charlie Warzel in Out of Office: The Big Problem and Bigger Promise of Working from Home. Performance Mattering Analyst Sheril recommends this book as a guide to preparing yourself for the future of home offices.
Financial Fancy (a Setmore customer ✨) offers a podcast filled with financial advice for entrepreneurs. Her recent episode 'Cash flow is not profit' unearths the myths around balance statements and discusses how to tighten a company's SOP.
A new Hostinger tutorial provides five steps to sell photos online and discusses how Setmore can help to increase your bookings.
Same time next month?
As we enter a new era, start fresh, turn a page in the journal – we're excited for what's next. Happy 2022 🎉🎉🎉🎉
Have an idea that could improve booking for your team and/or clients? Reach out to us at morefeatures@setmore.com.