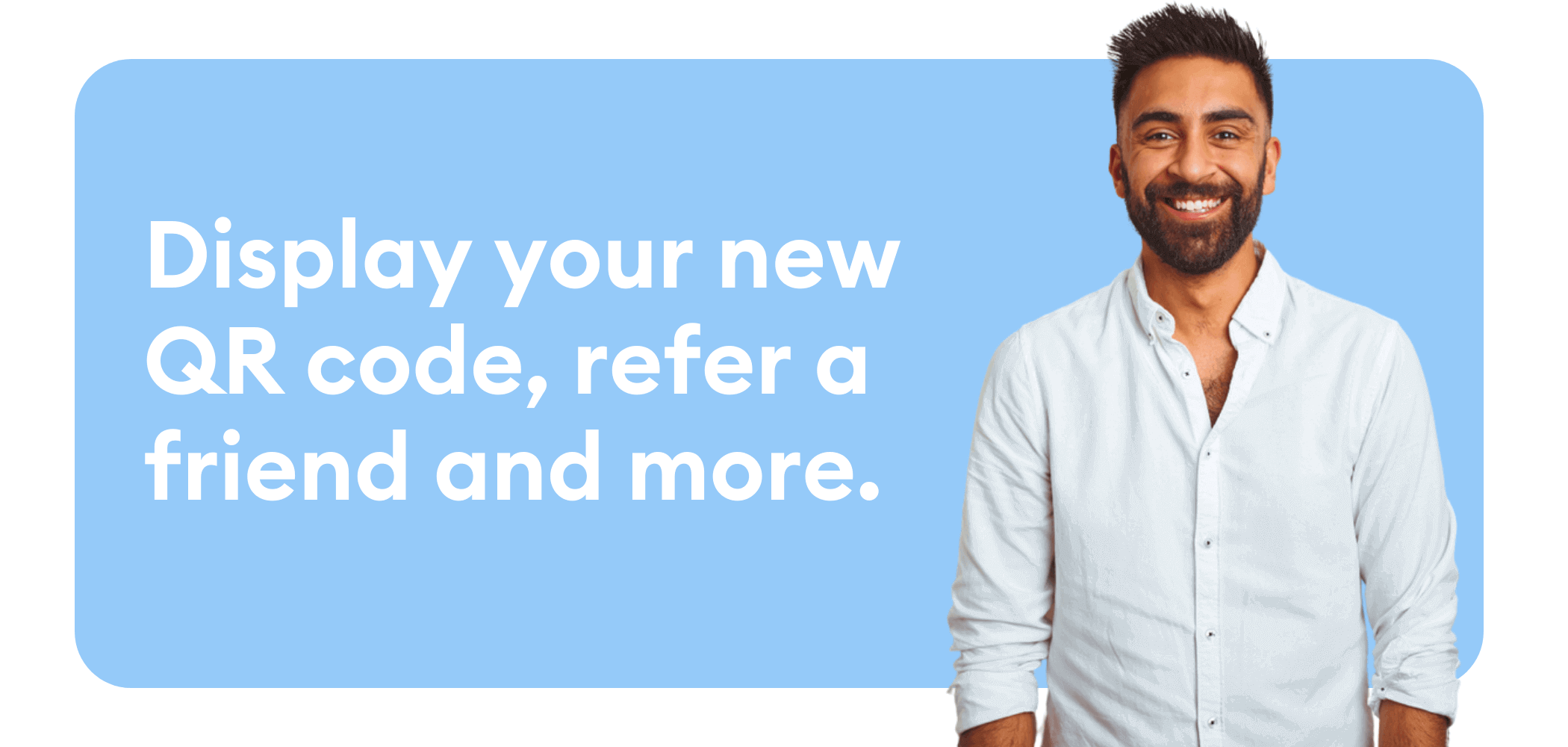 Last month saw a slew of updates to your Setmore app. Some were eagerly anticipated (QR codes ❤️), some were surprises we had to share. The team also wants to make sure you're getting the most out of your account features. That's why we didn't skimp on the learning, with brand-new how-to articles and resources.
Without further ado.
Get your free QR code.
One scan with a smartphone camera is all it takes for customers to hit your Booking Page. Display your unique QR code on business cards, your storefront, POS displays and more. Not only do you capitalize on footfall and enhance your advertising, your audience doesn't need to remember your Booking Page URL.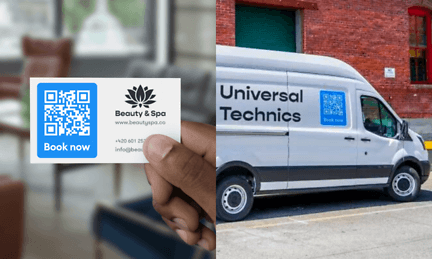 As soon as they scan your QR code, customers can book an appointment online. There's no need to call, email or visit your premises in person.
Your code is scalable and flexible. Feature it on everything from your website and social media posts, to branded company vehicles. To get started, open your web app and head to Settings > Booking Page. You'll see a banner to download your QR code in seconds.
QR codes not your thing? No worries, you can also customize your Booking Page URL to make it more memorable.
Tried EasyShare?
EasyShare makes it easy to share your different booking links. As your business grows, you'll add more staff and services. To access each of their individual booking links, click the EasyShare icon in your app.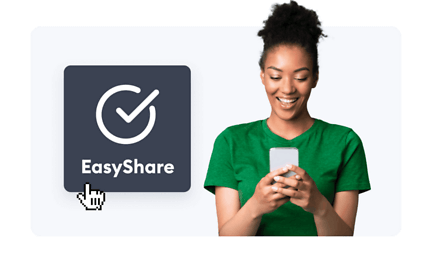 Here you'll find every booking link associated with your account. Copy links and paste them into emails, DMs, social media posts, online ads and more.
With all of your links in one place, you can direct customers to the most relevant service faster.
EasyShare is currently in beta testing. We welcome your feedback as we improve this feature. Simply start a chat with us.
Top of the podium.
To highlight your booking milestones, Setmore has introduced a series of badges. Let's celebrate full diaries and amazing experiences. If you meet the criteria below, we'll send your badge right over to you.
Booked & Busy: The most appointments booked per quarter
Industry All-star: For most-booked businesses per quarter, by industry
Tried & Trusted: Awarded when you receive 50+ positive reviews
Badges can be featured across a variety of channels, including your website, social media and email marketing. Project your rep, get competitive and convert more potential customers.
Learn more about how to get a Setmore badge >
It's. So. Beautiful.
August saw the release of your new Booking Page. It's sleek, streamlined and optimized for a better customer experience.
You saw a preview of changes over the past few months, and had the opportunity to test out your new Booking Page. But we're continually working on it — in line with your feedback 🤝
There have been visual improvements to your services view, which make it straightforward to choose multiple services. The timezone dropdown menu has also been positioned above the date picker, decreasing ambiguity for global customers.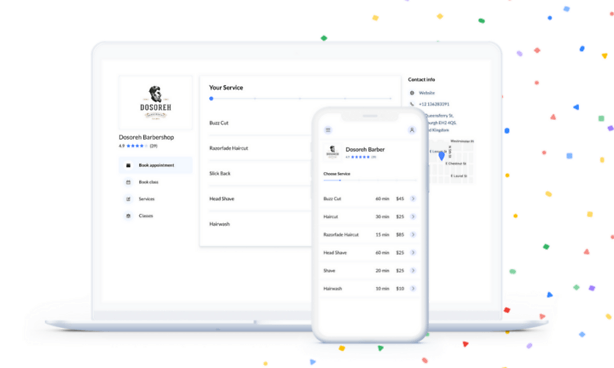 Your profile picture has changed from square to circle, so it can match the image you use for Instagram. To update your pic, go to Settings > Booking Page > Company Details and click 'Edit Profile'.
Tell your friends 📣
Share the magic of Setmore and get rewarded for each new Premium sign-up. If you live to inform your network about business hacks, boosting performance and increasing customer engagement, you need to join our new referral program.
Help enterprising individuals around the world transform their appointment process. All you need is your unique referral link. This ensures you get credit when an account is created because of your content or advice. That's literal credit — you receive $20 towards your plan and your referral receives up to $20 towards their first month of service.
Sign up to join our referral program today >
Your mobile requests, addressed.
We often receive a huge number of requests around the same theme. Rest assured, the team takes notice and gets to work.
From August, all Setmore Health customers and their staff can log in using the iOS and Android app. Previously, Setmore Health accounts were only accessible through the web app. Now, it's more convenient for specialists to manage their calendars when visiting patients, or while they're on the go during clinic hours.
Additionally, all users can copy and share booking links for class sessions using the Android app. More to come next month.
For the reading list.
How EasyShare feeds into your link building strategy
How to get more bookings from trade shows and conventions
Digital wallets: Get paid for appointments, no card or cash necessary
What is a QR code and how do I use it?
Accept appointments and payments from Instagram, 24/7
​​👋
Have ideas to make booking even better? Email the team at morefeatures@setmore.com. Happy scheduling!