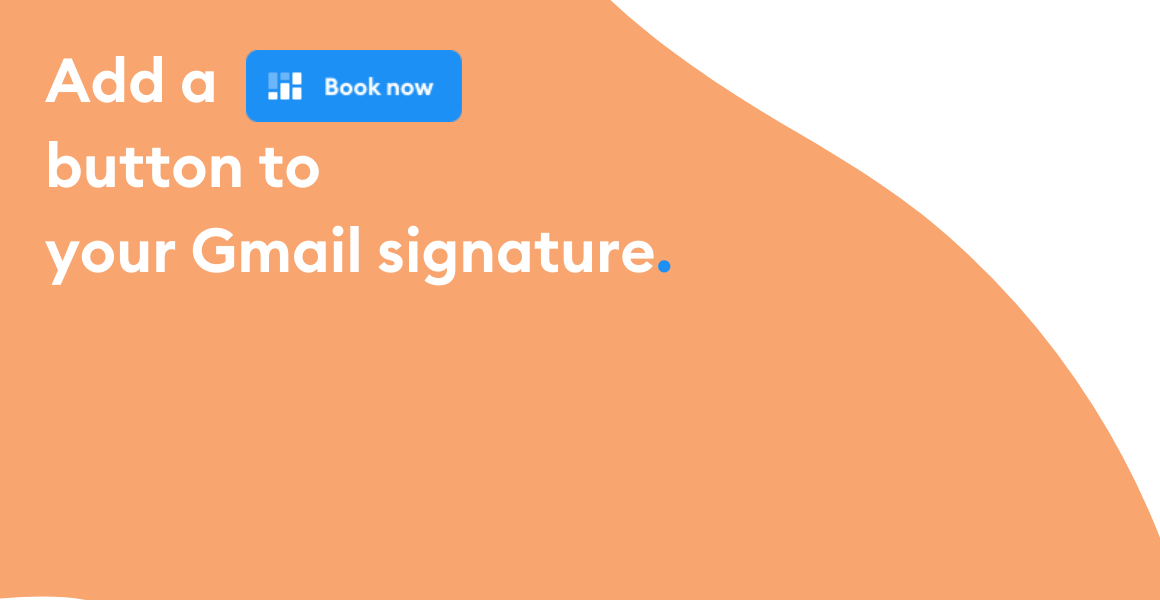 Enable your clients, leads and peers to schedule a meeting from any email you send.
Whether you're introducing a new bookable service in your newsletter, or requesting a meeting for a project update, adding a 'Book Now' button to your email signature reduces response time. The recipient can self-schedule an appointment straight from your email, eliminating the back-and-forth to find a convenient time ?
Make your emails work harder with a schedule an appointment button.
Gone are the days when customers had to wait for you to share your availability. With an automated scheduling system, recipients can book a meeting from your email signature in minutes.
77% of customers say that valuing their time is the most important thing a company can do to provide them with good online service (Forrester). To streamline the scheduling process, simply set up your Booking Page and display your services, pricing and work hours online.
Adding a book appointment button to your email signature leads your customers straight to your Booking Page, allowing them to schedule and pay 24/7.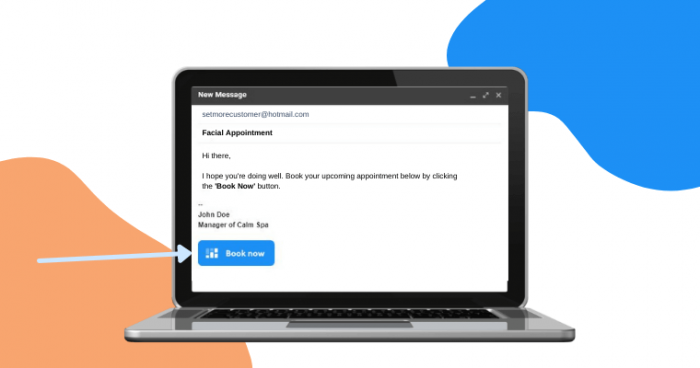 Add a book a meeting button to your Gmail signature.
Go to the 'Advanced settings' section of your Gmail account. Find the 'Signature' field under 'General'.
Click the '+ Create new' button under the signature field and enter a name for your signature in the pop-up dialog box. You can set it as 'Setmore booking' or 'Schedule an appointment' for easier navigation.
Add your name, job title, company name and other details. After this, click the 'Insert image' icon and paste this URL where prompted: https://storage.googleapis.com/full-assets/setmore/images/1.0/Settings/book-now-blue.png. This image URL will display the 'Book Now' button in your signature.
In your Setmore web app, head to Settings > Booking Page and copy your Booking Page URL. It appears in the 'Overview' section. You can link to your full Booking Page or add a particular service or staff booking link.
Select the image displayed in your signature box and click the chain link icon. Paste your booking link here and save the changes.
For illustrated step-by-step instructions, read our Gmail signature support article.
When you send an email, your recipient will have a quick and easy way of reserving time in your calendar. This is particularly ideal for time-sensitive communications within the sales funnel. With a book an appointment button, your leads have no need to look elsewhere while you figure out a time to meet. Lengthy email threads are no more.
For the whole team.
All staff members in your Setmore account can add their personal booking links to their email signature 'Book Now' buttons. When a recipient books an appointment, they receive an instant email confirmation and the service provider's calendar auto-updates. Both the recipient and service provider are also sent custom email reminders.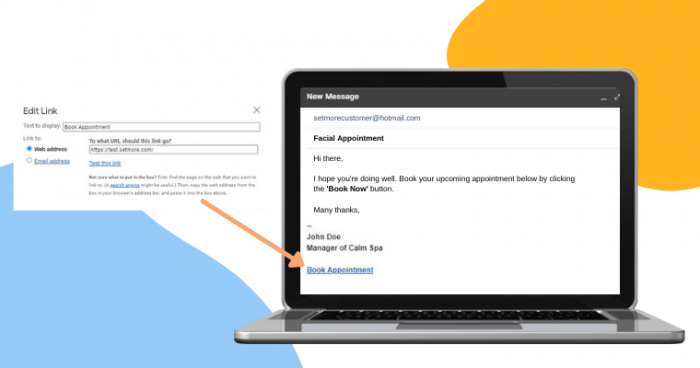 A similar process can be used to add a schedule appointment button to other email services such as Outlook, Yahoo and ProtonMail. If you need help getting started, begin a chat with us or email help@setmore.com.
Unlock the full potential of Gmail and Setmore.
Whenever you update your Booking Page with a new class or webinar, you can add the specific booking link to your Gmail button. Email recipients that are interested in attending do not need to scroll through your full service menu.
You can also install the free Setmore add-on to view your real-time availability within Gmail. Confirm requests or suggest alternative times without leaving your inbox.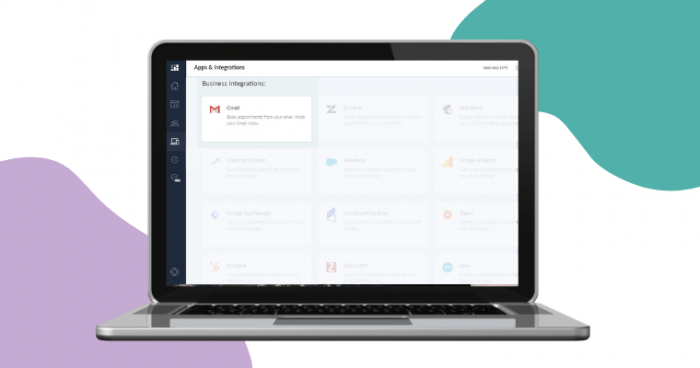 Explore more Setmore and Google integrations, including Google Calendar, Analytics, Tag Manager and the popular Reserve with Google. Need to create an account? Sign up today and offer your customers a simplified scheduling experience. We also offer personalized demos to discuss your business goals and answer your questions.