One of the many challenges of running a local business is finding more leads to boost brand recognition and sales. A website builds your online visibility but it needs to be optimized for search engines to bring in significant traffic and help your business grow.
This quick guide covers local SEO best practices that'll smarten up your site according to what Google likes. The more tips you follow, the more chance your site has to appear at the top of results pages for local searches.
Let's discuss the importance of local SEO to your marketing strategy. From there, we'll cover how to improve local SEO and get your brand in front of motivated searchers in your neighborhood.
What is local SEO for small businesses?
Local SEO (Search Engine Optimization) is the strategic enhancement of your website so that it appears in the top search results for location-based keywords. It often benefits businesses with a local presence, such as beauty salons, fitness centers, restaurants, schools and universities, healthcare centers, photography studios, and law offices among many others.
Local SEO helps these types of businesses to gain visibility in Google search and Google Maps, enabling them to attract more leads and customers, thereby increasing not only website traffic but foot traffic, as well.
The goal of local SEO is to ensure that when people search for services in a particular location, the most relevant business appears highest in results. For example, if you own a spa business on Belmont St., you would want to optimize your website for keywords like "Thai massage Belmont St". By using local keywords on your website, Google understands that your business is particularly useful to searchers in those locations. This helps your website or business information to rank higher.
With your website topping search results, your click rate is likely to soar. According to Backlinko, the number 1 page in Google search results gets approximately 32% of all clicks from searchers using the same keyword.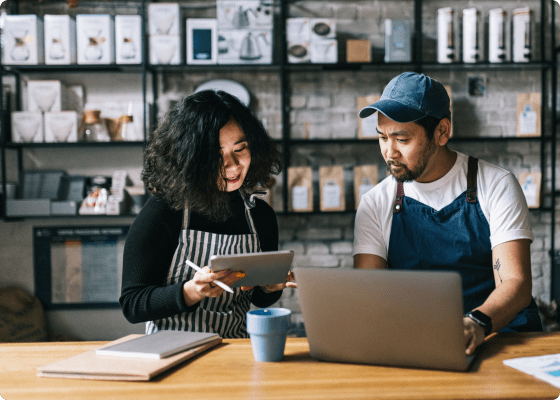 How to improve local SEO and bring in leads from your area
.
Wondering where to start with local SEO for small businesses? Good news: Improving your website's visibility for local keywords is straightforward when you know your audience, provide stellar service and utilize a few free tools. Here are our top 10 local SEO tactics.
1.

Perform local SEO keyword research

.

Identify the keywords related to your business that searchers type into Google. To do this, you can use keyword research tools such as Ahrefs Webmaster Tools, Google Ads Keyword Planner, SEMRush Keyword Research Tool and Moz Keyword Explorer.

Here's what to consider when performing keyword research for local SEO:
Identify your target location.
Determine the areas, towns or cities you want to target with your local SEO efforts.
Make a list of keywords.
These need to describe your business and the services or products you offer, e.g. "bridal hair consultation".
Generate location-based keyword variations.
Using your initial keyword list, find related keywords and variations, e.g. "bridal hair consultation portland". Remember to scrutinize these terms based on your target area (think "portland oregon" versus "portland maine").
Evaluate search volume and competition for each keyword.
Identify which of your potential target keywords have high search volume (searched most often) and low competition (few other websites are targeting those keywords). Including them in your website's text maximizes your chances of ranking high in search results.
Monitor and adjust your keyword strategy.
Regularly check if your target keywords are getting the results you desire. We recommend reviewing impressions and clicks in Google Search Console to ensure your site ranks for your chosen keywords and brings in traffic.
2.

Create localized landing pages

.

Once you've identified your target keywords, the next step is to include them in specific parts of your website. Setting up localized landing pages can help your website to rank for multiple location-based searches.

For instance, if you run a barbershop in San Diego, California and want to attract clients from various neighborhoods, you can set up a landing page for each local community, such as Spa Services in Miramar, Spa Services in Hillcrest, Spa Services in University City, and so on. This way, when someone searches for the keyword "spa services in Miramar", your website or localized landing page will appear in search results.
3.

Enhance your Booking Page with local SEO keywords

.

Your Booking Page has its own URL and is discoverable in search results. If you use it as a standalone website, optimize it just as you would a standard site. Incorporate local SEO keywords into:
The meta title and description: You can edit this text in Settings > Booking Page. Google typically truncates titles after 60 characters and descriptions after 160. Use a metadata snippet tool to check your text fits the limits.
The Booking Page URL: This is most useful to businesses sticking to one area. For example, changing the start of a URL from "custom-chair-designs" to "custom-chair-designs-orlando".
Service and team descriptions
The 'About' section
If you have both a Booking Page and website, you should prevent them from competing in search engine results. To do this, target unique keywords with each.
A dental clinic's website homepage could be optimized for the keyword "dental clinic Crosby St.", while their Booking Page could be optimized for "Crosby dentist online booking". This splits traffic based on search intent or motivation. People conducting casual research or comparisons would be led to the clinic's site. People looking to schedule an appointment quickly would be directed to the Booking Page.
4.

Complete your Google Business Profile

.

Google Business Profile is a free tool for businesses to manage their presence in search results and on Google Maps. A complete Google listing gives your leads a convenient snapshot of what you have to offer. From business description and contact details, to opening hours and reviews, there's a great amount of information you can include. This all appears in search and Maps when a potential customer looks for services in their area.

One of the top benefits of an updated Google Business Profile is the Q&A section. Your business can be seen engaging with real people and improving their experience. Provide a full picture of your brand and USPs to drive more clicks to your site.

Did you know that you can also add a booking link to your Google Business Profile? If a searcher views your Google Business Profile in search results or Maps, they can conveniently book an appointment without having to call or visit.
5.

Submit to local business directories

.

Online directories are websites or platforms to list your business and increase its local visibility. There are free and paid online directories; some are global directories segmented by location, and others are independent directories that apply to one area only.

Consider listing on business directories like Yelp, MerchantCircle, Better Business Bureau, and Bing Places for Business. Typically, you'll need to enter and submit your business name, store location, website address, email address, store hours, brand logo and related photos. Each directory has its own customization options for your listing – be sure to make your brand stand out from the crowd.
6.

Engage in local link building

.

Another local business SEO strategy is link building; collecting links to your website from relevant and authoritative publications and blogs. This increases your site's authority and Google sees that it deserves a higher position in search results.

Local SEO best practices suggest that link building should be done manually and naturally. Avoid engaging in black hat link building tactics that can get your website penalized. Here are some considerations when performing local link building:
Identify local link opportunities. Look for local websites, blogs and directories that are relevant to your business.
Create high-quality content. Develop and publish valuable content that showcases your expertise. Not only does this have a better chance at accumulating links, but it builds your brand and helps to create partnership opportunities.
Reach out to local websites. Connect with local brands and organization leaders. Introduce your business and offer to deliver guest posts, participate in interviews or provide information for local resource pages.
Engage in local partnerships. Collaborating with nearby businesses, organizations, news outlets and charities can help generate buzz about your brand and its roots in the local community.
Monitor and track your links. Keep track of the links you've gained and monitor performance over time. This helps you to identify which strategies are most effective and adjust your link building strategy accordingly.
7.

Highlight positive reviews from your customers

.

95% of customers read online reviews before making a purchase. Positive reviews and testimonials from real customers can elevate your brand without any hard-selling.

Ask people to leave their feedback about your business online. This adds an extra layer to your marketing efforts as consumers are able to gauge quality based on each other's opinions. Your booking system can automate review requests for you, saving you time on follow-ups. When potential customers search for your business, they'll see an up-to-date flow of kind words, encouraging them to convert.

Reviews signal authenticity to not only leads, but Google too.
8.

Build local citations

.

Citations are online mentions about your brand. They can come from news articles, blogs or even social media shares. Having a growing number of online citations from trusted brands, websites or influencers helps to improve your local visibility.

To increase your citations, consider inviting bloggers to write about your business, saying yes to media and PR interviews, and gifting influencers in exchange for promo content.
9.

Be active on social media

.

Another way to improve local SEO is to post regularly on social media and engage with your followers. As well as creating interesting content, it's important to connect with users so they know the person behind the brand.

Tiktok, YouTube or LinkedIn. While you don't have to set up a profile on all of these platforms, make sure to determine where your target audience spends the most time. That way, you know the best channels to invest in.

Your Facebook and Instagram pages can even feature a 'Book now' button, allowing fans to move from liking and sharing to scheduling an appointment online.
10.

Create local content

.

Search engine optimization for local businesses involves creating keyword-rich location-based content. This doesn't need to be promotional or sales-driven like your localized landing pages. Building informational content based on your skillset, like how to videos and guides, helps readers to establish trust with your brand. They gain valuable insights, attribute those insights to your brand and are more likely to engage with you again.

To do this, take time to research local trends related to your services and write about them on your website. Share upcoming community events or talk about personalities in your community. Potential customers can connect with your business on a more personal level, which is an ideal way to build your local presence.
Need a Booking Page of your own?
Get it free and try our SEO tips for local businesses to connect with more leads in your area.
Sign me up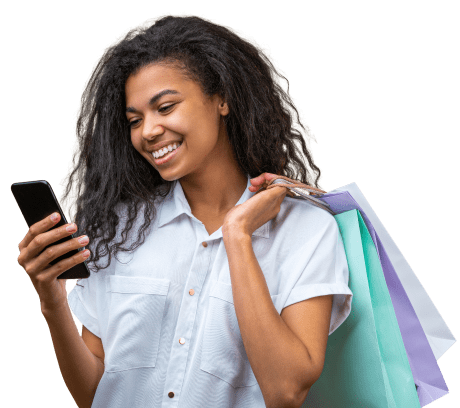 Tools to track and improve SEO for local visibility
.
When testing local SEO techniques for your business, it's crucial to utilize tools that track your visibility. As with other elements of your marketing strategy, the first step improving performance is measuring what's been done.
Here are some gamechanging tools to level up your small business local SEO efforts:

Use Ahrefs to find local keywords that have high potential to rank based on search demand and competition. Ahrefs also has other useful features such as tracking your local search rankings and number and quality of backlinks.

Best local citation building tool: BrightLocal
BrightLocal's local citation-building feature makes it easy for business owners to pick out online directories to get listed on, without manually signing up for each one. It also has a citation cleanup service that ensures your existing business information is accurate and reliable.

Best online reputation management (ORM) tool: Reputation
Designed to manage a business's online reputation, this tool enables businesses to monitor mentions including ratings, articles and citations. Some of its key ORM features include responding to negative reviews, promoting positive reviews and engaging with customers online.
Summing up:


Why local SEO is important for your business

.

To grow a brand and increase revenue, small business owners need to prioritize online visibility. Competing with global brands doesn't often make sense when your goal is to serve your local area. Local SEO techniques help to do this in a logical way – ensuring service businesses can be discovered by more leads in particular towns, cities or states.

In a competitive landscape, being seen at the top of search results is incredibly important, as well as offering 24/7 booking options.

Try our local business SEO tips and maximize the opportunities for local leads to find you when browsing. Not only will you increase your business' visibility, but you'll also create a more well-rounded and accessible brand experience.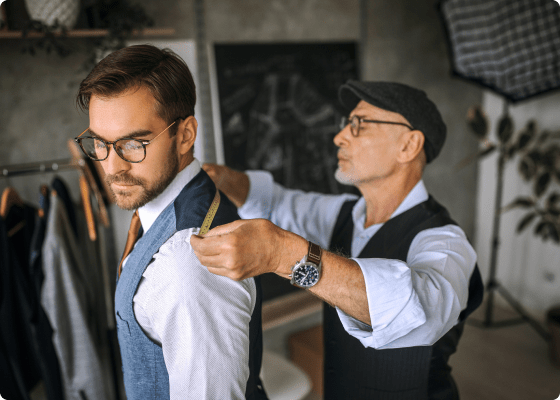 Time for your brand to shine
.
Deliver your magic with Setmore.