Any service-based business operator knows the value of return visits. When a customer is happy, not only will they come back, but they'll mention you to their circle. Your customers turn into ambassadors .
An easy booking and transaction experience is only the start. Every customer's appointment should be memorable and meet their expectations – that's a given. For your business to really stand out, you need to strengthen its connection to your customers.
In-person and virtual loyalty events are gamechangers; they showcase the people behind your brand, your values and how you reward loyalty. They can even help you gain coverage online, exposing your brand to an even wider audience.
You might think that funding an event is difficult, but smart decisions can limit your spend. Check out our 8 tips to throwing an event that everyone talks about.
What is brand loyalty?
When your business is a customer's go-to for one or multiple services, they're brand-loyal. This is typically achieved through a connection that goes beyond prices, to your brand story, customer service, expertise and more. You offer something to brand-loyal customers that they believe nobody else can. (Nice job 👏)
In a competitive landscape, a brand-loyal customer sees no need to shop elsewhere. This segment of your audience is invaluable to spreading positive word of mouth that brings in new customers. Treat 'em well.
10 times more
New customer acquisition costs up to 10 times more than customer retention. Loyal customers also spend 67% more than new customers. (INC)
What type of loyalty event is right for you?
This depends on your industry, what your audience would engage with and what you hope to achieve with your event. What's common across all events is that it's ok to shine a spotlight on your brand. Your services, your team, your goals – attendees expect to hear from you.
Branded events humanize your company's image. This is increasingly important to customer retention and acquisition, with 88% of consumers counting on businesses to be transparent about their values (Salesforce).
Types of loyalty events include webinars and panel discussions, friends and family discount events, competitions, and collab and cross-promotional events with other local vendors. Exclusive demos and how-to sessions are seeing a surge in demand as businesses offer their products as a service to layer their engagement efforts.
If you're sticking to a smaller budget, consider a virtual event over Zoom or Teleport. These incur zero venue costs and are more accessible to attendees across the globe.
8 tips for a successful brand loyalty event
.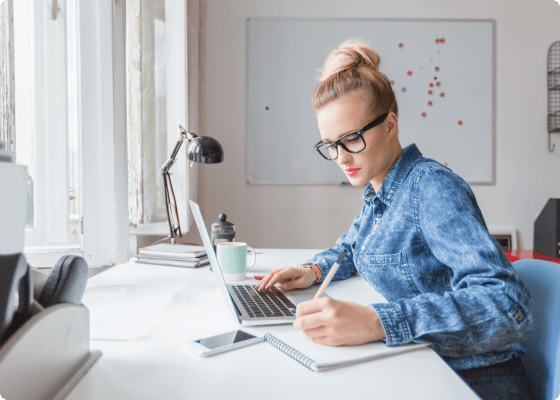 1.

Consider the best event to host

To understand the type of event to throw, utilize all of the data you can gather. This could include:
Creating a survey to share with your email subscribers
Posting a poll online
Analyzing traffic to your Booking Page and website, as well as visitor demographics
Asking for a few customer opinions at your premises
Determine whether you want to engage all of your brand-loyal customers, or a particular segment. For example, a spa might create an event for clients who booked 5 or more treatments, or for clients who booked a specific treatment 5 or more times.
Ensure you and your team are clear on why you're hosting this event, e.g. to preview a new service or raise awareness of an existing service to a loyal audience. Relating your event to a service not only directs your messaging, but it also allows you to recognize impact based on future bookings.
Think about whether a venue is necessary and commit to a budget. You'll need to create a welcoming atmosphere, so include catering and entertainment based on what your guest list will expect.
If you have a distinct and realistic set of goals from the get-go, the fine details of event planning are often easier to figure out.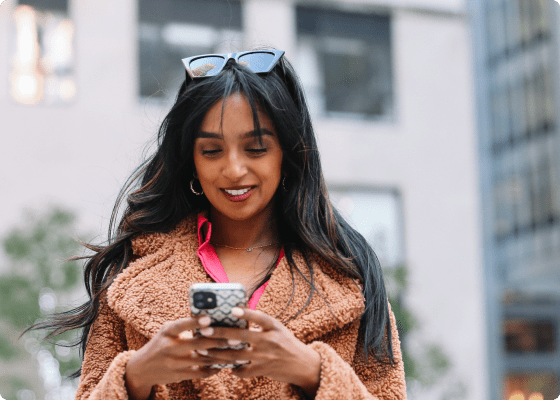 2.

Personalize your event further

Exclusivity drives demand – ensure that your invitees know this loyalty event is just for them. An open invite might get lost in the mix, with consumers getting regular updates from their favorite brands.

Personalizing messaging can gain your event the highest possible engagement. Every communication relates back to your ideal audience, making it easier for them to RSVP "I'll be there!".

In addition to promoting a service that appeals to this audience, think about local businesses you could partner with. Inviting a nearby vendor creates a B2B networking opportunity and possibility to feature on their socials. Or, you might want to partner on a collab event, effectively doubling your audience (and maybe budget) 🤝

Collabs need to be relevant to the customers you're targeting, so consider whose services pair well with yours or a connection in your brand stories.

Influencers can also heighten the legitimacy of your event. According to the Influencer Marketing Hub, there has been a consistent rise in businesses budgeting for influencer marketing now at 82%. If you choose to explore this route, remember that household names aren't necessary. Local legends can work wonders. A post or appearance from an on-brand personality brings attention from their whole following.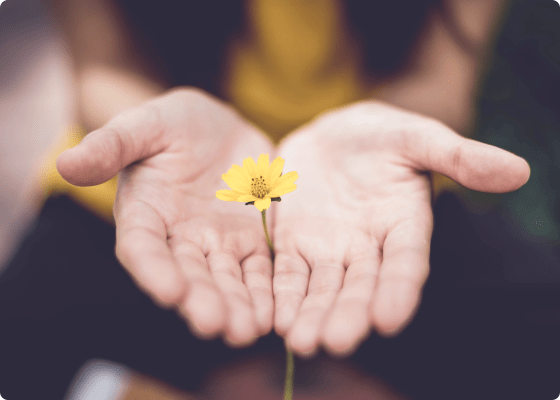 3.

Offer a clear reward

We all like a good party but every customer's time is valuable. Make it known why your event isn't one to miss. What's in it for your invitees if they attend?

A loyal group of customers will show up for you if they're guaranteed a gift, discount or another meaningful reward. This doesn't need to cost a lot. In fact, rather than offering freebies, a growing number of businesses are linking events to corporate responsibility. This is in response to 70% of consumers placing importance on how brands support people and the planet (Loyalty360).

You could reinforce your brand values by donating a portion of proceeds from the event, or turn the event into a community charity effort like a tree-planting. Bear in mind that authenticity and clear reasoning is paramount here.

The right gifting can pack the house. For example: a hair salon hosts a demo event for clients who have booked multiple cut and colors. After previewing a new service – installing and coloring hair extensions – they could gift guests with:
Mini versions of a product used, e.g. heat combatting spray or root boost
An in-person consultation to discuss what type of extensions work for them
At-home styling tips (over Zoom or prerecorded) for people who receive hair extensions
There's also the gold-standard merch that features your logo. From pens and chargers to hoodies and mugs, the ideas are endless. Move ahead with choices that your audience will naturally use, like aprons or cooler totes for a cooking class. According to the ASI, 81% of people keep merch for between 1 and 5 years. *Countless* leads could see your brand name in that time.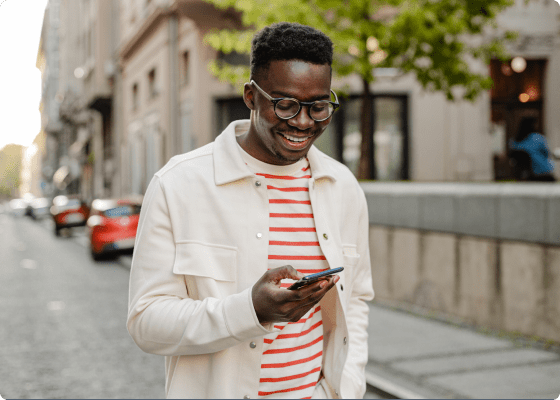 4.

Enable online reservations

Once you've confirmed your guest list, set up online booking for people to confirm their attendance conveniently.

With Setmore, you can create a group event and add the RSVP link to your invites and other marketing. Specify a maximum number of attendees and get real-time notifications when invitees reserve their spot. Setting an automatic cap means you don't need to worry about overflow or wait times at the venue. And, for virtual loyalty events, the video link is also included in email booking confirmations.

If you'd like a few extra details prior to the event, add custom intake fields to your Booking Page or attach a form. This can be useful to organize many types of events, for example: A cake shop is hosting a tasting event for local wedding planners (an opportunity to boost future business). Asking about their invitees' allergies and food prep preferences when dining in a shared space helps to create a seating plan and ensure each person is only offered particular flavors.

Keep forms to the essentials though – people shouldn't be frustrated by a longer-than-expected reservation process.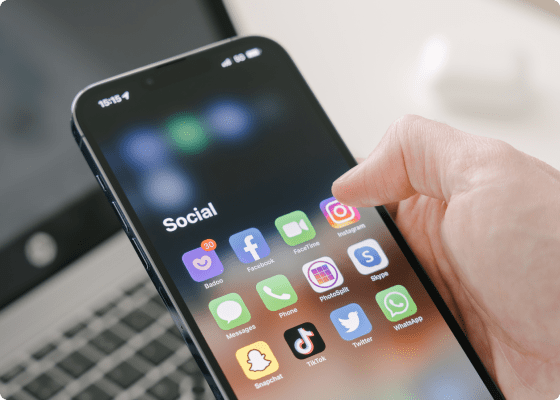 5.

Promote your event on social media

On average, people browse social media for 2.5 hours a day (Backlinko). Utilize your profiles to get eyes on your event. If you're inviting the masses, include a booking link in posts to reserve a spot. If your event is private, ensure you're tactful when promoting it – customers that don't meet the invite requirements shouldn't feel underappreciated.

Create a post schedule so there's a steady stream of social media marketing. Most free social apps enable you to draft posts and set a time for release.

To save on designer costs, use social media templates from platforms like Canva. You can edit these with custom images, slogans and your event details.

Tailor your posts to the channel they'll be released across. Pre-recorded videos and branded photos work great for polished Instagram pages, but for BeReal, your posts need to be most spontaneous and focus on your team. It also helps to know what channels your audience is most active on. This will inform the type of content that's most likely to see traction and increase attendees.

If you haven't promoted an event on social media before, consider how often to post across different channels.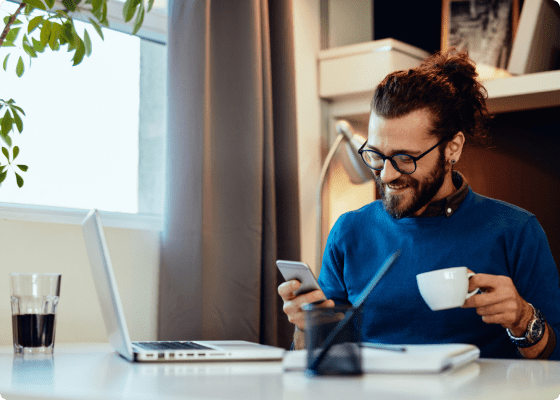 6.

Create a tailored email campaign

Email is still the preferred way for consumers to receive communication from brands. The beauty of loyalty events is that you're pitching them to people who champion your business already. They're not going to receive an invite and think "Wait, why did this come to me?" 🤔

Having a segmented CRM or email subscription list is of huge benefit. Many booking platforms enable you to feed email details straight to your lists. Double-check that there aren't any errors in your invite list and plot out 3 months of promo emails. If organizing a smaller scale event, you could half this.

The first email should be the invite or event announcement itself. Remember to include a booking link. A chunk of the recipients could sign up to attend right away. Consider whether to set up:
A standard flow: Regardless of whether people RSVP, they'll receive the same communication. You could tailor this so it acknowledges those who have already confirmed their spots, while highlighting how many spaces are left.
A personalized flow: Depending on when a recipient RSVPs, they start receiving exclusive messaging that hypes up the event and tailors their experience. Those who don't RSVP continue receiving promo and reminders.
If you're new to email marketing, here are some resources to create a strategy and schedule. Remember to include messages for after the event that thank guests and request feedback.
Note – Your email subject lines are key to getting clicks, so ensure they resonate with this particular customer segment.
A platform like Mailchimp offers easy customization options for emails to align with your branding. Be sure to keep content unique and include a countdown to the event, as some invitees could be convinced to attend closer to the time.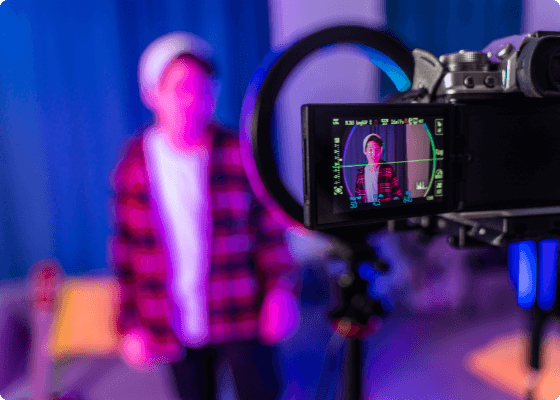 7.

Strategize how to share event content

That goes for content created before, during and after your branded event. Not only can coverage of your event highlight how much you value loyalty, it can add a sense of authenticity to your social media and other marketing channels. With more consumers valuing human communication with brands, your event can serve to reward loyal fans *and* bring in new customers.

For larger events, you might want to hire a videographer, but for smaller shindigs, utilize your team to make use of their phone cameras.

Need some ideas?
Before the event: Share teasers of what to expect, and BTS photos and videos of event setup.
During the event: Livestream and record testimonials, speeches and demos. You could also assign a hashtag ahead of time to collect UGC and invite guests and their followings to discuss the event online.
After the event: Add post-event content to your website and other digital channels. If you provided a demo during the event, this can become a YouTube tutorial or Short. Use all post-event content to promote your next one – this shows new leads what they missed and gets them motivated to attend.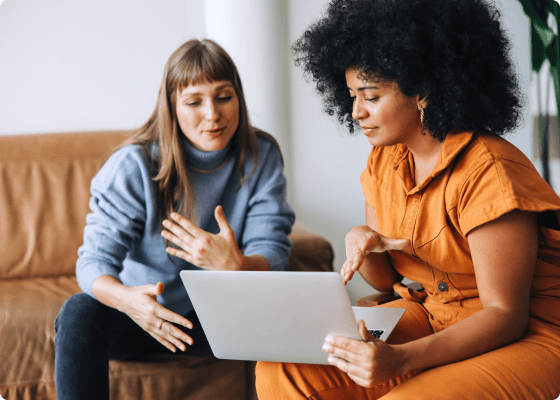 8.

Request event feedback asap

Throwing your first loyalty event can be daunting but consider it a learning process. You can't please every attendee – each one has their own expectations and preferences. Focus on notable trends regarding what worked and what didn't. These trends can help to steer your next event (e.g. moving to a larger venue) and your business as a whole (e.g. introducing a new service).

Here are a few post-event questions to ask:
How much did you enjoy this event?
What was your favorite part of this event?
Where did you learn about this event, and why did you want to attend?
Would you like to attend a future event?
How easy was it to RSVP to this event?
You can find more examples here. Create a survey to include in the final email of your event's email marketing campaign. To gain a general impression from attendees, opt for yes/no or multiple choice answers. For individual insight, let attendees type their own answers.
Your final email should be sent the day after, sharing event content and a link to take your survey. You'll typically get more detailed responses if you ask for feedback while the event is still in mind.
Party hearty!
A loyalty event requires some solid planning, but it pays off if your customers feel valued and tell the world your name. Depending on the scale of your event, spend can be limited, especially if you opt to host online.
Keep editing how you throw events based on attendance, content generated, guest feedback, and of course, direct impact on bookings.
Be sure to share photos from your event with Setmore on Facebook, Instagram and Twitter 🎉🎉 Happy scheduling!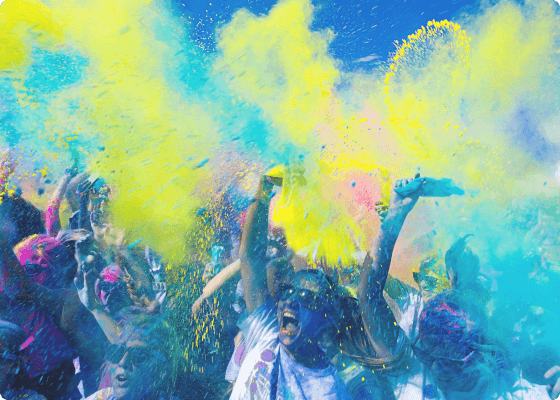 Got your loyalty event strategies? Read these next
.
Deliver your magic with Setmore.