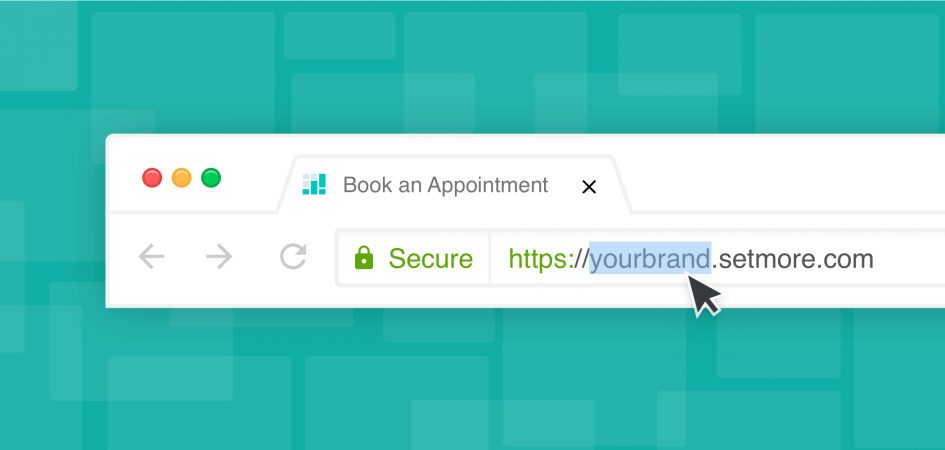 By Setmore Appointments
Free, powerful online customer scheduling for businesses of all sizes.
Setmore takes your appointment diary online with an intuitive calendar that records all your appointments. Every Setmore account comes with a free online Booking Page that empowers your customers to schedule appointments with your business anytime, day or night. The Booking Page can be configured to display essential information about your business such as the operating hours, location, service and staff information and their availability.
Customizing the Booking Page URL
The Booking Page URL is usually in the ".setmore.com" format and will start with a set of auto-generated characters. You can replace the default Booking Page URL with your business name so that it's easy for your customers to remember and share it. Follow these steps to change your Setmore Booking Page URL.
From inside your Setmore account, click Apps & Integrations and click the Configure.. button under Your Booking Page.
The Booking Page URL is present in the Overview tab. Click the Edit URL option next to the Booking Page URL.
Input your New Booking Page URL and click outside the field to save your changes.
This will be the new web address where your Booking Page can be viewed.
Categorized in: How-to