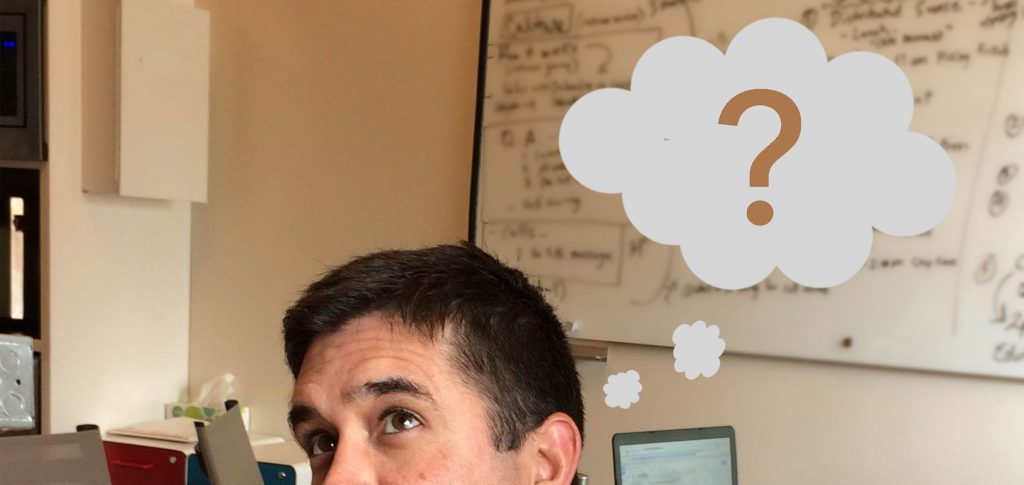 Appointment Advices
—
4

min read
Your business depends on appointments. You have the perfect team, ample funds in your pocket and steady word-of-mouth marketing to keep bringing customers in. You are SUCCESSFUL. But success depends on how you sustain this process. More customers, more appointments and more staff. How do you manage all this growth? You're smart, so you decide to go for an appointment scheduling automation and management solution. Only now you feel clueless. With all the choices out there, which one will fit your business' size and type? Well you've come to the right place. We can help you choose the best appointment scheduling software.
UI and UX : Linking the Interface with Experience
When talking about user experience, there are two kinds. Front-end, or the booking page, is the very first step in grabbing the attention of your website visitors and having the opportunity to convert them into customers. Back-end comes next, and it consists of everything else that ranges from managing appointments, to staff scheduling, your dashboard view, customer records, and more.
Clean, Clear & Concise
In regards to onboarding, we need to talk about first-time visitors to your booking page. These visitors are already halfway through the sales process, having been exposed to your marketing efforts (word of mouth, SEO, social media, ads, etc.). Remember: first-time buyers or customers will always love a booking page that guides them. Also clean and clear appointment booking pages conveys a sense of elegance that helps ease customers through the decision-making process.
Consistency in Chunks
Information is always easier to consume in small chunks, and to help your customers make an informed decision, the front-end experience must show appointment-related data in simple, easy-to-consume modules. While many booking page solutions use a simple one or two-page booking process, try to follow a step-by-step path (e.g. services > staff > available time schedule) to get the appointment booked. Also make sure the steps are kept consistent and simple in your design as well, which helps maintain the fluidity of the experience. Keep in mind that the customer is already HALF SOLD and he/she is there to book anyway—it's your task to make their experience as easy as possible.
Business Branding
If your business does not have a website yet, get one! But until then (and even after that) use a booking page that can represent your business visually by incorporating various branding elements like your logo, and pictures of your business. Your customers are on your booking page because they love YOU. Always go for the appointment scheduling software that gives you more business branding options.
Responsive Design
Mobile devices are more mainstream now, so you cannot rule them out during the design process. Booking pages with a responsive layout will get more satisfied users and eventually bag more appointments than non-responsive pages.
The Utility and Productivity Balance
While the booking pages are the point of entry for your conversions(appointments), the back-end of the appointment management solution is the next important thing to consider. It should be equipped with enough features to get the job done for you while taking as few clicks as possible to set up. It shouldn't be so overwhelming as to bog you down with appointment management.
Less is ALWAYS More
Like the front-end, the back-end also needs to be simple and concise. The interface should be easy to understand on its own. On the design side, look for software with a lightweight interface, which typically allows you to be more productive.
Prompt & Effective
The front-end of the booking pages should be quick to load. Look for design that uses less graphic (or just enough for branding elements and buttons, etc.) to ensure faster loading which is considered a good browsing experience. Also, make sure to test your booking pages as many times as possible before making them live, to see how effective they are. Issues like duplicate booking, failed booking, and broken layout features can be embarrassing.
From the back-end perspective, your booking app should be prompt in implementing any updates or changes you make to schedules/appointments for staff or customers.
Flexibility with Numbers
Look for appointment scheduling that can scale up and down for you. By scaling I mean the number of available time slots, schedules, staff, and appointments that the software supports. If you are paying for a premium plan, make sure it allows you to be flexible as far as upgrading or canceling your account without added fees or penalties. It's always a good sign if the app developer offers a 30-day money-back guarantee on their product.
Platform Independence
It would be wise of you to choose a scheduling tool that offers has an Android appointment scheduling app as well as an iOS-compatible version. Mobile apps are ideal for having your all your business management tools at your fingertips, and they will also allow you to book appointments on the go as well.
Reduce No Shows
The worst thing about appointments are no-shows. Not only do you lose an opportunity to build a relationship with your customer, but you lose out on the potential profit of the appointment and the effort you've spent to hire and provide for the service. Email and SMS reminders are a great way to reduce no-shows. Upfront payment also does the trick, but often times it can also be considered a burden for the customer.
Core Organizational Values
You have a business and a number of employees who follow a hierarchy. Any appointment scheduling tool you use should have authority-level access and individual logins across all the levels of the hierarchy. Like staff, customers/clients are an integral part of the business. You should also look out for good archiving capabilities for customer records, which comes in handy for recurring appointments and much more.
Like for any product you buy, the support is a key point to consider for appointment booking software as well. Check if the developer offers good resources, prompt technical support responses, social media presence, and how other customers rate them on the web.
As you make your decision, remember not to go for the BEST appointment scheduling software, go for the RIGHT appointment booking solution. Look for the one that fits your business.
by Setmore Appointments
Free, powerful online customer scheduling for businesses of all sizes.