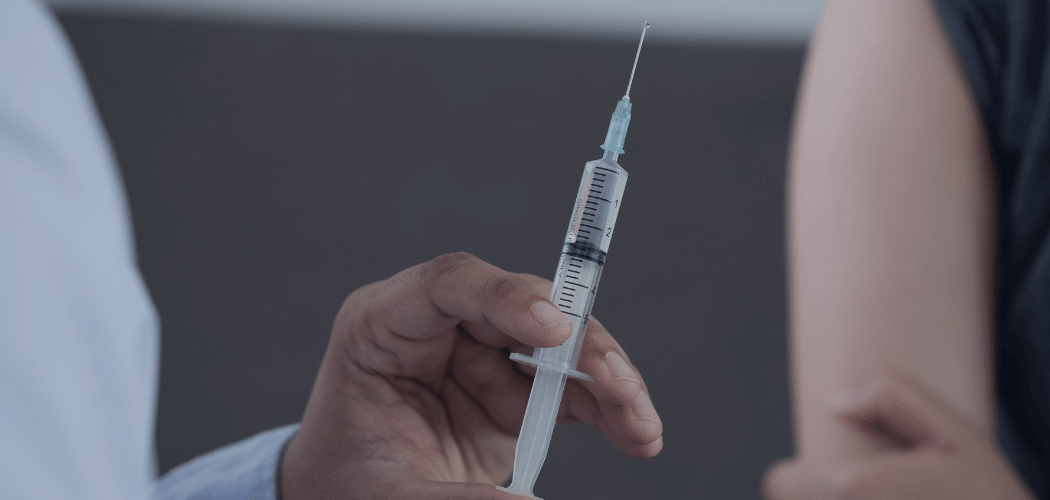 Wool hats, gloves, and scarves are making their first appearances this year. Winter is officially around the corner. And, if you work in healthcare that means you're getting ready for annual flu-shot season.
Covid-19 has changed 2020 in ways we couldn't predict. While the public prepares for an unconventional winter, healthcare providers are taking precautions to ensure everyone keeps well. Demand for flu-shots is incredibly high this time of year, no matter which community you serve. As a dedicated clinician, you want to spend your time providing immunizations, not scheduling them.
An efficient online appointment system from Setmore allows patients to schedule their annual flu shot 24/7. They view your clinic's availability on your Booking Page and pick their appointment slot. No need to call and no wait times when they arrive. Read on for some of the key benefits to automating your flu-shot scheduling.
Why scheduling a flu shot is crucial in 2020
According to the CDC, getting a flu shot for 2020-2021 is more important than ever. Immunization helps decrease the strain on frontline line workers who are responding to the pandemic.
Healthcare experts recommend that anyone above the age of 6 months should get a flu shot every year. Once vaccinated, the antibodies take about two weeks to develop in order to protect an individual. This is why booking a flu shot early is appealing to many clinic visitors. The earlier they're immunized, the safer they keep themselves and their communities.
Setting up online booking for vaccinations
Avoiding overcrowding and managing patient inflow are increasingly important in 2020. Here are some tips on how booking flu shot appointments in advance can streamline the booking process, and keep your clinic staff and visitors safe.
Follow social distancing guidelines
Create a personalized online Booking Page for your clinics in your local area. Showcase real-time availability and allow people to book at a location that is close to them. Enabling self-booking helps you control foot traffic so your staff isn't overwhelmed with waiting patients. Set up time slots with buffers to maintain social distancing and allow for sanitization post-appointment.
Send out automated text reminders
Once a patient books a flu shot appointment online, Setmore will send out a customized text reminder from your clinic. You decide how far ahead you'd like to remind them of their upcoming booking. This helps reduce no-shows so your team makes the most of their clinic hours. Stay productive and create an organized inflow during a demanding period.
Get notified for booked appointments
When an appointment is booked, an instant email confirmation will be sent out to the patient and clinic representative. These confirmations can be customized to include any important patient information or clinic guidelines. For example, how much sooner a patient must arrive or any paperwork required prior to immunization.
Offer instant rescheduling options
Although getting a flu shot is paramount this year, some patients may need to reschedule or cancel their bookings. Add a cancel or reschedule link to your booking confirmations so they can self-manage their appointments. Your staff members don't need to confirm a new slot manually, as the patient simply selects another time online. 
This automation bids farewell to back-and-forth phone calls and emails. In the event of rescheduling or cancellation, the free slot appears on your Booking Page immediately for other patients.
Spread awareness through social media
Your clinic will no doubt be highlighting the importance of flu shots across your social media channels. Amplify your efforts by connecting your official Instagram and Facebook accounts with Setmore. Adding a 'Book' button to your profiles enables your page visitors to book their flu shot appointments easily. They click, pick a slot and confirm without needing to switch apps.
Safe flu shot appointment scheduling with Setmore
Setting up a simple online booking system for flu shots helps nudge patients to get their annual vaccine. Showcasing how your clinic is organizing its time and space to keep people safe further adds to this. Setmore offers secure medical scheduling that is HIPAA-compliant with a range of features that ensure patient data remains protected.
Check out how healthcare clinicians and pharmacists from the Setmore community are implementing safe flu shot scheduling: 
Pharmasave Broadmead
Westport Weston Health District 
Dgate Pharmacy Guardian – Dartmouth Gate
Ross Legacy Medical Group
Reinforce safety measures to create a socially-distant space for everyone to get vaccinated. Get started today with your free Setmore account.