Building a brand identity is essential to standing out in today's competitive market. A strong brand enables you to connect with leads, establish trust and create a lasting impression that goes beyond transactions.
It's not an easy task but the rewards are worth the effort. And you'll be glad to know that there's a multitude of brand marketing tools to help you get started.
We'll walk you through some of the best solutions – including some free branding tools – to develop a unique image that resonates with your target audience.
Why is branding a big deal?
From your logo to your Instagram captions, every element of communication works together to establish your brand identity. Effective branding conveys what your business offers, its values and the experience a customer can expect.
This is crucial to differentiating your business from competitors. When a lead is comparing businesses, engaging branding can convince them to choose you over another service provider, regardless of location or prices. In contrast, a business lacking cohesive branding quickly fades from memory.
Consistent and professional branding radiates credibility. Consumers perceive your business as being reliable; a key factor to increasing lead conversion. And, to top it off, a strong brand image can also boost customer loyalty. People are more likely to connect with a brand that they relate to, rather than a faceless corporation. A memorable, humanized brand identity encourages customers to re-engage and return to your doors.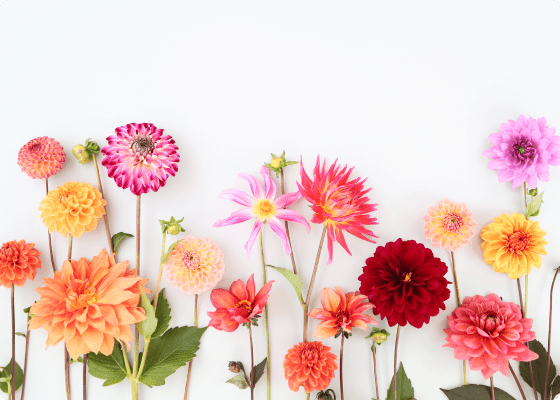 Online branding tools for the basics
.
When it comes to creating a memorable brand, you need to start with a good foundation. Overlooking the basics can impact consistency in the long-run, so establish a logo and brand colors to feature across your online and offline marketing.
Creating a logo (with no designer costs)
Hatchful is a free online logo maker offered by Shopify. Browse a variety of templates, fonts, colors, icons and layouts to draft a show stopping design. Its simplicity and customization options make Hatchful a great choice for creating logos quickly.
With Hostinger's AI logo generator, you have the freedom to personalize every element of your logo and bring creative ideas to life. From selecting the right icon to adjusting text size and style, you can test and tailor until your logo is complete.
Canva provides a drag-and-drop interface that's easy to navigate – even for those with zero design experience. It's a free tool with a mobile app that allows you to design and edit logos directly from your phone.
Choosing a color palette
With Coolors, you can search different color palettes with a simple press of the spacebar. It provides a helpful tutorial to guide you through selecting, adjusting and locking down your custom color scheme.
Color Hunt offers a collection of color palettes curated by designers. These palettes are carefully selected to ensure they work in harmony and create a visually-pleasing aesthetic for websites, convention displays, email marketing, business cards and more.
What sets Color-Hex apart is its ability to provide extensive information about individual colors. By inputting a single color, you can access shades, tints, complementary colors, related colors and even examples of how colors appear on a web page.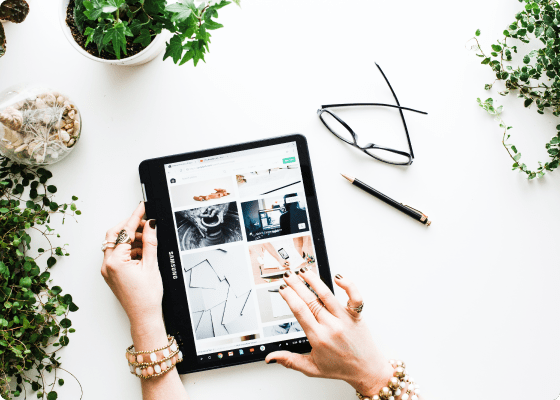 Branding solutions for small business websites
.
A well-designed and branded website with authentic reviews from customers demonstrates that your business is legit. You can even leverage your website to introduce an affiliate program and bring in more leads.
Wix offers an extensive collection of features to help your business grow. Enjoy 900+ online store templates, custom domain options and eCommerce capabilities at low costs. The drag-and-drop functionality enables you to effortlessly arrange design elements, ensuring each page flows the way you want it to.
Weebly's ease of use makes it a notable choice. If you're not tech-savvy, this website builder is an ideal starting point. Weebly provides cookie-cutter page templates that can be edited to feature your brand elements. Every site also has SEO features such as responsive design for desktop and mobile and automatic meta descriptions.
When your time and resources are limited, you might find it difficult to arrange and budget for corporate photography. Worry not because Web.com provides access to customizable templates and 2 million free stock images, empowering newer businesses to build a compelling online storefront from the get-go.
Your Booking Page enables web traffic to schedule an appointment online, as soon as they learn about you. Not only is this invaluable to customer experience, but it makes your website more competitive. Feature your logo, brand colors and an Instagram stream, and update your Booking Page URL to personalize it even further.
No matter what website builder you choose, remember to display a 24/7 booking option so people associate convenience with your brand 👏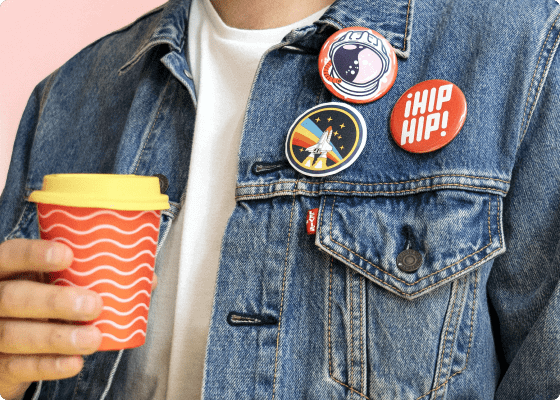 Tools for a standout social media presence
.
Social media enables your business to connect with leads and customers, share timely updates, gather feedback, exhibit your brand's personality and cultivate loyalty. These are our favorite tools to assist you in your social media branding strategy.
Sharing behind-the-scenes content
Providing glimpses into your company culture, processes and the creation of your services promotes authenticity. Humanize your brand and showcase your team's expertise with tools like Stories and TikTok.
With its real-time and ephemeral nature, Instagram Stories creates a sense of exclusivity and builds anticipation for upcoming launches or events. These videos are temporary, encouraging your audience to stay engaged so they don't miss out on updates and timely discounts.
Each one of TikTok's 1 billion active monthly users has a 'For You' page with personalized content recommendations. Ride trends with the right hashtags and get your short-form videos seen around the world. Challenges, polls, Q&A and how-to videos are all ideal for service-based businesses. For some inspiration, check out Ryanair's unique presence on the platform.
Creating relevant hashtags
Hashtags enable users to discover your content, participate in conversations related to your brand, and associate your brand with specific topics or trends.
Supercharge your social media with Hashtag Expert's smart algorithms that uncover trending hashtags for Pinterest to LinkedIn. It's AI scours millions of options to generate the best hashtags for your posts. Copy hashtags over or save them for later; you might find some that inspire new content ideas.
This feature provides detailed analytics on the performance of your hashtags. Track metrics such as reach, engagement and impressions to identify which hashtags work best for your audience, amplify your brand's messaging and strengthen your overall branding efforts.
Encouraging user-generated content (UGC)
UGC serves as genuine social proof of the positive impact your brand has. By involving your customers in the content creation process, you create a sense of community and showcase the value of their patronage.
Yotpo is a comprehensive platform for gathering reviews, photos and videos from customers that highlight their interactions with your brand. It allows you to easily request and collect UGC, so you can share authentic experiences across your marketing channels.
Encourage others to share your brand's story in their own style. Trend connects you to top-tier influencers who will craft high-quality, brand-focused content. Their curated network handles the entire production process; enjoy audience growth, ownership of content rights and effortless campaign management.
Posting timely content
You can align your social media posts with current events, holidays or industry trends to demonstrate your brand's awareness of and relevance to different conversations.
Hootsuite allows you to schedule social media posts ahead of time – ideal for small business owners with growing to-do lists. Regularly posting content keeps your brand in front of fans, while also giving it more chance of being seen by new leads. According to the Business of Apps, 82% of consumers use social media to make a purchase – make sure you know which platforms are utilized by your target audience and that your content highlights your USPs.
Buffer provides analytics tools that allow you to track the performance of your social media efforts. Monitor likes, comments and shares to gain insight into engagement with your content. This data can assist you in refining your content strategy and tailoring your messaging to better align with your goals.
If you utilize Facebook and Instagram, be sure to enable the free 'Book now' button. In addition to raising awareness of your brand, your page and ads convert viewers into new customers.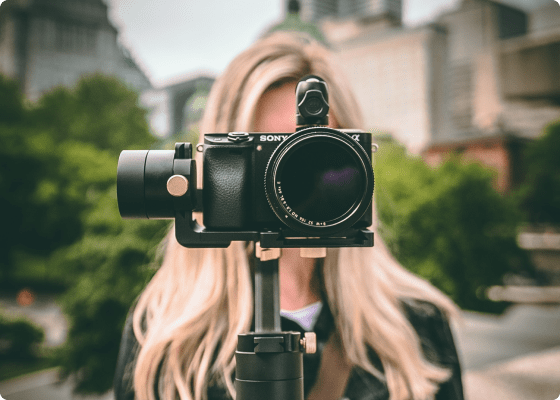 Tools for branding and repurposing your videos
.
When it comes to brand-building, video content is vital. According to a recent Wyzowl report, 9 out of 10 people want to see *more* videos from brands. Your video content doesn't need a blockbuster budget; many businesses see increased engagement from simply telling stories and demonstrating what they do.
FilmoraGo provides essential editing features from trimming and cropping, to speed control and voiceover. Craft videos that communicate your business' mission, showcase your services and enable leads and customers to put a face to the brand.
Typito is a drag-and-drop online video editor that includes a branded banner feature. This lets businesses add recognizable elements to their videos, such as logos and slogans, helping to maintain a consistent image between different types of media.
Marketers can craft branded content effortlessly for campaigns, ads, newsletters, infographics and more. A catalog of storyboards, themes, templates and royalty-free photos empower even novices to captivate audiences with striking videos and social media-ready animations.
Have you read our guide to branding and optimizing your YouTube videos? One video can be repurposed countless times to create content for different channels. Ensure you chop webinars, demos and other long-form videos into shorter clips to suit email newsletters, social media posts and more.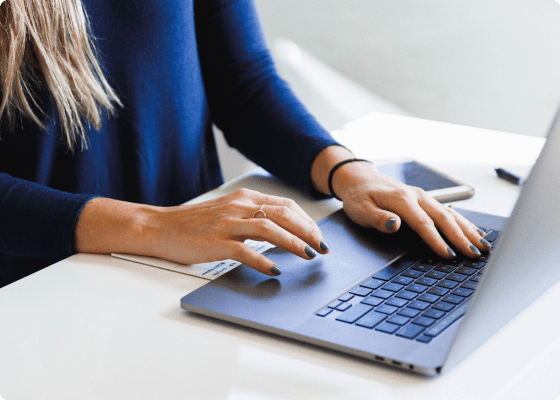 Marketing and branding tools for engaging emails
.
Email has one of the highest ROIs of any marketing channel. A study by Litmus found that for every $1 spent on email marketing, businesses generate an average of $36 in revenue. With email, you can reinforce your brand's tone of voice and create a back and forth with recipients, and also its visual identity by incorporating logos, colors and fonts.
Customize the layout, color scheme and branding elements of each email in your campaign. With HubSpot, you can also segment a contact list into groups based on demographics or purchasing behavior. Send targeted emails to different segments and delight customers with extra-personalized content.
Mailchimp is a free email marketing tool that provides professionally-designed email templates for editing. Define an audience for your campaign, map your email flow and the platform automatically sends content based on your rules. You can also connect Setmore to Mailchimp; sync new customer details from your booking system to an email campaign and keep your brand fresh in mind.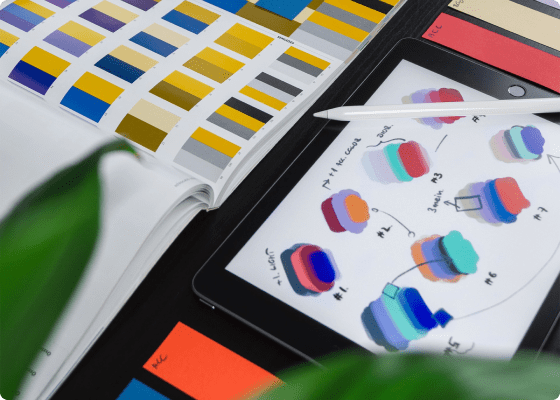 Tips to keep your branding consistent
.
Good branding isn't simply a logo or catchy tagline; it's creating an unmistakable, cohesive image that remains with your audience. With so many branding tools for marketing available, it's easy to get swept up and produce too much too quickly. Ensure there's a logic and order to the brand materials you produce.
For example, establish your brand fonts and colors before designing any social media templates. Not only will this create uniformity in your templates, but it will also make templates faster to produce as you'll have set parameters from the jump.
Define your brand guidelines
It's important to have brand guidelines for every element from fonts and icons, to color palettes and tone of voice. Having a set of parameters ensures that everyone in your team knows how to represent your brand in different communications.
Create a bank of brand elements
Visual consistency increases brand recognition and allows your business to shine in a crowded market. Make sure that your logo, fonts and other brand elements are aligned across all online and offline marketing, including your website and packaging. Keeping an updated library of brand elements helps to maintain unity when creating new templates.
Take an authentic approach
Connect with people through stories, become an authority in your field, and share your message honestly and transparently. A consistent tone of voice stems from staying true to your mission and knowing the value of what you offer. Your brand's personality should be easy to describe by your customers and each new communication should follow those traits.
More resources to get your brand noticed
.
Deliver your magic with Setmore.