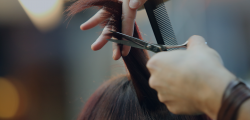 Lockdown restrictions are lifting and beauty businesses are finally opening again… with a few caveats. We know you're eager to resume operations, but keep in mind to be cautious and proactive as we shift to the new normal. 
Times are changing and to keep your team and customers safe, your salon or spa will have to alter its typical work patterns. Don't worry, you're not alone! Businesses around the world are pivoting their practices to adhere to social distancing guidelines while still serving their customers.
What does the 'new normal' mean for beauty and wellness businesses?
The nation embraced its lockdown looks out of necessity, but so many are now yearning for the day when they can see their hairstylists again. The green light to open doors is officially here (at least in the US), but we're going to usher in some functional changes.
With beauty services being physical and personal in nature, businesses need to follow protocols to create a safe environment for everyone.
Here are some tips from Team Setmore to help you reopen your beauty or wellness business, quickly and efficiently.
Pre-book appointments for a socially-distant customer flow
It's a given that now the lockdown is over, your customers are going to be bolting to your doors for their first haircut or mani-pedi in over 4 months. Hey, we get it – DIY trims using video tutorials can lead to disastrous results.
With many people rushing to your salon or spa, overcrowding and long queues could pose a  challenge to social distancing. If you accepted a lot of walk-in traffic pre-pandemic, it's even more imperative that you inform customers that they need to book ahead.
Setmore enables appointment pre-booking for your business so you can better manage your customer inflow. Share your availability and customers can schedule a time that suits them. Not only does this keep you from being overwhelmed by drop-ins, but it also safeguards your customers and staff by limiting people in your workspace.
Knowing when a customer is about to arrive ahead of time helps you to prepare for their appointment. Make all the arrangements for their treatment and provide a more personalized service. It's a win-win.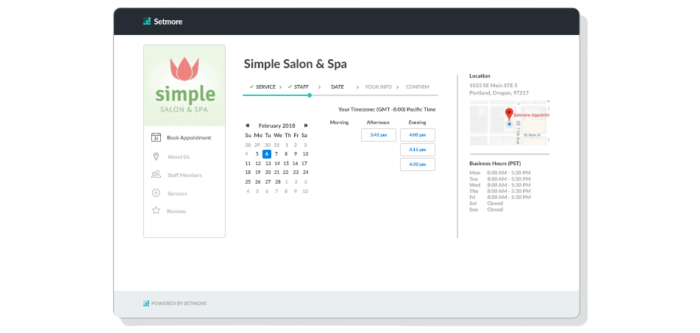 Use social media to share safety protocols with customers
The US government has released guidelines on hygiene standards during the era of social distancing. Utilize your social media channels to make customers aware of the protocols you're implementing. That way, everyone knows what to expect when entering your workplace. 
Posting pictures of staff equipped with sanitizer cleaning kits, masks and gloves while working will also encourage more customers to book. Existing and new clients will be reassured by the precautions you're taking to keep them safe. With Setmore's Instagram integration, you can stream these photos directly to your Booking Page for customers to view prior to setting an appointment.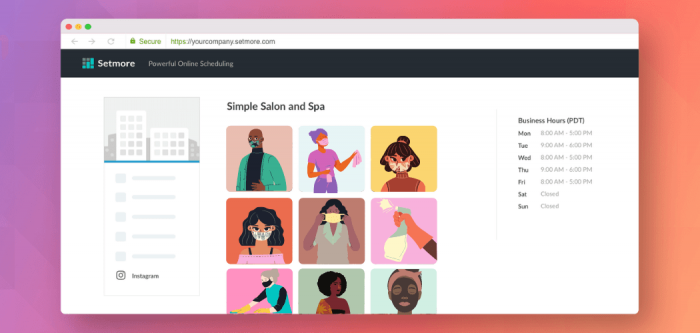 Take a breather between appointments with 'Buffer Time'
With sanitization requiring more attention, you need to ensure workstations are cleaned and prepped before your next customer arrives. To avoid delays and rescheduled appointments, add extra time to the duration of your services with buffer time. Check out this article on how to manage cleaning time in your salon.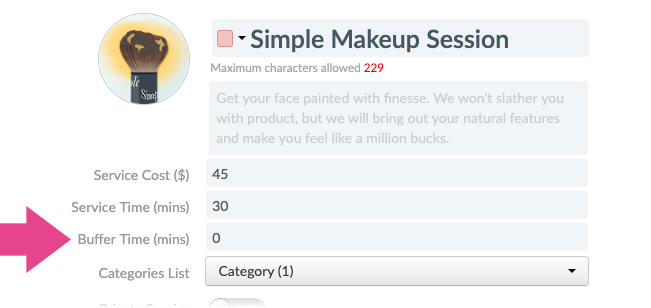 Ensure customers know mandatory rules before booking
Rules like wearing a mask are necessary and businesses can refuse entry if customers don't comply. Add a Custom Pop-up on your Booking Page to notify customers about the rules they must adhere to. This is a quick way to grab your customer's attention and share important information before they book an appointment. You can also add your updated T&Cs to your Booking Page. Customers must tick a box to agree to them before confirming their booking.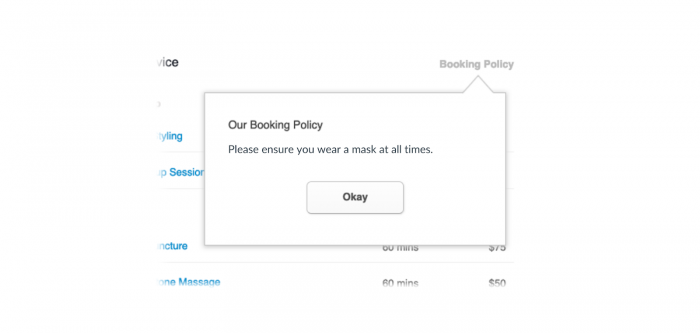 Setmore is here to help
The pandemic has been tough on businesses across the globe, but as Jim Rohn said, "Life gets better by change". We are here to help our community adjust to this new way of working. Contact Team Setmore with any questions by clicking on the chat bubble in the bottom right corner of your web account, or go to More > Support > Chat Us on your mobile app.
Here's to a great comeback, beauty businesses!