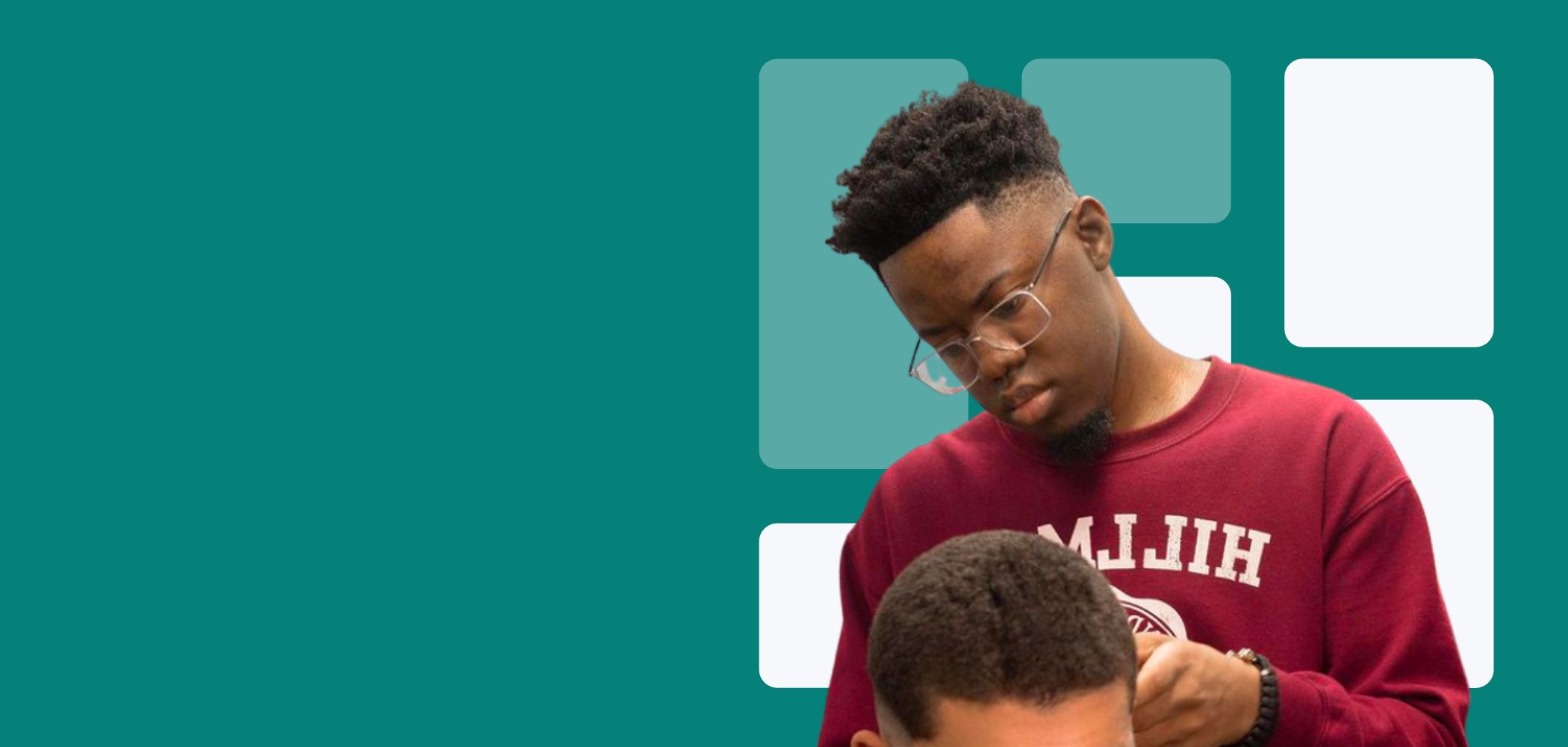 Customer Spotlight
—
3

min read
What makes Setmore great are the people who use it. Case-in-point: Kevv the barber (@thebarberstable) from Michigan. Kevv put himself through college while building his business and his personal brand from scratch. On top of this he's pulling in tons of online traffic to his YouTube channel, where he posts how-to videos on different fade techniques mixed with excerpts of his own personal journey.
Kevv the barber shares what he loves about Setmore.
Kevv is the embodiment of a self-starter and a bootstrapper. His profession is barber, but in watching his videos you can tell he extends the same level of care and attention to detail over every aspect of his business, from online marketing to the customer experience. These are difficult things to accomplish but he makes it look easy.
Boarding school beginnings
Kevv started out by giving haircuts to his classmates in boarding school. Since most of the students had to stay on campus, he spotted the need and opportunity to offer cheap haircuts.
Having only ever given haircuts to his little brother, however, Kevv's first few cuts were rough. But he got better, and the handful of customers who stuck with him for two years gave him more opportunities to practice. He also watched YouTubers like Vick the Barber and Chuka Torres to pick up techniques and tips.
Upgrading… to the stairwell
Kevv brought his trade with him to college, but the game was still the same: cuts on campus – local, friendly, and affordable. He paired up with another barber and they set up shop in a stairwell, while Kevv carried his clippers in a cardboard box (he later procured a more legit-looking case). Even in the stairwell, customers lined up three or four at a time for a haircut. By junior year he had a solid base of regulars and was taking up to 24 cuts a week, alongside his normal load of classes.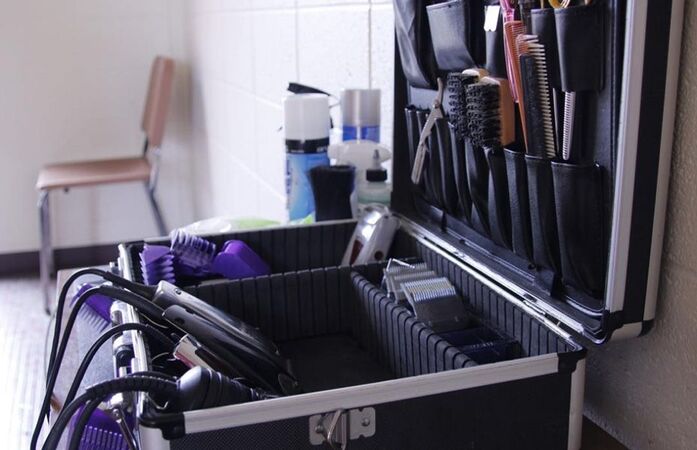 Appointments online
Kevv needed a better way to coordinate with his customers and he heard about Setmore from a friend. Once he set up the app, Setmore did the work of bringing customers to Kevv's chair by allowing them to book their appointments online, rather than having to stand in line all afternoon.
Kevv makes the most out of his Booking Page, emphasizing simplicity with clear, short descriptions of his service offerings. His logo features prominently and he even streams Instagram photos to his page, making it work like a fully built-out website. All of this took zero coding experience, and yet the end result is super polished and professional.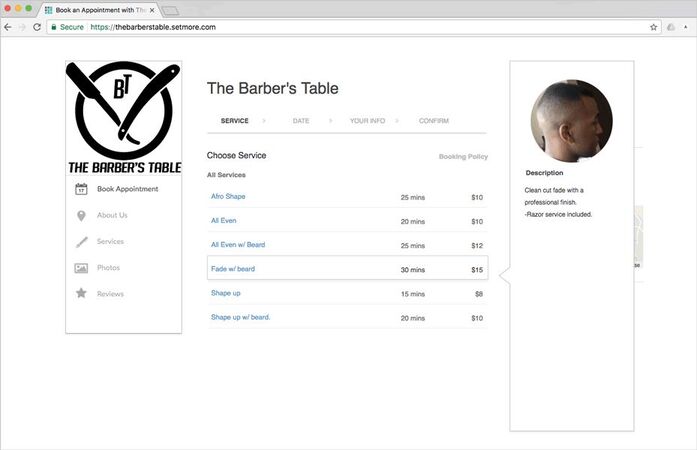 What makes a barber
Nowadays Kevv has his own personal barbershop space and continues to book customers online. His biggest asset is his personal drive and will to succeed. Where there's a lack of knowledge, he works to fill it by educating himself, trying new things, and practicing with the customers he's got. It goes beyond haircuts – Kevv applies this ethic to his online presence and his personal brand. Gradually he's gotten better, and even at this very early stage in his career, he's managed to plant a solid foothold on one of the hardest things to do in life: starting your own business.
I know Kevv isn't alone in this. There's hundreds, possibly thousands of other Setmore users just like him, who do a lot with a little.
On behalf of the entire Setmore team, we're proud to have you as users.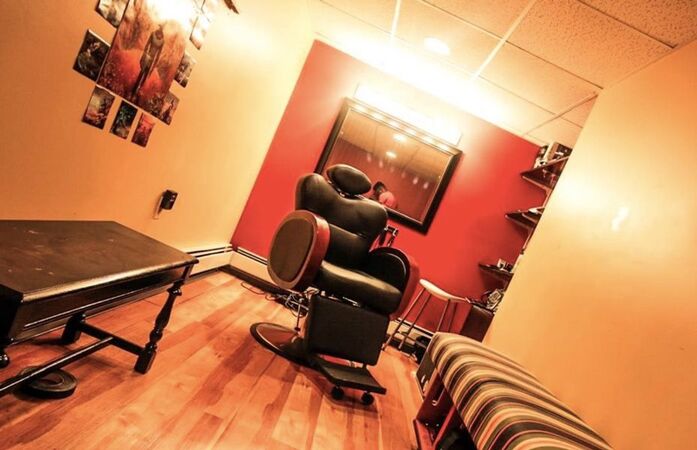 "When a person sits in your chair, they expect a haircut.
But they return for an experience."
-Kevv, The Barber's Table
by Cassandra @ Setmore
Writer, editor and scheduling product expert at Setmore Appointments.