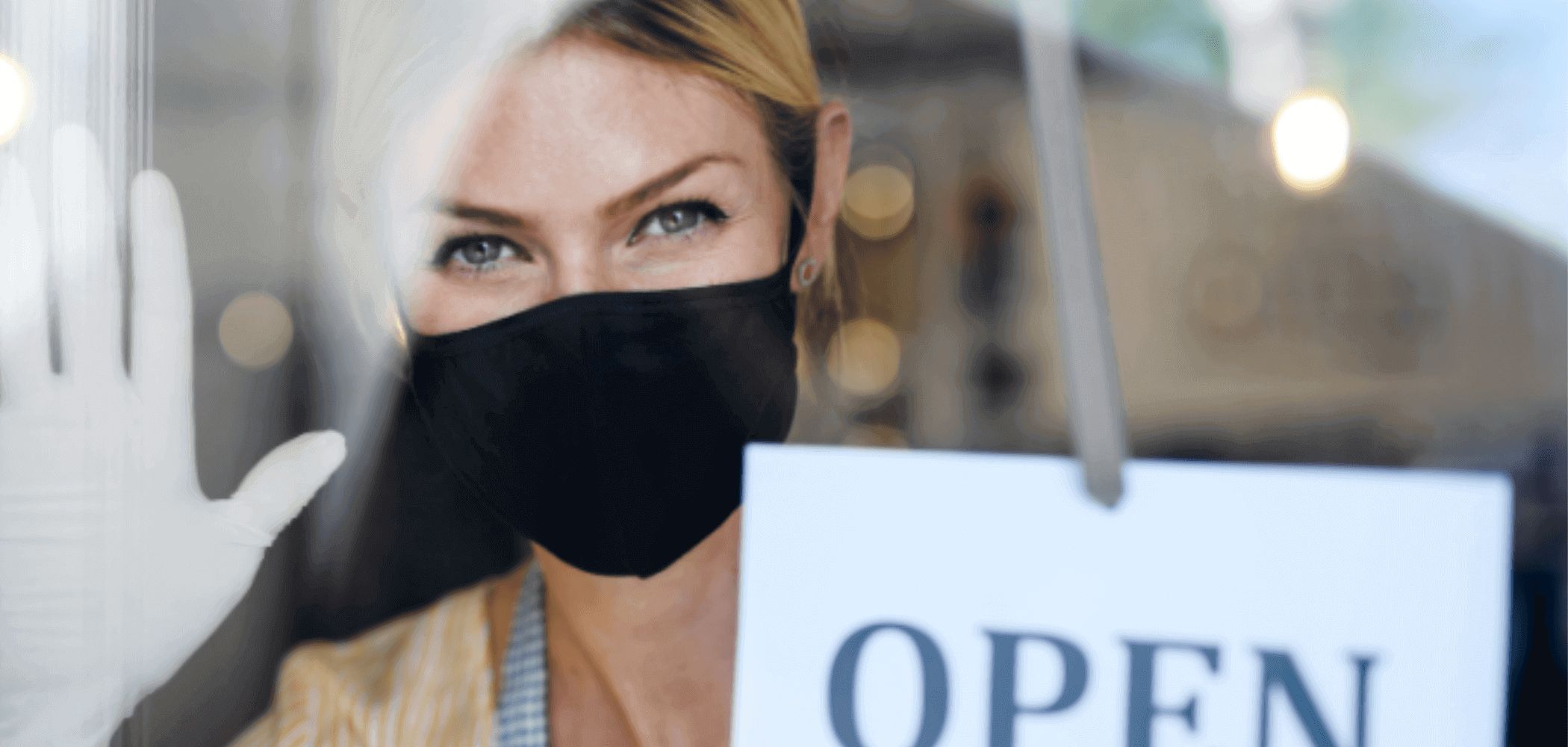 In 2019, this was about the time the hustle-and-bustle of the holidays started. Whether you were celebrating events like Thanksgiving, Diwali or Christmas, or simply anticipating some time off, the malls were packed and the streets filled with cheer.
So, 2020… None of us anticipated how life would change this year. Our personal lives have taken a hit, with no certainty we'll be able to party with our loved ones over winter. On top of that, many businesses the world over are facing a slowdown during what would be their busiest sales period.
According to Accenture's annual Holiday Shopping Survey, 2 in 5 shoppers are planning to spend less this season than last year.
It's scary – no doubt – but Team Setmore believes that through adversity comes creativity. Here are some ways our users are preparing for an unconventional holiday sales season. We hope their tips will help you stay connected with your customers over the winter holidays.
Set up effortless website appointment booking.
According to Accenture, 75% of consumers say they'll do part of their holiday shopping online (up 10% from 2019), while 43% plan to purchase only online.
It's not just products that get snapped up when holiday discounts are applied. Increase your bookings by not just advertizing your holiday promotions online, but allowing customers to book right away.
Traditionally, if a motivated shopper were to spot a seasonal offer on your website, they'd have to contact you to set up an appointment. This additional step could lose you potential customers as it requires more effort on their part.
Those missed opportunities are a thing of the past with Setmore's powerful website integrations. Add a 'Book Now' button to your site and empower those interested in your services to book then and there. You can connect your calendar to a range of popular website builders including WordPress, Squarespace and Shopify. Let customers select from the services on your Booking Page or add individual service booking links on different pages.
Offer in-person and virtual personal shopping.
Queueing is a no-go this year but some retail businesses can still accept foot traffic in a controlled manner. Connect with your customers face-to-face by setting up in-store events over the holidays. With Setmore, you can let your customers self-book their attendance online.
Not only does booking guarantee your customers entry without having to wait, your staff can provide personalized shopping advice. Creating a memorable experience becomes that much easier when your customer has your undivided attention to find what they need. Events like this also show the togetherness of your team, which many consumers say directly impacts their choice to shop with you. 
Remember to check your local area's guidelines on safe and orderly shopping prior to promotion.
No storefront? No problem. Book virtual personal shopping experiences and advise your customers through 1:1 video calls. This is invaluable for designers that produce custom pieces like furniture or jewelry to discuss their customers' requirements. Go the extra mile by setting up home delivery or pick-up, but be realistic about dispatch times over the holidays.
Check out how you can manage your store events and staff with retail scheduling software.
Shift your focus to online sales. Hello, queueless shopping.
Whether sales shoppers are scooping up Black Friday bargains or scouring the stores for the perfect gift, holiday shopping can get a bit hectic. Or, a lot hectic. We've all seen the videos of people launching themselves for that last 8-slot toaster…
This year, however, is all about organized and safe shopping. Due to social distancing guidelines, people are less inclined to queue in front of stores. Some big brands are closing shop entirely as a precaution. That presents a huge opportunity for small businesses to compete with retail giants that offer massive markdowns.
Now is the ideal time for you to invest in your online sales strategy. Household names like Kraft Heinz have even pivoted to D2C distribution, to maximize sales during the time of social distancing. And, according to Affirm, 47% of consumers have already started their holiday shopping for 2020.
Update your e-commerce website so you don't miss out on the surge of shoppers, who aren't waiting for big discount days. What can customers expect from you over the holidays? Exclusive sales discounts, special events, a charitable effort? Build the hype because when there are no crowds, customers have more time to browse. Show them why your business deserves their attention.
Plan your rewards, emails and social media campaigns.
Your email and social media presence is more important than ever this year. Less footfall means print ads won't be seen as much around town.
What requires zero budget and has the potential for global reach? Facebook, Instagram, Twitter, Snapchat, TikTok, YouTube, LinkedIn… you get the idea. Get word out about your holiday sales by curating your social media posts beforehand. Schedule content that previews products on sale, promotes seasonal events, or sets up competitions that offer exclusive rewards.
Oh, and while we're talking rewards, they're a great way to engage your existing customer base and amplify your social media channels. Give your loyal followers special perks so they engage over the holidays and know their business matters to you. This also shows other viewers how your brand values patronage and encourages them to subscribe to your channels.
Segment your audience and send your contacts targeted email marketing that relates to their past purchases and interests (Setmore + Mailchimp can help with that). Ensure you're connecting with the people you know as well as new customers.
61% of businesses surveyed by Bazaarvoice stated that they are preparing for more purchases made through social media over the holidays. So, in addition to promoting your products or services, make it easy for your followers to buy directly from posts. Learn more about getting booked straight from Facebook and Instagram with Setmore.
Make your services giftable.
Do you provide a service that needs to be pre-booked? Bridal styling, yoga classes, nail art, tattoos and the like? That doesn't mean you need to sit-out of sale season. Far from it. Allow your customers to book your services in advance on behalf of someone else. Your service offering becomes instantly giftable.
A hair salon, for example, can allow customers to book a treatment as a gift. Simply share your Booking Page and allow online payments using Square or Stripe. Your customer gets an instant booking confirmation that includes a link to reschedule if their giftee needs it. Set up intake questions to personalize the experience further, collect customer details for future marketing, and prep for sessions beforehand.
Go one step further by creating a personalized email for gift recipients. Add all the appointment details with your branding and send a surprise on the day of your customer's choosing.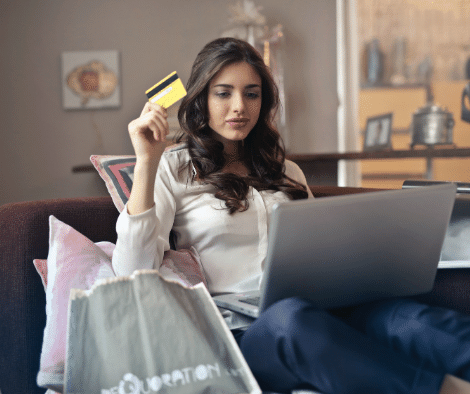 Happy (magical, meaningful and memorable) holidays!
Get the most out of Setmore's email marketing integrations this holiday season. You're invited to join our webinar titled 'How to nail your email campaigns' on November 11, 11am PST. Our expert hosts will talk you through how Mailchimp, MailerLite and Constant Contact can help your business engage your customer base. Sign up now.
Further reading on holiday shopping in 2020 for retailers and service providers
ICSC: 81% of consumers will visit physical stores during the holidays.
ICSC: 88% of survey participants said that safe shopping procedures were essential for in-store visits (Find out how to set up Buffer time around your appointments).
CNBC: How consumers spend the holidays could impact their gift purchases – buying may differ between those spending time together in-person versus online.
Qubit (via Aithority): 1 in 2 consumers do more than 75% of their shopping online.
Forbes: Spending more time at home will likely lead consumers to buy more games, streaming subscriptions, travel vouchers for the future, and beauty gifts. As restrictions are still in place, consumers may also spend on at-home fitness equipment, comfortable clothing and home décor.
Deloitte: Holiday sales are projected to rise between 1% and 1.5% in 2020 – around $1.147 trillion and $1.152 trillion in total spend between November and January.
Accenture: 57% of consumers are more likely to shop with a retailer that supports their staff and customers during the pandemic.
Accenture: Consumers want retailers to stay true to their brand values and show support for their employees and communities.