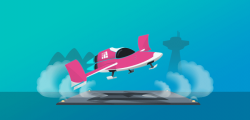 This year is shaping up to be our most productive year yet. On the heels of the most expansive payments integration launch in Setmore's history, we're excited to announce the next big thing. Also, there's yet another batch of stability enhancements and bug fixes to ensure that your Setmore experience remains top-notch and super smooth. Continue reading for details, below.
---
The next big thing is around the corner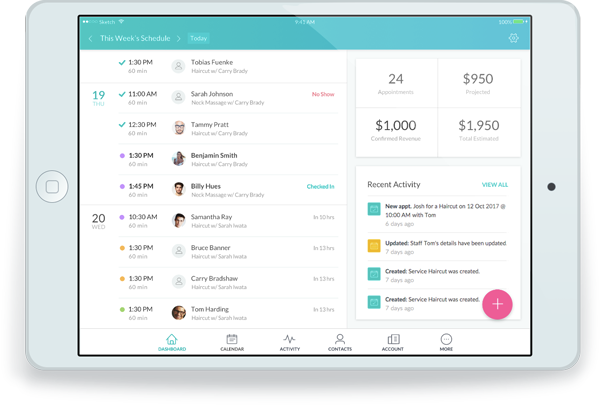 We started 2019 by unveiling our Setmore-Square integration, allowing you to take payments with the free version of Setmore. Now we're pleased to announce that the Setmore app for iPad is currently in closed beta! Our team and a few courageous Setmore-powered businesses are helping us stress-test the latest build for bugs and glitches. Additional invites to participate in the closed beta will be sent to select people in the weeks ahead.
The Setmore app for iPad will have the full functionality of the mobile Setmore platform, with the ability to:
Book appointments across multiple staff calendars

Manage your customer list for your entire business

Get automatic reminders for upcoming appointments

Share your Booking Page with customers, and more!
We can't say for sure yet if there will be a public beta test, or when the tablet app will makes its public debut. If all goes well, it could be in a few months or sooner. (Note the Setmore app for Android-based tablets will be further down the road.) Watch this space – updates will be forthcoming.
—
The Squish List: bug fixes and refinements
Account
The representation of dates and times within the app has been standardized to fit an easier-to-read format.

Fixed an issue that caused Setmore to not generate a Booking ID for some appointments.
Booking Page
The Phone field on the Booking Page will no longer remain highlighted when a customer is not interacting with it.

Fixed an issue that sometimes caused customer data to not save correctly in the Customer Login profile.

Fixed an issue that sometimes prevented the Booking Policies tab under Apps & Integrations > Your Booking Page (Configure) from properly loading.

Setmore will now show a more detailed error message when attempting to edit the

Booking Page URL

with characters that are not allowed.
Calendar
The Appointment Details window will now perform as expected for non-English languages.

While dragging the bottom handle of an appointment to increase its duration in the calendar, pressing the Esc key will no longer disrupt interactions in the Setmore interface.

Some special characters will now properly show in

appointment labels

.

Fixed an issue that sometimes caused Setmore to freeze when adding a slot blocker.
Classes
Fixed an issue that caused an error message to show when attempting to delete a class session with attendees.
Customer Tab
Search accuracy in the Customers tab has been dramatically improved.

Fixed an issue that sometimes caused appointment times to be changed when changing the service for an existing appointment in the Customers tab.

New appointments will now appear instantly for individual customers in their profile's Appointment History, without requiring a browser refresh.
Integrations
The

Instagram integration

will no longer show as "activated" if there is no Instagram account connected to it.
Notifications
Updating a label or making a minor edit to an appointment will no longer trigger an "Appointment Rescheduled" update in the

activity stream

.

Updating the

Reminder Lead Time

to a shorter duration will now affect appointments that were already scheduled on the calendar.
Payments
Payment History

has been improved and will now load data faster than before.

Fixed an issue that sometimes allowed customers to skip adding a payment when booking a class session.
Staff Profiles
Changing the staff order in your account will no longer cause staff members to not show for previously-booked appointments under the Customers tab.

Changing

staff access level

will now force a logout for the affected staff member.



Check out Deployment Notes: March 2019.
Stay tuned for future updates!
Thank you for reading 🙂
---
Committed to increased transparency and more responsive community outreach, Setmore will post monthly development updates to showcase some of our work and improvements made over the past 30 days.
Have a feature request? Post a comment below or email us at help@setmore.com.
by Setmore Appointments
Free, powerful online customer scheduling for businesses of all sizes.