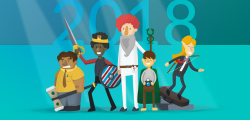 Whew, another year and another set of million-appointment milestones to showcase. With your help and thousands of other small businesses all over the globe, customers booked over 36 million appointments using Setmore. That's over 36 million haircuts, massages, manicures, consultations, last-minute repairs, you name it. We'd like to give thanks for everyone who has stuck with us over the years, for everyone who's just getting started, and everyone who's just starting their search for a simple yet powerful appointment scheduling platform.
December is the time for being with family, feasting, giving gifts and thanks, and also going to see the latest sprawling fantasy epic at the movies. Through dedicated research, the Setmore marketing team has uncovered these rejected Middle-earth characters, each of which bears a striking resemblance to a few of our core users by industry. So with their help, we're going to showcase some of our biggest numbers from 2018…
---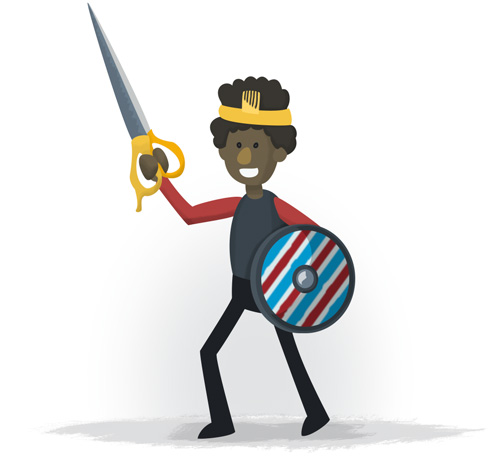 Hairagorn, King of Barbers
Once an outcast ranger of the Grooming Grove and the Faded Forest, Hairagorn has since taken up his true calling as the King of Barbers, pacifying orcs and goblins of the land with really clean haircuts, beard trims, and the occasional shampoo. It turns out that the ravaging armies of darkness really just needed a little confidence boost and the occasional scalp massage.
This year, barbershops and salons booked over 6.8 million haircuts.
—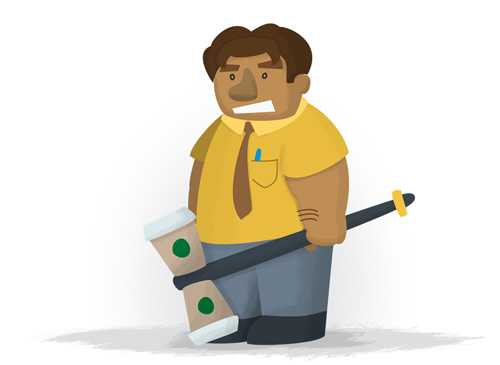 Fjord Mustang, Business Dwarf
Whereas other dwarves drink their weight in ale, Fjord Mustang prefers to quench his thirst with the blackest brews of the legendary Storbarks clan. Extensive knowledge of dwarven mining practice and fiscal accountability make him a solid addition to any fellowship, and he wields the greathammer Cold Call to dispatch deals and forge relationships as sturdy as bars of iron.
This year, consultants and freelancers booked over 3.5 million meetings.
—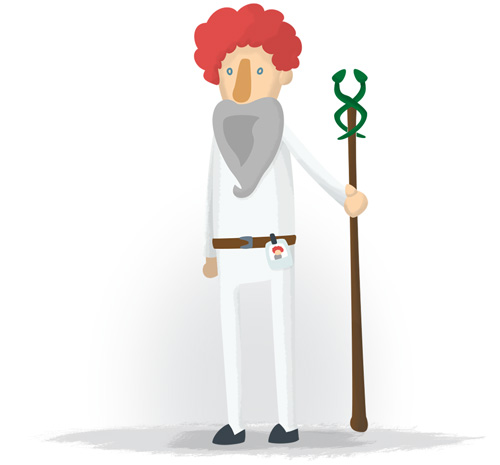 Randalf "Randy" the Red, Acupuncturist
One of five immortals that rule over the lands of Setmoria, Randalf is skilled in the healing arts and is the fellowship's dedicated caretaker. He uses his skills to ensure the team is in top-notch physical health, whilst wielding the Caduceus of Light to ward away evil fatigue wraiths. He started to grow his beard during his last vacation and he's not going to stop until somebody calls him out on it.
This year, clinicians and caretakers booked over 6.2 million checkups.
—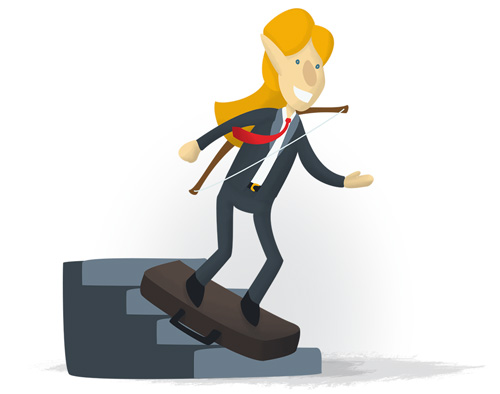 Legal-las, Justice Ranger
Practicing in the field of environmental law, Legal-las seeks to preserve her ancient forest homelands from encroaching goblin hordes using the ancient elven powers of red tape and arcane appellate decisions. Due to a clause in her contract, she is not permitted to waste time walking up or down stairs, but she's gotten around this by taking advantage of the infamous "surfboard loophole."
This year, law practices and legal firms booked over 204,000 consultations.
—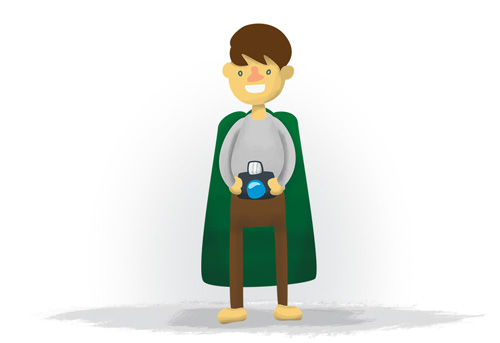 Foto Grammins, The Lens-Bearer
Chosen to carry a magical camera that takes the perfect selfie every time, Foto Grammins courageously bears a magical burden that his other companions cannot. The allure of the perfect selfie corrupts many an adventurer, causing them to obsess over which filters to use and how many likes they can get on FaceTome. Alas, Foto's short arms make it difficult to point the camera at himself, so he's naturally resistant to the camera's siren call.
This year, photographers booked over 175,000 photoshoots.
---
And many more…
Time permitting, we would have liked to find more rejected Middle-earth characters to help represent each of the industries that use Setmore. But we don't want people to feel left out, so be sure to peruse some of these other impressive numbers below. Don't see your industry represented? Post a comment and I'll look up the stats for you.
Spas booked 7.8 million waxing and massage appointments.
Recreational outlets booked over 1.9 million golf trainings and/or ATV rentals.
Teachers and tutors booked over 2 million lessons.
Nail salons booked over 1 million manicures.
Pet walkers and groomers booked over 830,000 walks and doggy baths.
IT firms booked over 641,000 turn-it-off-and-turn-it-on-again's.
Government organizations booked over 121,000 did-you-bring-the-proper-forms's.
p.s. See how 2018 compares with other years: 2019 | 2017 | 2016 | 2015
—
Thanks again for making 2018 a blast.
Here's looking towards 2019 with full calendars!
by Cassandra @ Setmore
Writer, editor and scheduling product expert at Setmore Appointments.