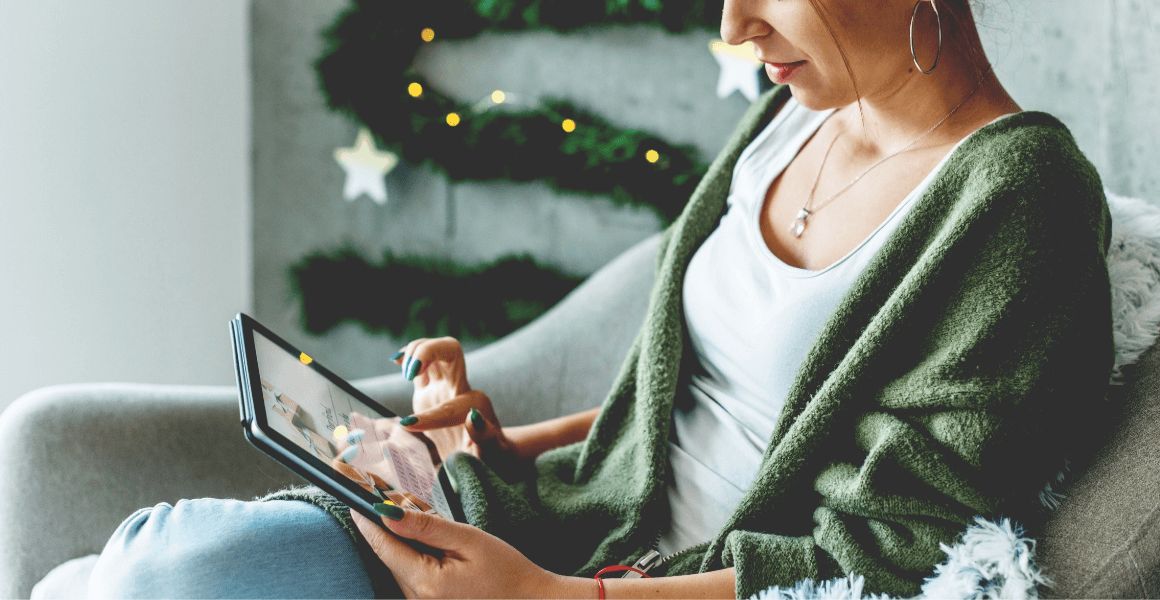 Research from NPD Group revealed that 51% of consumers plan to start holiday shopping before Thanksgiving. Are you ready for the ultra-early rush?
Both existing customers and new leads are clamoring to reserve your time. Capitalize on seasonal demand and promote your offers before Black Friday.
Whether you're anticipating a spike in location-based or virtual appointments, here's how to prepare your Booking Page. Promote your holiday discounts online and allow customers to book and pay right away.
The extra step of having to contact you is taken out of the equation. Less effort, more convenience for everyone.
Make it straightforward to save.
1. First, activate Booking Page payments.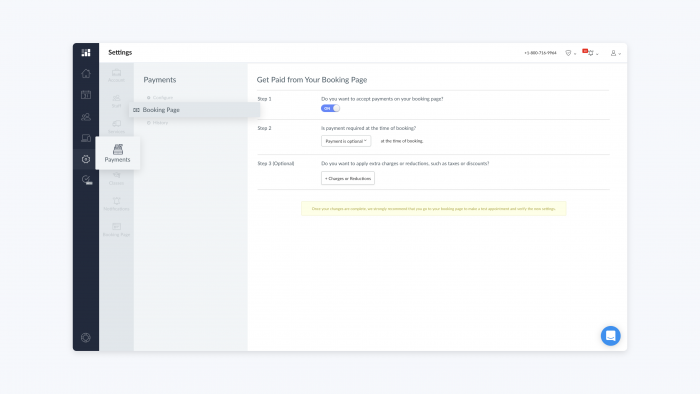 2. Specify whether payment is optional or mandatory before an appointment can be confirmed.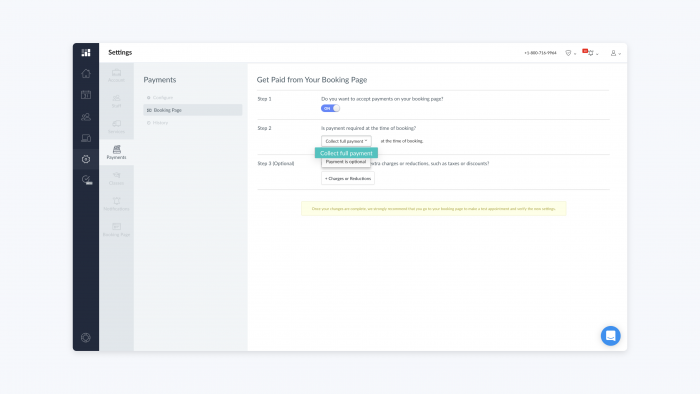 3. Under 'Do you want to apply extra charges or reductions?, hit the '+Charges or Reductions' button.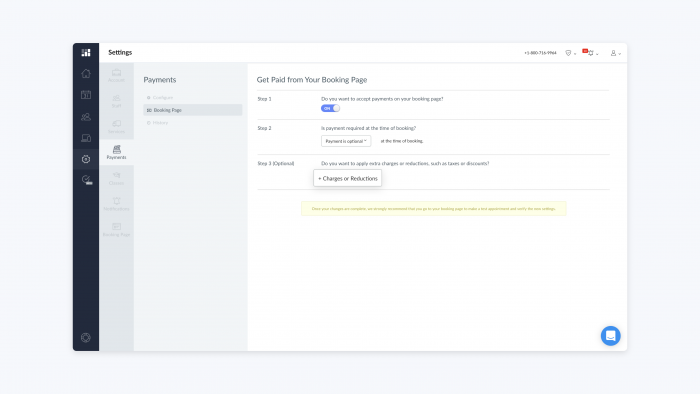 4. A pop-up appears. Use the form fields to confirm the blanket discount you'd like to apply. This function can also be used to take online deposits.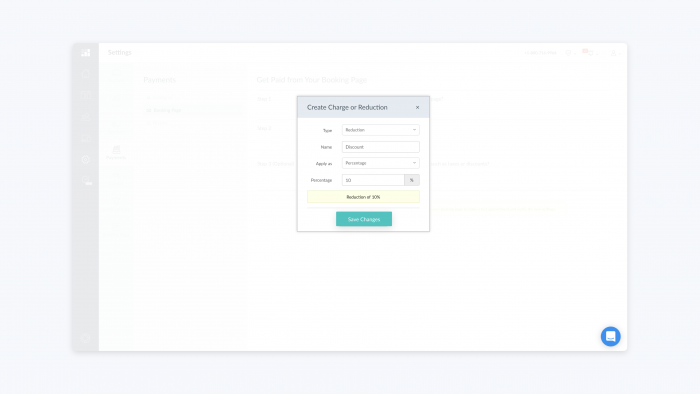 To remove a discount after the holidays, simply click 'X' next to the details and 'Delete'. We have illustrated instructions to set up discounts here.
You can call further attention to your discounts with a custom pop-up, which displays as soon as a visitor accesses your Booking Page. They're able to select and pay for one or multiple services at checkout.
For more information on ways to offer discounts, check out these support articles:
Food for thought.
Accenture recently released its 15th Annual Holiday Shopping Survey, identifying consumer trends over the season. Below are some highlights for anyone who runs a service-based business:
71% of consumers intend to spend the same amount or more than last year.
58% of consumers intend to purchase from local and independent businesses.
54% of consumers intend to do most of their holiday shopping in-store.
34% of consumers are concerned about supply and delivery. They intend to shop earlier this season so they have what they need in time for the holidays.
There is also a shift to spending more on experiences and services, rather than products.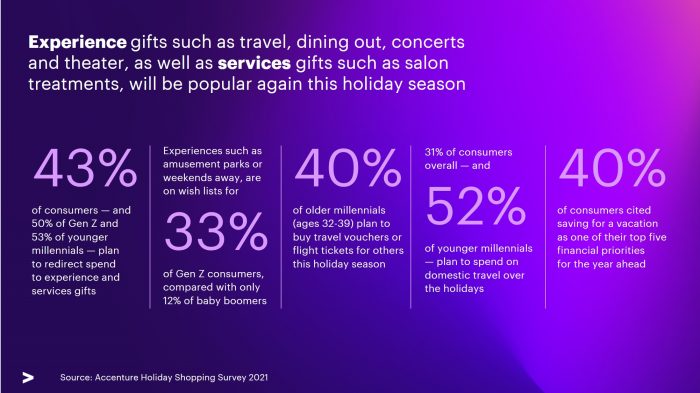 Let customers gift your services.
From spa days and pilates classes, to manicures and tattoos, giftable services are expected to see a rise in demand. Enable your audience to gift your services by booking them on behalf of someone else.
As usual, a customer would book and pay for an appointment through your Booking Page. Their email confirmation can include a link to reschedule if the gift recipient needs it. You could also add intake questions to your Booking Page to further personalize the giftee's experience.
If you go all-in on gifting, consider creating custom emails for gift recipients. Feature all of the essential appointment information, along with your business' branding. You could even allow the gifter to choose a day to send out the surprise.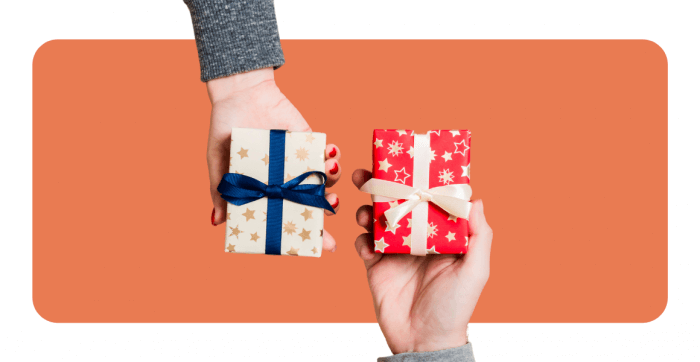 Tis the season!
On average, the holidays account for 35% of a company's total sales (KPMG). Holiday shopping is expected to climb 7% higher in 2021, accelerated by the pandemic.
Update your Booking Page to capitalize on seasonal demand today. If you have any questions about setting up discounts, reach out to our team by phone, chat or email. You can also head to resources for more guides and videos to help grow your business.
Happy scheduling!