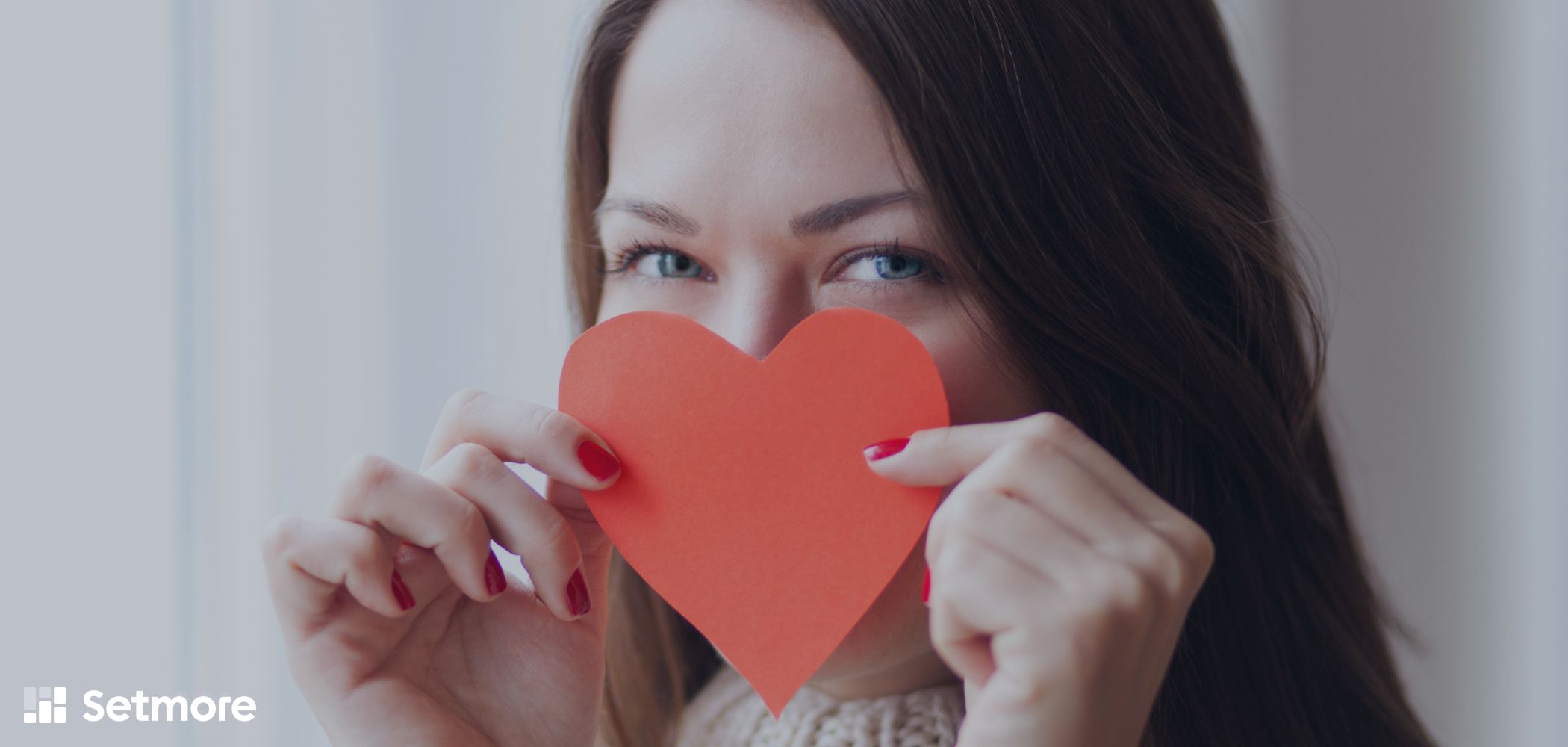 Customer Spotlight
—
5

min read
As mentioned elsewhere on the Setmore blog, customer reviews are a great way to ask for feedback about the services you provide. Recently, we asked several of our users to post a review of Setmore on Capterra, and the results were illuminating. Although the flood of 4 and 5-star reviews was encouraging, we also noticed a few trending topics, in terms of the features that users kept mentioning over and over again.
What follows is a distillation of what Setmore users love about Setmore. Obviously nobody and no app is perfect, and we're always working to improve the platform; but what you can expect to find here is a list of our strongest offerings. These are the things that make Setmore great, in our users' own words.
---
Setmore is free

"This software was very inexpensive and provided amazing value for our investment."
– Rob O., Security Manager
"I love that everything that is essential is available in the free version."
– Brenna H., Beauty Therapist
"Easy to use, lots of features, amazing for a free app and perfect for most businesses."
– Michael C., Retail Manager
As our CEO is fond of mentioning around the office, "You can't beat free." Setmore has always been a free product at its core, and for the foreseeable future it'll stay that way. Free means virtually any entrepreneur, any business can get started using Setmore without committing cash or committing to a contract, and see the value it provides right away. 
---
Customer support

"AMAZING instantaneous customer support, high quality app!"
– Donna K., Entrepreneur
"The price for sure, but also that the customer support is fantastic."
– Christine M., Physical Therapist
"The staff is prompt to help with any questions that I have."
– Ashley F., Swim Coach
"When I needed help, support was always fast responding."
– Charles C., Business Owner
Customer support was mentioned more than any other feature in our reviews. And it makes sense – in spite of all the dollars and effort that businesses put into their marketing, we've always believed that brand and reputation are most influenced by the way you treat your customers. That's why we invested in an expansive support website, and a team of experts who are available 24/7, with a <5 minute average response time. 
---
Online booking

"Got a lot of positive feedback from my clients, it was easy for them to book online."
– Elaine C., Entrepreneur
"I love that people can book and pay online and I also love that it emails my customers."
– Nicola M., Education Director
"This software enables my clients to schedule their appointments at their own convenience and eliminates the need for someone at the front desk."
– Shay O., Barber Shop Owner
"Clients can easily schedule, change or cancel without having to wait on me to be at my desk AND it sends automatic reminders!"
– Rene S., Business Owner
There's something magical about letting your customers book online. As many of our reviewers mentioned, online booking means you don't need someone at the front desk all the time to take calls. Customers can choose which times work best for them and appointments appear on your calendar. Simple yet powerful, and it's difficult to even remember the days of back-and-forth phone tag and paper ledgers where you'd enter your appointments by hand. 
---
Automated reminders

"Setmore keeps me on track and I don't have to worry about reminding my clients."
– Michael B., Financial Rep
"Setmore makes contact with clients and sends reminders so that you can focus your attention on other areas."
– Marcel B., Admin Coordinator
"The reminders that are sent to our clients have spared me a lot of headaches."
– Bianca L., Spa Therapist
"My clients love the email and reminder feature and it has freed me from having to make reminder calls every day."
– Gay B., Massage Therapist
Most Setmore users were keen to point out that automated reminders saved time while saving them from headaches. It seems that sending appointment reminders is mandatory for most businesses; either you're doing them by hand or using an automated system like Setmore to do the heavy lifting for you. And then there's the cost of missed appointments, eating away at your profit margins each week. With all this in mind, it makes sense why automated email and text reminders are worth celebrating.
---
Intuitive design

"Easy to use and visually appealing for clients."
– Christie T., School Counselor
"The UI is refreshing and easy to use."
– Tom H., Physician
"The user interface and the android app is the best on the market."
– Euripides S., Massage Therapist
"It's easy to use and available as a smartphone app! The interface is also easy to navigate."
– Hugo B., Stylist
Design has been a top priority from day one. We understand that if you're going to spend a lot of time in an app, you should have a comfortable stay. Everything should look sharp and crisp, and features you need should be easy to find. This is especially important with our Android and iOS apps, because you have to make every square inch of screen space count. A badly designed app is like a gas station bathroom; you want to get in and out as quickly as possible. In Setmore's case, we aspire to have it feel more like a cozy lounge with complimentary drinks. 
---
Suspicions confirmed
While we were pleasantly surprised by the volume of positive feedback, we were perhaps less surprised about what that feedback had to say. From the very beginning, we've prioritized a vision for online booking, paired with a refined design aesthetic and excellent customer service. We're glad that it's proven to be a winning combination, and we're keeping all of this in mind as we set our sights on 2020 and beyond.
We'd like to give special thanks to everyone who sent in a review, good or bad, to help us understand Setmore's strengths and areas for improvement. These strengths are what make Setmore good, but it's the businesses who use Setmore that make it great.
Add your voice to the crowd. Post a review of Setmore on Capterra >
by Cassandra @ Setmore
Writer, editor and scheduling product expert at Setmore Appointments.