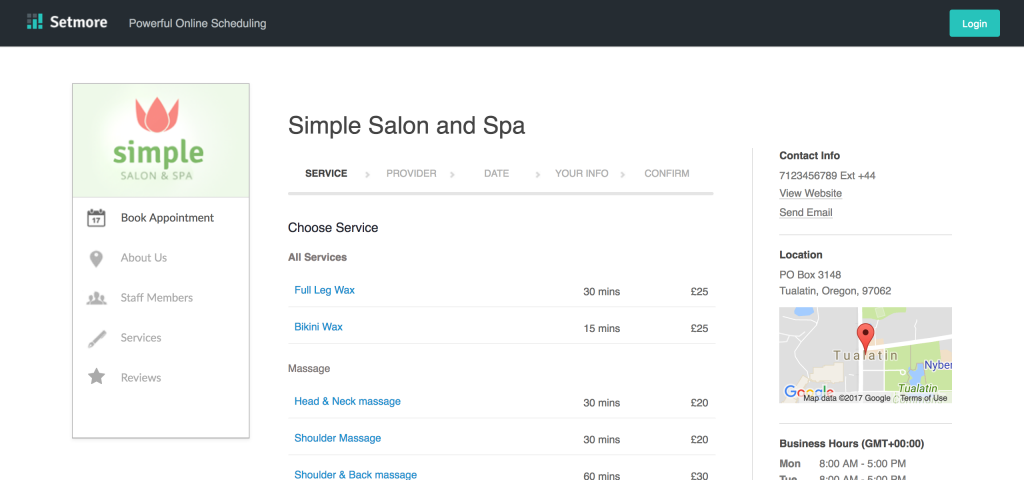 Today we're thrilled to announce a number of changes and improvements to Setmore, including a brand new Booking Page. We've been working on this update for quite some time now and we've just hit the shiny red launch button. Below is rundown of what's new.
New Login and Navigation Bar
At Setmore we're passionate about good design. We think simpler is better and pride ourselves on Setmore's intuitive and easy user experience. As such we've redesigned the login page, the navigation bar and other UI elements to be sleeker and more compact.

Many of you will notice right away that your logo/company name is absent from the header. We decided to do this for two reasons: first it allowed us to simplify and reduce the header size as well as provide a consistent user experience, and second with the new customer Booking Page design your logo is much much more prominent.
A New and Improved Booking Page
Along with the minor design improvements, we've also redesigned the customer Booking Page from the ground up. The new design is prettier, more robust and more focused on you, your staff and your business.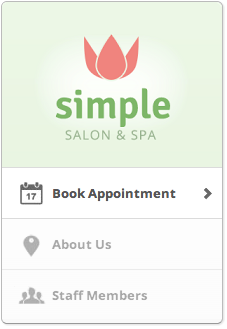 Larger Branding – Your logo or business photo is now the focus of the Booking Page. It's larger, more prominent and helps your customer instantly identify with your brand.
About Us – The About Us section is now an independent page, providing a summary of what you're about, a larger view of your location, contact details and business hours.
Staff Details – In the new design, your staff also have their own page, with larger photos and details about which services they provide and what their schedule is.
Just the beginning…
This update is just the beginning of a string of exciting new features we'll be rolling out over the next couple months. Among the more exciting features are recurring appointments, Paypal integration and a shiny new mobile app. Thanks for taking the time to catch up and for using Setmore to help grow your business.
-Josh
help@setmore.com
by Setmore Appointments
Free, powerful online customer scheduling for businesses of all sizes.