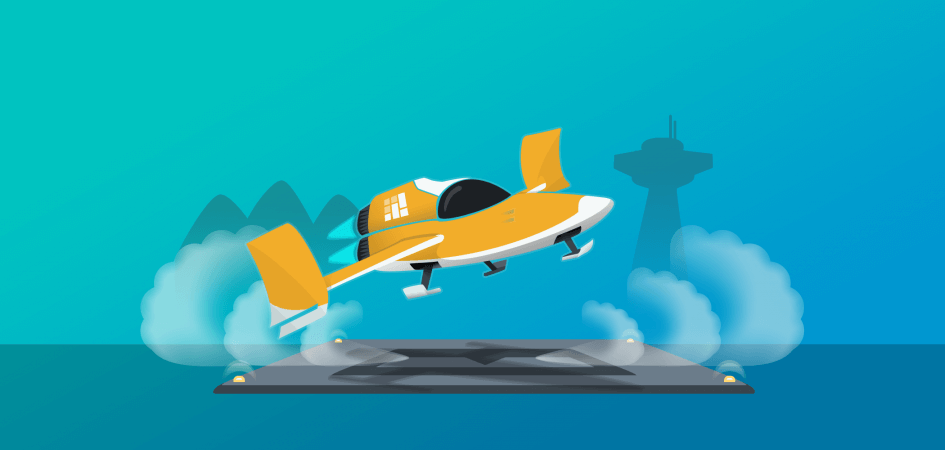 "Don't judge a book by its cover" is the theme for this month's deployment notes. Aside from bug fixes, most of our work on the Setmore platform is beneath the surface. Our teams have been busy retooling the foundation-level code, which should result in a faster, more stable Setmore. And it'll prepare us for the growth in users and Premium subscribers in 2019 and beyond. Read up on our progress and how it'll affect your account, in the rest of the post below.
(A quick note on Square – the beta is underway and numerous invites have already been issued. We're anticipating official deployment very very soon, so keep an eye out on the next batch of deployment notes!)
---
Same great look, whole new Setmore
Our development teams have been undertaking architectural upgrades to the Setmore platform that will result in some serious performance boosts. We're talking a more responsive calendar, faster bookings, and support for even more appointments and calendar events without dragging down app speed. We're also shoring up our 3rd party integrations to ensure they work better and smoother than ever.
The team has been making multiple upgrades to our Google 2-way sync feature, available with Setmore Premium. (A few current Setmore users may have already been contacted about resetting your sync to ensure that the new upgrades take hold.) These upgrades will make sure your Google and Setmore calendars sync their appointments instantaneously and cover extraneous items like multiple-day events.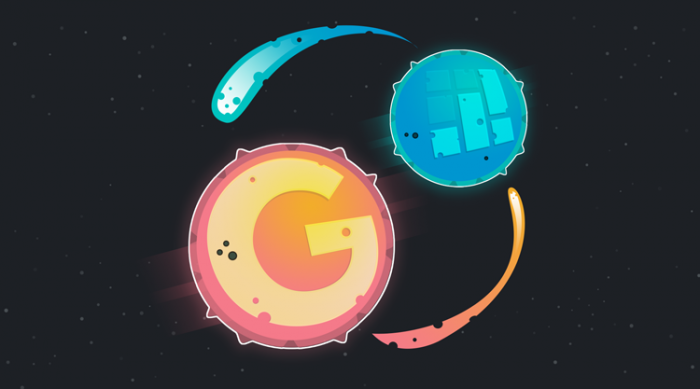 ---
Booking Page speed enhancements coming this week
As part of the back-end refactor, the Setmore team will be deploying some new enhancements to the Booking Page this October. These enhancements will ensure that your customers have a great experience each time they book an appointment online.
The big change here will be faster load times when customers select a time slot. The Booking Page will be able to generate a list of available dates and times much faster. And it'll be able to generate new lists of available times with more responsiveness as customers switch between days of the week.
A more responsive Booking Page means fewer barriers for customers when they go to book online, which means a greater likelihood of new appointments and conversions.
---
Coming soon: Premium setup calls & training webinars
Setmore is launching a new Premium Support service, available to all existing and new Setmore Premium subscribers. This elevated tier of technical support ensures that any time you request in-app guidance, you'll be connected with our A-team of Setmore experts. New Premium subscribers can even request a personalized setup session via phone or video chat, with screen sharing options available.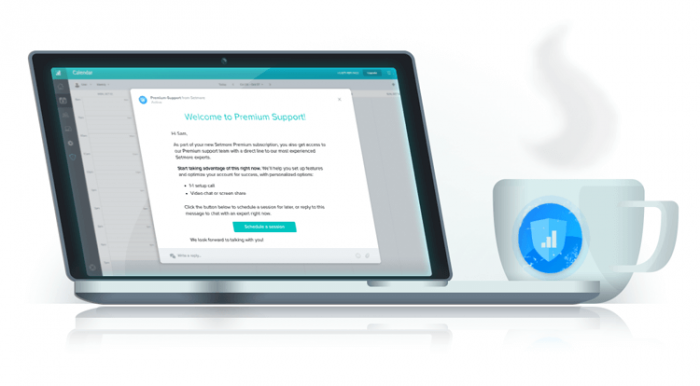 As part of this elevated service, we're also in the early stages of offering training webinars. These webinars will focus on setting up and optimizing your Setmore account, and on general questions about how best to use the Setmore platform. During the pilot phase, invites to each webinar will go out to a selected group of Setmore users only. And if you don't get an invite, don't worry! Recordings of each webinar will be posted online for anyone to view.
---
Bug fixes
Appointment date is now correctly added to some .ics attachments that were previously missing it.

The .ics attachment in staff email confirmations will now properly show the customer name.

Users and customers will no longer be able to book appointments for time slots that occur in the past.

A cancellation window of 24 hours or less will now properly prevent customers from cancelling their appointment in the cancellation window.

Fixed a bug that sometimes caused the "cost" of an appointment to be empty if creating an appointment from the Customers page.

Fixed a bug that sometimes caused Services to not show on the Booking Page.

Fixed a bug that caused the "Address" field of a new customer profile to copy the address of the first customer from the Customers tab.

Fixed an issue that sometimes caused

custom contact fields

to switch when an appointment was booked.

Fixed a bug that caused appointments to appear twice in the Customers tab.

Fixed a bug that prevented some users from uploading a company logo or staff avatar.

Fixed a bug that prevented some customers from booking

multiple services

from the Booking Page.

Language was updated on the Booking Page, in the Setmore interface, and in the Portuguese translation of the cancellation email to correct typos and add clarity.



Check out Deployment Notes: August 2018 and Deployment Notes: October 2018.
Stay tuned for future updates!
Thank you for reading 🙂
---
Committed to increased transparency and more responsive community outreach, Setmore will post monthly development updates to showcase some of our work and improvements made over the past 30 days.
Have a feature request? Post a comment below or email us at help@setmore.com.
by Cassandra @ Setmore
Writer, editor and scheduling product expert at Setmore Appointments.