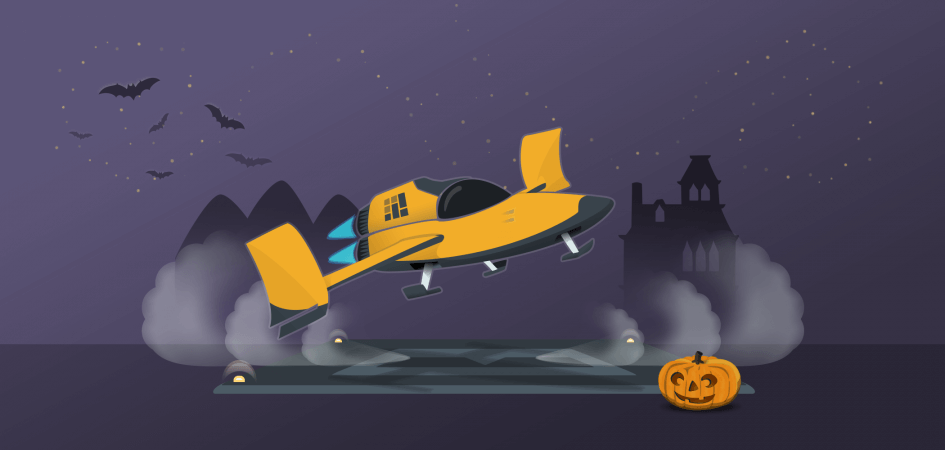 Happy Halloween from us here at Setmore HQ. We held a costume contest this year but everyone showed up dressed as a JavaScript coder. Just kidding! But seriously folks, we can't think of anything scarier than software bugs, so we've spent the bulk of this month squashing as many as possible. Thanks to our team's hard work, this Halloween you can focus your fright on the things that matter, like making sure you have enough candy for voracious trick-or-treaters.
—
The Squish List:
2-Way Sync
Fixed an issue that prevented Internet Explorer users from enabled a 2-way Google Sync.
Booking Page
Customers who access the Booking Page from a mobile device can no longer select red "unavailable" dates.

The Booking Page will now properly show one "Loading" icon when loading available dates.

Fixed an issue that caused some appointments that were booked and paid for from the Booking Page to not immediately show on the user's calendar.

Fixed an issue that caused some class attendees who booked and paid from the Booking Page to not be added to a class session.

Service costs on the Booking Page will now only show decimals if they contain a value. For example, a service cost of $100.00 will display as $100, while a service cost of $15.25 will still show as $15.25.
Customer Tab
On the Customer tab, the search bar is more readily interactive.

Appointments edited from the Customer tab will no longer drop to the bottom of the appointment list.

The Merge Customer button is now properly showing in the web app.

The Email form field will now properly validate if a text string includes the + symbol.

Clicking on "New Contact" updates in the activity stream will now open the customer's profile in the Customer tab.
Design Issues
Fixed a design issue with deleting a class session or removing a class attendee from the calendar page.

Fixed a design issue with the Export Contacts to MailChimp menu.

Fixed a design issue with selecting a different timezone from the Booking Page.

Adjusted font settings in the Class Session menu to ensure uniform text treatment.
Payments
Fixed an issue that caused Setmore to incorrectly open the Apps & Integrations menu when a user was exiting the Stripe menu.

Fixed a bug that sometimes redirected the user to the "Payment" tab after creating each new appointment.

Fixed a bug that sometimes caused Setmore to freeze after paying for an appointment, and then immediately creating a second appointment.
Onboarding
Fixed a bug that sometimes caused the "Next" button after adding new staff members during the signup process to not work properly.
Reminders
When an account's timezone is updated, email and text reminders will now automatically send according to the new timezone.
Fixed an issue that caused some Appointment Details windows to incorrectly indicate which reminders were sent to a customer.
Check out Deployment Notes: November 2018.

Stay tuned for future updates!
Thank you for reading 🙂
---
Committed to increased transparency and more responsive community outreach, Setmore will post monthly development updates to showcase some of our work and improvements made over the past 30 days.
Have a feature request? Post a comment below or email us at help@setmore.com.
by Setmore Appointments
Free, powerful online customer scheduling for businesses of all sizes.